You are using an unsupported browser. Please use the latest version of Chrome, Firefox, Safari or Edge.
Million Dollar Match. Act Now.
Don't wait! Make your tax-deductible contribution to the MGH Fund, and double the impact of your support, before the December 31st deadline.
Mass General Research Institute
Now is the time to make new investments in research at Massachusetts General Hospital that will have unprecedented impacts on improving the health and well-being of people worldwide — the pace and promise of discovery have never been greater.
Massachusetts General Hospital is home to the largest hospital-based research enterprise in the U.S. — the Mass General Research Institute. The Research Institute encompasses and provides support to thousands of scientists, hundreds of laboratories, and helps to guide, connect and promote this unrivaled community of investigators as they advance the future of medicine, from the bench to the bedside, to the community and world.
Located within one of the nation's most prestigious academic medical centers — and in the heart of one of the world's greatest cities for biomedical innovation — the Mass General Research Institute is poised to continue breaking new ground. 
The Research Institute supports Mass General's lifesaving mission by:
Accelerating the pace of discovery.
Our clinician-scientists and researchers work side-by-side with care givers — in the lab, in the clinic and at the bedside — harnessing the latest technological advancements to understand the origins of disease, solve complex clinical challenges, and deliver new possibilities in prediction, prevention, diagnosis and treatment, faster than ever before.
Investing in world-class innovators.
The most innovative ideas are often considered too "out of the box" for traditional funding sources. Thanks to a strong scaffolding of institutional support and transformative philanthropic investment, our researchers — whether they be well-established or early-career — can fully commit their time and talent to exploring their best ideas.
Facilitating collaborations.
Research Institute scientists are trained to think outside of silos. In addition to a culture of internal interdisciplinary collaboration, our location at the center of the Boston-Cambridge biotech ecosystem provides unparalleled opportunities for bridging academia and industry. And when teams of experts work together, we can expedite the delivery of discoveries to patients.
"This is a moment of extraordinary opportunity in science and medicine. The Mass General Research Institute has the unique advantage of being in the center of one of the greatest hospitals in the world. It is also at the heart of one of the world's greatest cities for biomedical innovation. We must leverage our strength to pursue every partnership and every promising idea. There is not a moment to spare."
work together across our research community
of 3,000 Mass General physicians
are actively involved in research
collaborate and partner with Mass General
Imagine a future where … 
Our exceptional investigators have critical, unrestricted funding that allows them to explore their best ideas and fully commit their time and talent to bringing new treatments to patients. 

Scientists across our hospital are engaged in strategic programs that facilitate unique and creative interdisciplinary collaborations to tackle some of the great challenges of our time.

 

Biotech industry experts — here in Boston and around the world — collaborate with us to translate science into innovations in medicine and health care.

 
With your partnership, we'll bring this future to life and continue to drive research forward in service to our patients and their families and communities, both locally and globally.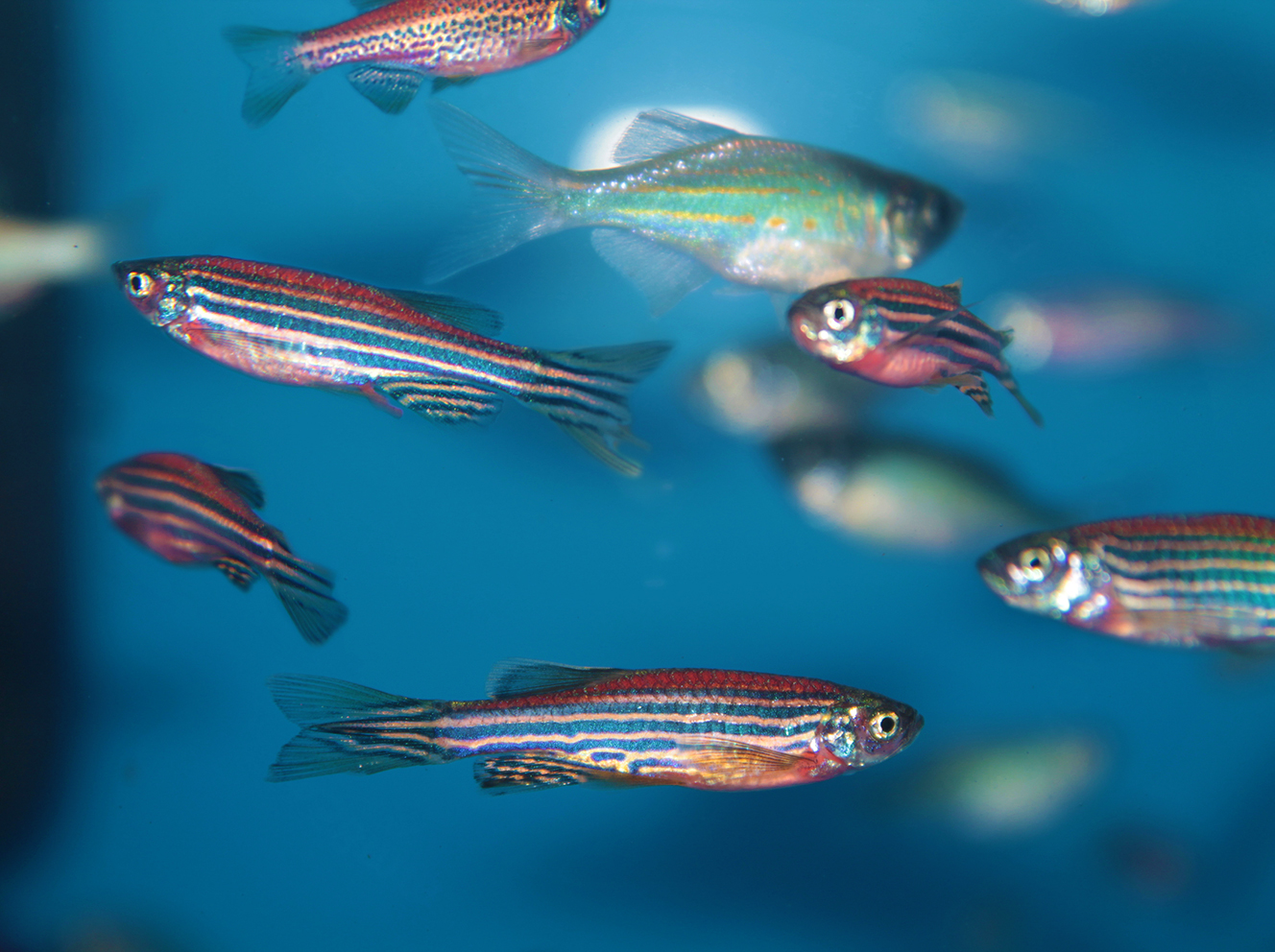 Featured Story
Small Fish, Big Impact
Mass General researcher Jenna Galloway, PhD, is using zebrafish models to find new treatment strategies for tendon injuries.
Read More
People
You can ignite our full potential by supporting the next generation of scientific innovators.
MGH Research Scholars: 

This prestigious awards program promotes progress in medicine by supporting Mass General scientists who have innovative ideas that may be considered too "out of the box" for traditional funding sources.

 
Endowed MGH Research Institute Chairs: 

Endowed chairs create an enduring reservoir of funding and help us recruit and retain world-class scientists who are leaders in their fields and across the hospital. These accomplished senior researchers provide essential training and mentorship for the next generation of scientists at Mass General. 

 
Scientific leaders: 

We've built a diverse, passionate team of research leaders who will execute bold and visionary scientific programs.

 
Promoting diversity: 

We sponsor award programs that support scientists and future scientists who are underrepresented in medicine, at all stages of their development.

 
Infrastructure
Your philanthropy can accelerate the pace of lifesaving discovery, today and tomorrow.
Thematic research centers: 

The Research Institute is home to five thematic research centers where clinicians and scientists chart new terrain in biomedical research to treat and prevent human disease and bring the latest advances to patient care. 
Translational and clinical research centers:

Providing infrastructure for researchers from academia and industry who seek to conduct patient-oriented research, these centers are key to translating scientific discovery into advances in patient care.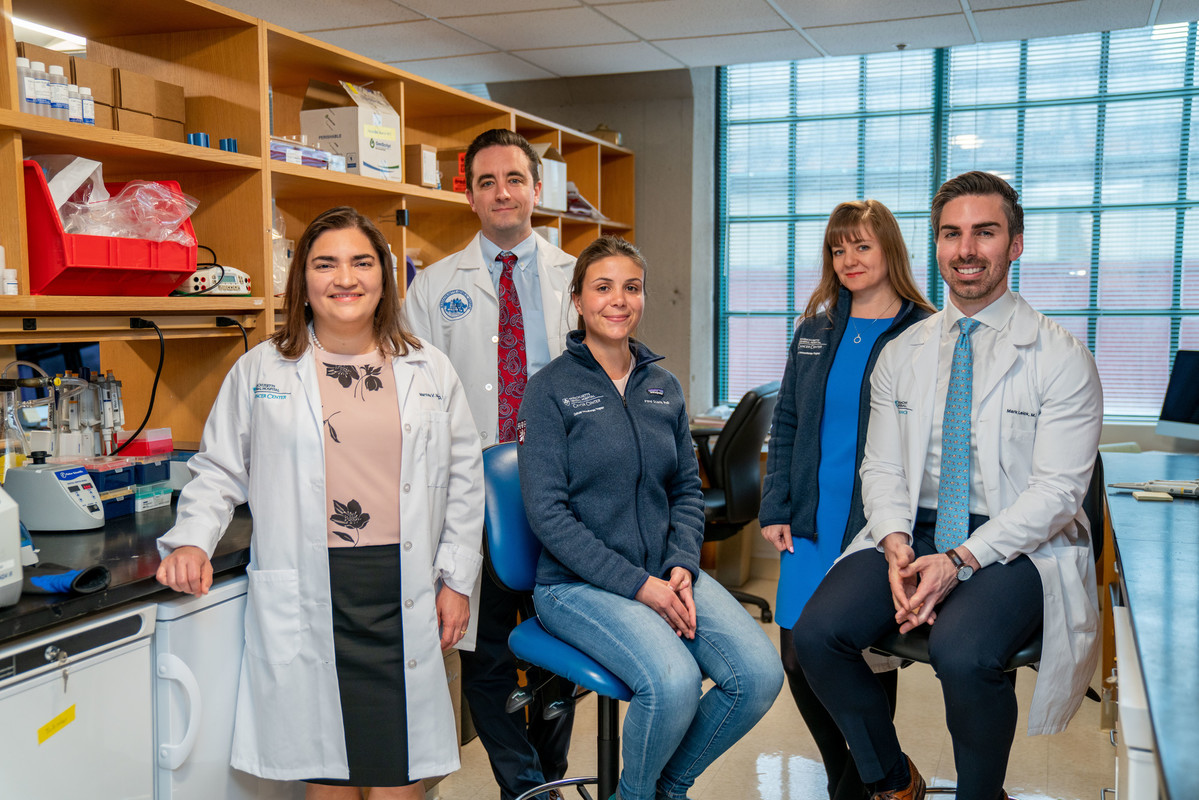 Programs and Initiatives
With your gift, you'll facilitate interdisciplinary research and bench-to-bedside collaboration.
Challenge-Driven Research Programs:

These unique research programs galvanize new thinking and teamwork in areas underlying a wide range of health conditions. More than 250 investigators from 20 Mass General departments and centers have come together and developed research strategies and tactics to address important questions in key areas of medical need, such as antimicrobial resistance, cardiometabolics, cancer immunotherapy, epigenetics, microbiome, neurodegeneration in neuroinflammation, rare diseases and sleep. 

Bridging Academia and Industry:

This educational program

 

aims to promote the translation of scientific breakthroughs into innovative health care solutions. Research faculty learn about the importance of academia⁠–⁠industry partnerships, the language that makes the dialogue effective and what it takes to bring an idea from the lab to clinical practice. 

Advancing Equity: 

Addressing structural inequity in research, we design programs that attract diverse communities and individuals, including community engagement programs and a summer research internship program for college and medical students.