You are using an unsupported browser. Please use the latest version of Chrome, Firefox, Safari or Edge.
Million Dollar Match. Act Now.
Don't wait! Make your tax-deductible contribution to the MGH Fund, and double the impact of your support, before the December 31st deadline.
We've always been ready.
At Massachusetts General Hospital, we've pioneered medicine for 200 years, outwitting diseases, caring for hundreds of millions of patients and preparing doctors to heal — even in the most unexpected circumstances. No matter the obstacles facing human health, we create ways to overcome them.

On October 1, 2021, Mass General publicly launched The Campaign for Mass General, the largest comprehensive fundraising effort in the hospital's history. This is a pivotal moment in medicine. Together with our patients, our generous donors and our talented staff, we're thinking big about the future.
The Campaign for Mass General will raise $3 billion in philanthropic funding that will help us reach four ambitious campaign goals, each grounded in a pillar of Mass General's historic mission to treat, discover, teach and serve. Join Us.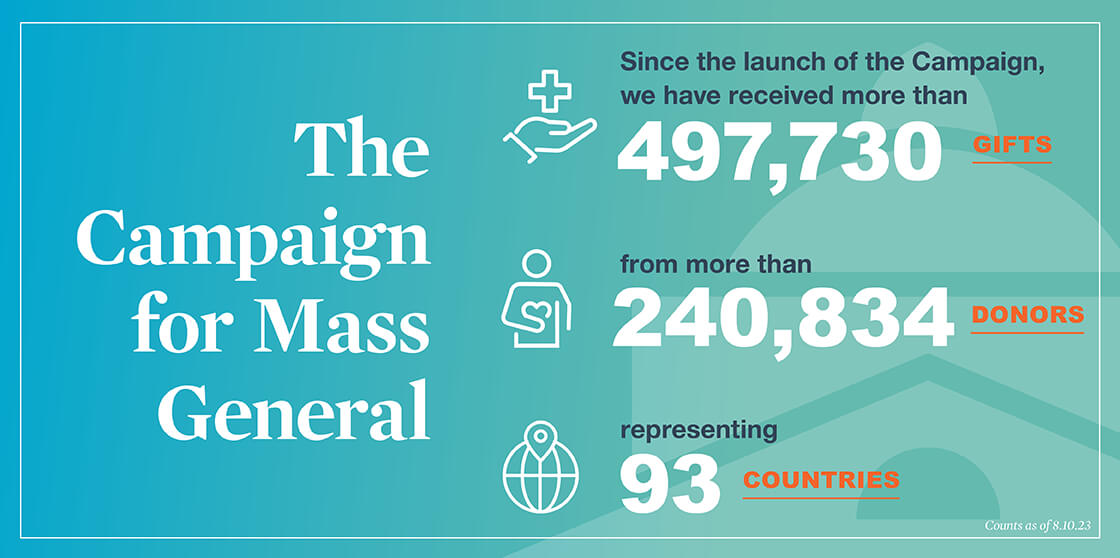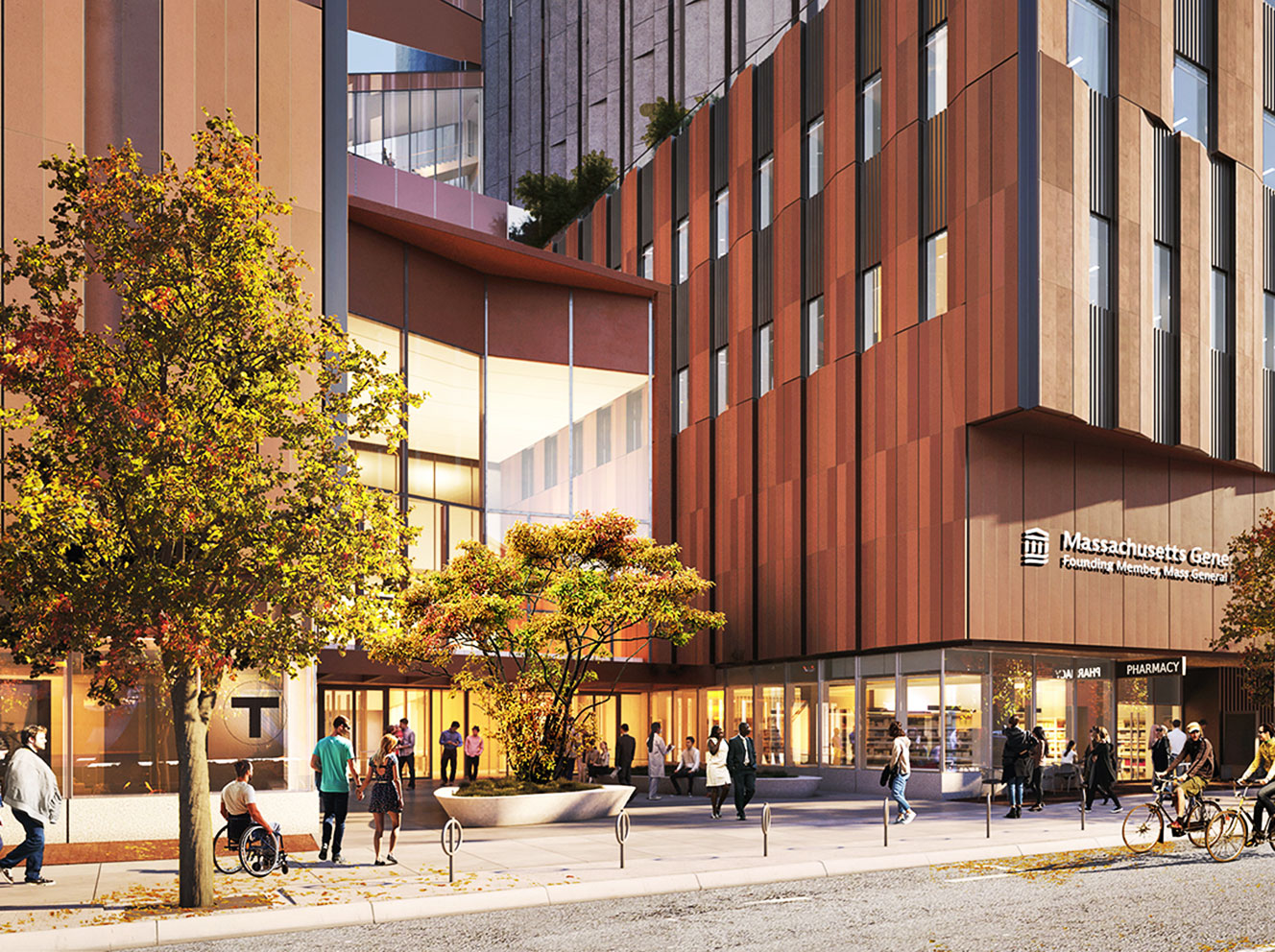 Featured Story
Rising, at a Pivotal Moment
How Mass General philanthropists Phillip and Susan Ragon are shaping the future of health care.
Read More
Compassionate Care and Revolutionary Results
Dr. Brian Mugo's career illustrates the progress Mass General has made in creating educational and training pathways for those underrepresented in medicine.
Ama had a high-risk pregnancy during COVID-19. With her husband unable to attend appointments, her team in the Department of OBGYN became her surrogate family, helping her to deliver a healthy baby boy.
Philanthropy makes it possible for Mass General to reach its bold goals to transform patient care, break new ground in research, trailblaze in medical education and build healthier communities. We are so grateful to our donors for their dedication and support and for helping us to reach this pivotal moment in health care.
Join us.
What does it take to reach the point, where we can transform the future of health care? It takes all of us — and that includes you. Just imagine what we can do together.