You are using an unsupported browser. Please use the latest version of Chrome, Firefox, Safari or Edge.
Million Dollar Match. Act Now.
Don't wait! Make your tax-deductible contribution to the MGH Fund, and double the impact of your support, before the December 31st deadline.
Massachusetts General Hospital has a long history of innovation and impact in cancer research and care. We are building on that legacy today by hosting:
open clinical trials each year
treatment programs for adults and children
laboratories at the Krantz Family Center for Cancer Research
Latasha was diagnosed with triple negative breast cancer in 2018, and subsequently enrolled in a clinical trial developed at the Mass General Cancer Center. Latasha shares her personal story of how she came to enroll in the trial, what the experience was like for her, and what the results mean for her health and for others like her.
An Ideal Home
Our team has the compassion, talent and resources — and an ideal home in the heart of Boston's unparalleled health care and research ecosystem — to continue breaking new ground. We're leaders in:
Imagine a future where ...
Primary care providers actively screen healthy individuals for cancers during routine wellness visits.
Genetic and environmental risk factors are calculated to create individualized screening algorithms, and periodic blood tests are performed to detect subtle signals of cancers anywhere within the body.
Sophisticated imaging tools identify the earliest invasive tumors, which can be removed surgically or treated with radiation.
Targeted therapies and immunotherapies destroy the small number of cancer cells that may have escaped from the primary tumor before they spread.
Advanced telemedicine operations and expanded access to Mass General's satellite locations make high-quality cancer care available to patients closer to home.
Thanks to our unequaled expertise, which extends from primary care to specialized services, Mass General is uniquely positioned to bring this future to life.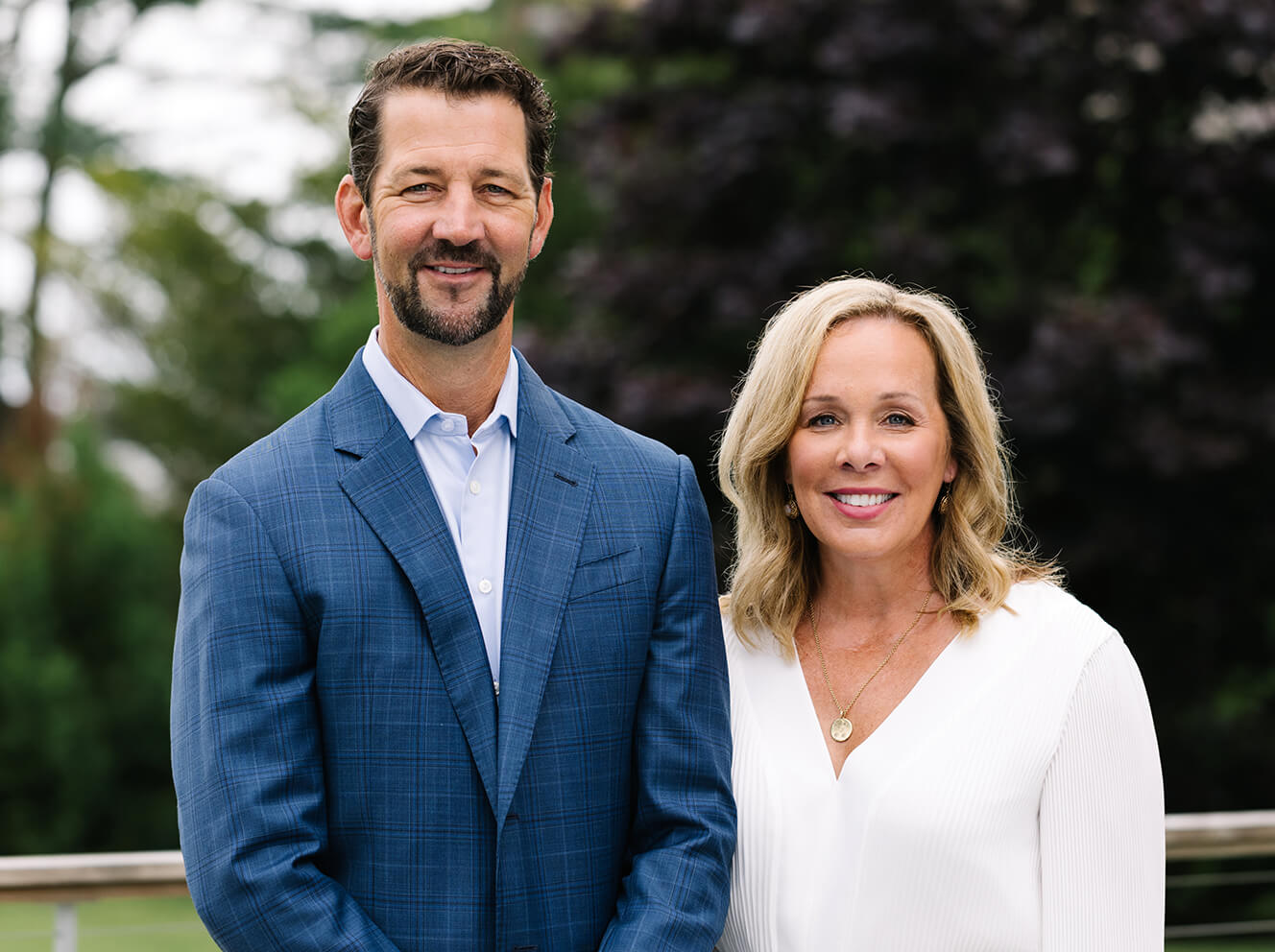 Featured Story
Fueling the Engine of Cancer Discovery
A transformative gift from philanthropists Jason and Keely Krantz is about to revolutionize cancer research at Mass General Cancer Center.
Read More
People
By investing in key positions, we'll position ourselves to recruit and retain the most talented oncology physicians, researchers and staff.
Endowed chairs and scholars: These important endowed positions allow us to offer the most talented faculty stable salary support, interim research support and seed funding for "high-risk, high-reward" projects.
Endowed fellowships: Providing endowed fellowships to junior faculty enables us to continue to attract top talent to the Cancer Center. These investigators bring new ideas and fresh perspectives while helping us build new areas of expertise as cancer research evolves.
Expanded support staff: We'll invest in our crucial support staff, including social workers and integrative therapists. This will ensure all our patients and families have access to essential resources and caregivers to help manage the impact of a cancer diagnosis.
Infrastructure
Every patient who walks through our doors deserves to receive world-class care. We'll equip our team with the tools and facilities to meet this expectation by investing significantly in our operations.
Flagship clinical care facility: We seek to build a state-of-the-art clinical care facility that will expand the Cancer Center's footprint and impact. This new space will let us increase our inpatient and outpatient capacity, incorporate advanced technologies to support our clinical programs and telemedicine operations, strengthen our research programs and provide even better care to more patients.
Expanded clinical trial capacity: We will conduct more first-in-human clinical trials to help make potentially lifesaving therapies available to more patients from more diverse backgrounds.
Cutting-edge molecular tools: We'll equip our researchers with the tools and technology they need to harness the power of molecular-level science and make breakthroughs that enhance patient care.
Programs
Our team comes to work every day with one shared goal: to transform how we treat cancer. The future is within our grasp, and we'll seize it by investing in several innovative programs.
The Krantz Family Center for Cancer Research: The Krantz Family Center for Cancer Research's team of more than 500 researchers leads pioneering efforts aimed at understanding the fundamental biology that drives cancer and applies that knowledge toward its elimination.
Cancer Early Detection and Diagnostics Clinic (EDDx): The EDDx strives to advance the development of new cancer-detecting technologies. We seek to build a world-leading center where innovators from all fields can collaborate to build, test and apply new technologies for early cancer detection and treatment, leading to more cures for more patients worldwide.
The Henri and Belinda Termeer Center for Targeted Therapies: We aim to extend the Termeer Center's legacy of success in executing first-in-human clinical trials while expanding our scientific programs and developing more powerful targeted, cellular and immune therapies to create better treatment options for patients.
The Center for Cancer Immunology: The CCI team works to understand how to use the immune system effectively to prevent cancer. We seek to integrate basic and translational research, clinical trials and patient care to bring immunotherapies to patients quickly and safely.
The Center for Supportive Care and Survivorship: We have plans to build a Center for Supportive Care and Survivorship, where we'll provide a growing variety of support services to patients at no cost. Through innovative research, we'll advance our understanding of how supportive care benefits patients and gather data to inform care and insurance guidelines for support services.
The Center for Cancer Care Equity: While progress in clinical research has improved cancer outcomes, these advances have not benefited all patients equally. A Center for Cancer Care Equity will improve access to quality cancer care and clinical trials for medically underserved patients. We'll invest in telemedicine and our community locations to make clinical visits and treatments more accessible to patients beyond our main campus in Boston.