Former women's clothing store owner Joy Greene made a profession of looking good, staying fit and helping other women do the same. Now, six years after surviving severe, disfiguring burns, Joy truly understands that beauty is more than skin deep. She is helping other survivors regain their lives and supporting burn research at Massachusetts General Hospital.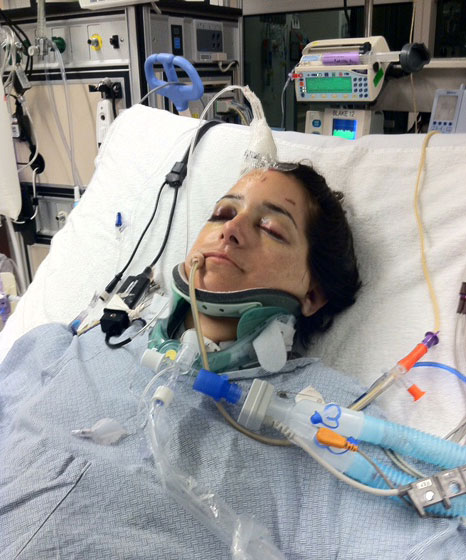 With silky dark hair and a trim figure, Joy sparkles with charm and energy. But there is pain behind her brown eyes, and a knowledge of what it is like to suffer and keep suffering. She has experienced one of the most painful types of injury known to medicine — multiple deep burns. In her case, covering more than 30 percent of her body.
Sharing her story of recovery, accepting the changes in her physical appearance and raising funds for the work of her multi-talented surgeon, Jeremy Goverman, MD, and the expert team of the Sumner M. Redstone Burn Center at Mass General now drive her life.
A Sunny Day Disaster
On a summer day in 2011, Joy was walking through the historic Beacon Hill neighborhood of Boston. Suddenly, the brakes of a car recently parked on a hill failed. The car rolled down, hit Joy and dragged her along the street. It came to rest against a utility pole where she was pinned against the car's scalding hot catalytic converter.
As she lay in shock, a police officer who was trying to comfort her asked her name. She couldn't remember. But when he asked her age, she told him 35.
"I was actually 45," she recalls with a sly smile. "That tells you how important looking good was to me. I couldn't remember my name but I remembered to lie about my age."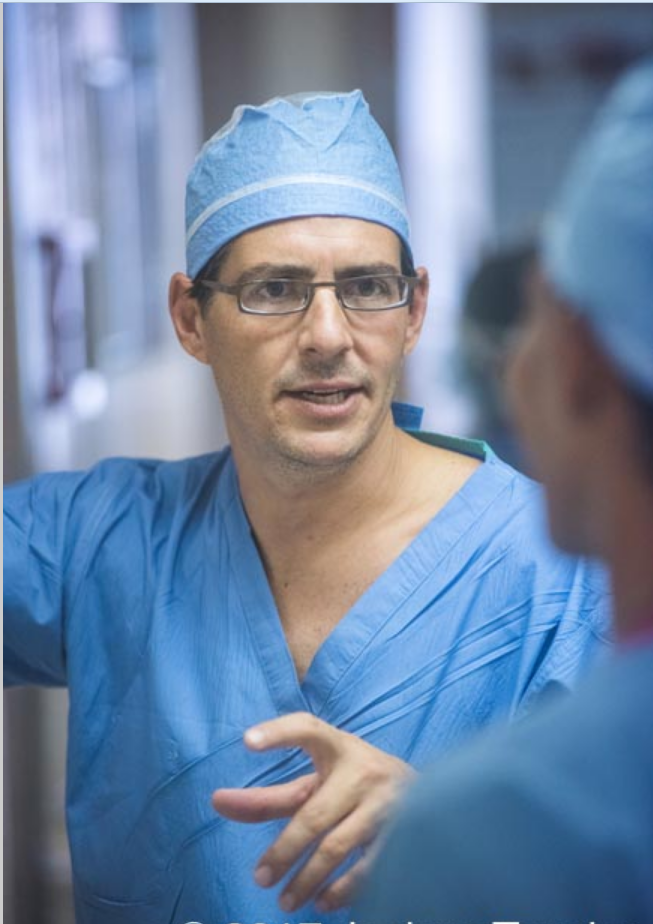 She suffered skull fractures, brain injury, fractured ribs, pelvis, leg and arm, plus internal organ damage. "But the worst of it was the burns," she says. Burns are especially painful because the skin is teeming with sensitive nerve endings.
And the visible burns covering so much of her body were an assault on Joy's identity. "Burns are very different from other injuries," she says. "They are your skin, your outer appearance, your shield. When that gets taken away, it affects your spirit, your personality, your confidence."
Burn Center Steeped in History, Innovation
As fate would have it, Joy's accident occurred just blocks from the storied Burn Center at Mass General. Born from the disastrous Cocoanut Grove nightclub fire of 1942, in which 490 people died and 166 were injured, the Burn Center became an epicenter of advanced burn care.
Over time, survival rates for burn patients vastly improved as physicians developed a multi-pronged approach to preventing infection, controlling metabolic rate, and performing reconstructive surgery.
"This was a revolution that vastly improved survival rates over the last 30 years," says John Schulz, MD, medical director of the Mass General Division of Burns. An estimated 486,000 Americans are treated for burns each year, including people who have been injured by scalding, kitchen fires, occupational injuries and car accidents. Even e-cigarette explosions can cause deep burns.
Focusing Beyond Survival
Nearly all of these people survive. And so, today, the focus is on improving quality of life for people like Joy Greene, who survive devastating burns and related injuries.
"His smile, his belief that I could get back to who I was made me stronger."
"Quality of life is not just about surviving, but surviving in a way that you can be happy and function and interact comfortably with other people," says William Austen, Jr., MD, chief of the Divisions of Burn Surgery and Plastic and Reconstructive Surgery.
That's where Mass General reconstructive and plastic surgeons like Dr. Goverman excel.
"Jeremy is a perfect example of a highly-trained, hard-working, caring physician who is motivated and innovative in improving the care of patients," Dr. Austen says. "And Mass General is the best place in the world to do innovative work."
Support from Friends, Family and Surgeon
For Joy, arrival at Mass General was the beginning of a four-year journey back to health. "I woke up from a two-week coma and my new summer home was not Newport or Nantucket, it was Mass General Hospital," Joy says.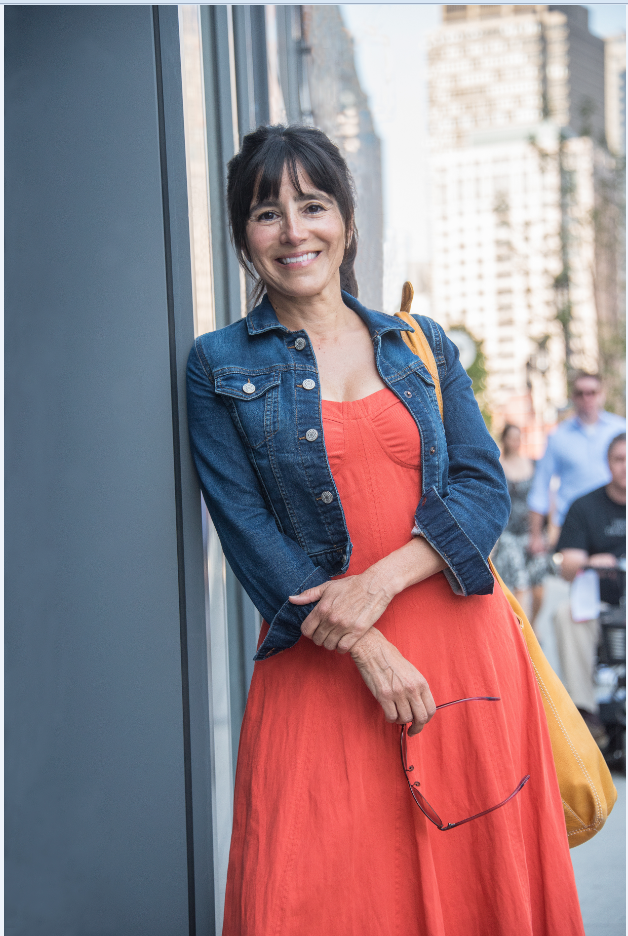 Joy's large Rhode Island family rallied around her along with friends and loved ones. Most of all, her boyfriend, Rhode Island and Massachusetts real estate developer Christopher Fiumara, stood by her with unwavering support. "He was my rock." Joy says.
But it was Dr. Goverman, a reconstructive plastic surgeon who, early in life considered becoming a ceramic artist, who took on the challenge of restoring Joy's visible outer self. To do so, he used his unique combination of medical expertise, artistic vision and emotional warmth. He also helped restore her ability to move and exercise comfortably — an important thing for a fitness enthusiast like Joy.
Joy's treatment required dozens of surgeries to remove burned skin and encourage new skin growth. Next, Dr. Goverman spent many hours using the most advanced skin reconstruction techniques available to restore the appearance of the skin on her abdomen, arms, groin and thighs. He took healthy skin from other areas of her body and grafted it to the deeply burned areas.
"Will I Be Alright?"
It was an emotional time. Each day, Dr. Goverman recalls, Joy's fear greeted him anew. "Will I be alright?" Will there be pain?" "What will I look like?" she asked again and again. Joy's brain injury had caused some short-term memory loss, so he reassured her each day that she would improve. Eventually, humor became their routine, as they joked about her repeated questions and her choice of fashionable attire, even at the hospital. "Joy is very down to earth. She's funny and has a very nice human touch," Dr. Goverman says. "She makes a wonderful advocate for burn survivors."
Joy's confidence in Dr. Goverman sustained her. "His smile, his belief that I could get back to who I was made me stronger," she says.
"It changed my whole outlook to meet these courageous people who had been through so much."
Even after her burns and skin grafts healed, the work wasn't over. The Burn Center is renowned for laser skin restoration. Dr. Goverman used lasers to thin the scars and improve her ability to move comfortably. Scars can become thick and tough, constricting movement and making it painful. Goverman's laser work not only increased her mobility but also smoothed the scars to create a more pleasing appearance. He also used advanced plastic surgery procedures such as Z-plasty, a z-shaped surgical incision to stretch the scar to improve mobility.
Quality of Life Research
As her health improved, Joy began meeting with other burn survivors through the Burn Survivors of New England, a regional chapter of the Phoenix Society.
"It changed my whole outlook to meet these courageous people who had been through so much," Joy says.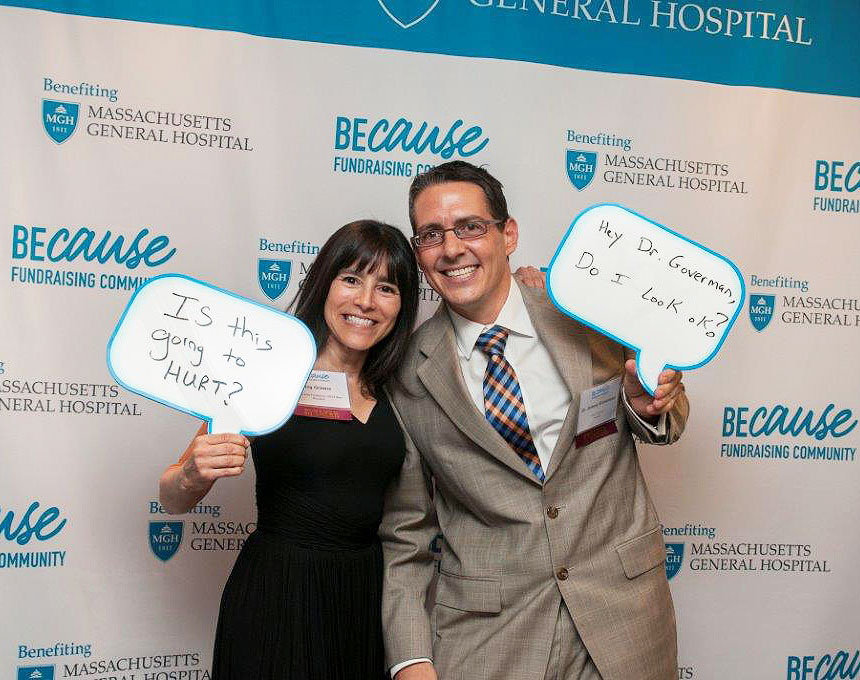 She decided she wanted to give back. Joy trained in yoga and wellness, giving instruction to burn survivors. She and Chris launched an annual fundraiser to support the Burn Survivors of New England. Their friends, families and business associates were so generous that they decided to expand their mission to help fund Dr. Goverman's research at Mass General.
Innovations in Burn Care
Dr. Goverman's innovative work spans the map from improving surgical techniques already in use to developing new technologies in the lab that have yet to be tested in humans.
For example, he and colleagues are working to develop artificial, bioengineered skin to help eliminate the painful process of taking skin from the patient's own body for skin grafts. Using a method developed in the Mass General laboratory of Harald Ott, MD, an expert in organ regeneration, Dr. Goverman takes a flap of pig skin with an artery and a vein attached. He removes the pig cells leaving only a scaffold behind.
The hope is to create a skin graft that will be accepted by the patient's immune system.
"Next we have to put cells from the patient into the scaffold so that we create a skin flap specific to the patient," he says. The hope is to create a skin graft that will be accepted by the patient's immune system.
He and colleagues are also working with a new enzyme treatment called NexoBrid that dissolves burned skin. Removing burned skin is the first, most important step in treatment after stabilizing the patient. Usually, surgeons cut away the burned skin with blades. But it is a slow and painful process and can require several sessions. NexoBrid is quicker, often more thorough and less painful. It doesn't work for every patient and it is not yet FDA approved in the United States. But Dr. Goverman and colleagues have participated in the clinical trials in the U.S. to clear the way for its approval.
The Long-Term View
As doctors work to improve quality of life for patients, they are also measuring those improvements over the long term. The Burn Center is joining other medical centers across the country, following patients over decades to observe how they are doing in employment, health, education and other aspects of their personal lives.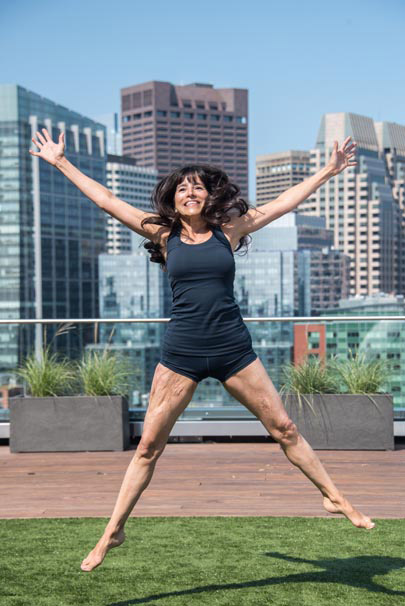 "No one has really looked at this before," Dr. Schulz says. "We're trying to judge, are we being successful here? How are our patients doing? Over the long term it could influence our decisions about what we do for our patients."
Joy's four years in treatment changed her life. "In the past, let's face it, my work was pretty much all about outer appearance, staying in shape and dressing beautifully," she says. "Now I understand pain. I know how unbelievably difficult recovery can be."
Joy Pays It Forward
Her goal is to help people walk and move again. In addition to working with other burn survivors and teaching yoga and wellness, she has taken on an important new role as caretaker for her mother who recently suffered a brain bleeding injury. "This is the first time in my life I've been the caretaker. I was always the one being cared for," she says. Her new role as caretaker has shown her the importance of medical research not only to patients but to entire families. "It can save a family," she says.
Joy and Chris hold their annual fundraiser for the Joy Burn Research Fund at the Grace Vanderbilt Hotel in Newport, Rhode Island where they live half time (the other half in Boston). Contributors support burn treatment and research and the community of burn survivors. So far, the fund has contributed about $50,000 to Dr. Goverman's research.
"Mass General and Jeremy Goverman saved my life," Joy explains. "That's why I'm here today."
To learn more about how you can support burn care and research at Mass General, please contact us.