Researchers at Massachusetts General Hospital broke new ground when they developed a technology to watch the living brain in action for the first time. A quarter century later, functional magnetic resonance imaging (fMRI) continues to push the boundaries of neuroscience, as shown by a new application that can bring hope to patients with traumatic brain injuries.
Dylan Williams was a 21-year-old junior at Tufts University when he was struck by a car in 2012. His brain was badly bruised, shaken and torn. When his mother, Rebecca Williams, arrived at the Mass General Neurosciences Intensive Care Unit (ICU), she saw what no mother ever wants to see: her son lying unconscious, "attached to a million machines, with tubes coming out of him and bandages on his head."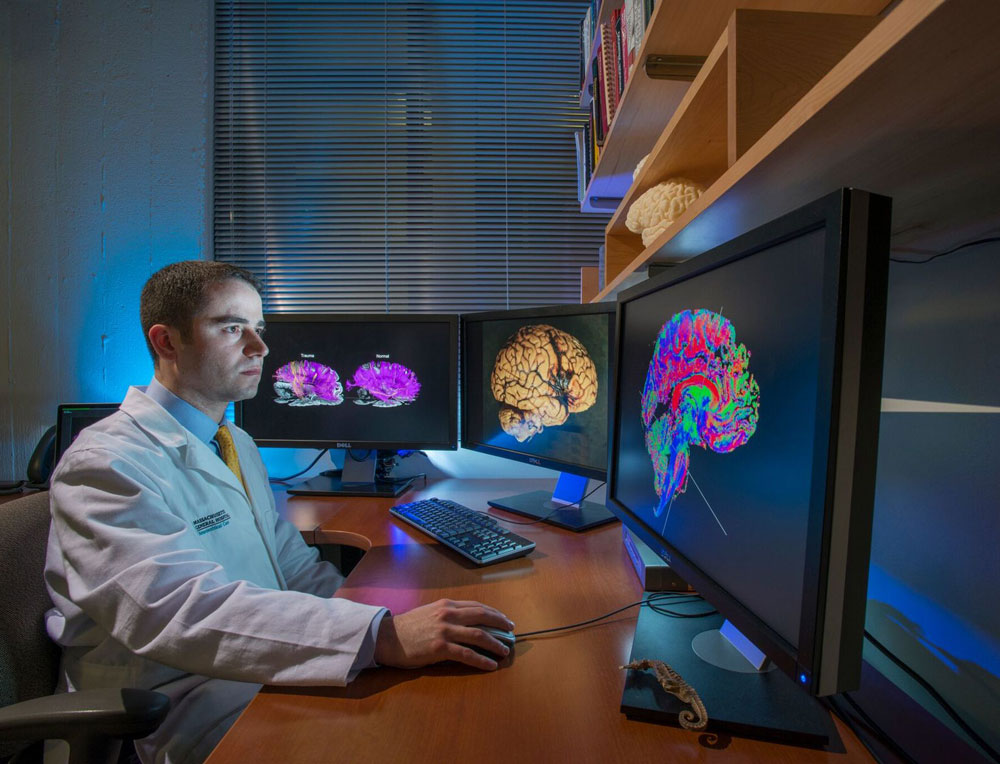 For days, Dylan did not respond to voices, bright lights or normal touch. Doctors deemed him to be "minimally conscious," or one step above a vegetative state. "We thought he might never fully regain consciousness," says Brian Edlow, MD, Dylan's neurologist and director of the Mass General Laboratory for Neuroimaging of Coma and Consciousness.
But thanks to a first-ever study using fMRI in the ICU, Dr. Edlow could detect that Dylan's brain was active even though he couldn't communicate.
How fMRI Changed Neuroscience
After it was developed at Mass General in the early 1990s, fMRI opened the door to previously unattainable avenues of brain research. For the first time, researchers and doctors could watch as the living brain went about its activities without having to surgically open the brain. The innovation revealed brain function by tracking minute changes in blood flow in the brain. Lie in the fMRI scanner and wiggle your hand: The area of your brain that controls your hand lights up on the screen. Listen to music, the auditory area activates. Researchers began using fMRI to study speech, memory, learning, pain and much else. Increasingly powerful versions offered greater detail and more revealing images.
Today, fMRI continues to spark broad and innovative collaboration among neuroscientists and clinicians at Mass General and worldwide.
Since its inception, fMRI has been used in about 20,000 published brain studies, shedding light on everything from mental illness to stroke. "It has become the most important tool for people who study neurological diseases," says Bruce Rosen, MD, director of Mass General's Athinoula A. Martinos Center for Biomedical Imaging. Dr. Rosen worked to develop fMRI with his Mass General colleagues, the late Jack Belliveau, PhD, and Ken Kwong, PhD, both neuroscientists.
The Brain in Real Time
Before fMRI, brain experts had pieced together a basic brain map showing areas for speech, hearing, vison and movement. They did so by dissecting injured or abnormal brains of people who had died. Positron emission tomography (PET scans), an early form of functional imaging invented in the 1950s, also contributed.
But fMRI was faster, did not require a person to receive an injection of a substance that the scanner could detect and took many rapid-fire photos. Essentially, it revealed which parts of the brain did what almost in real time. "It took us from Civil War era still photos to the movies," Dr. Rosen recalls.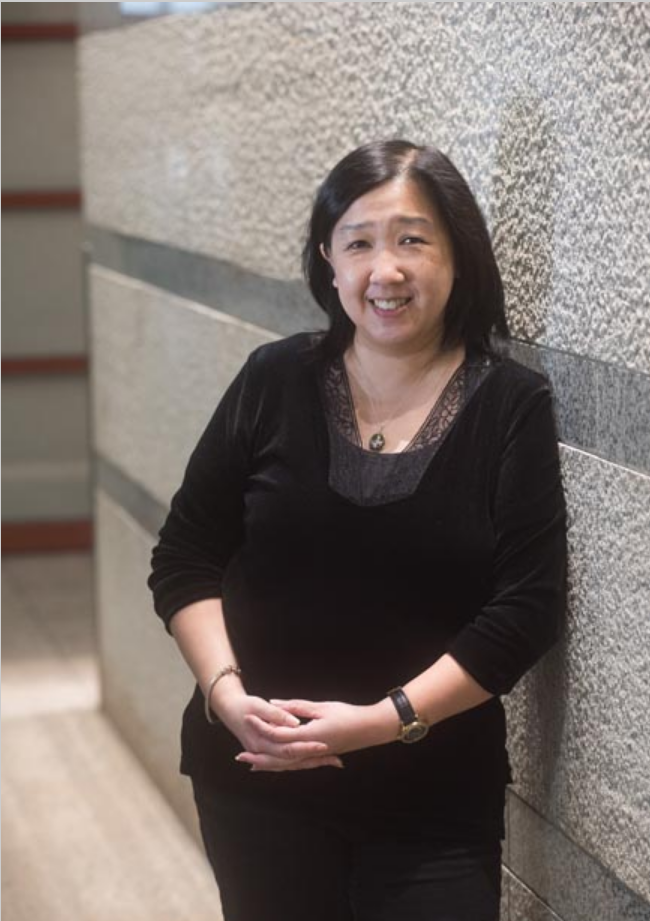 In one important discovery, the brain's immense ability to create new networks and pathways to compensate for injuries and disorders was demonstrated using fMRI. In a famous series of experiments, fMRI scans revealed that, in people born blind, the visual area of the brain is rewired or recruited to serve other functions.
Today, it continues to spark broad and innovative collaboration among neuroscientists and clinicians at Mass General and worldwide. And while fMRI reveals new details about brain function, the brain's structure is being explored with other imaging technologies developed at the Martinos Center. Researchers hope to bring the knowledge of function and structure together to form a more complete picture of how the brain works and ultimately to cure related disorders.
Brain Connections and Disease
Enormous research challenges remain. Diseases that cause mental impairment like schizophrenia or Alzheimer's disease, or behavioral disorders like autism remain difficult to treat. They involve large, complex systems and potentially thousands of different genes. But fMRI and other brain imaging methods have helped to shed light on the nature of such conditions. "We now know that most are not caused by a single abnormal or damaged area of the brain," Dr. Rosen says. "These are diseases of the connections of the brain."
Even now, a new variation, called resting state fMRI, is helping reveal functional brain networks and connections — the pathways by which different areas of the brain talk to each other. Using the newer, most powerful fMRI on resting patients has revealed what is known as the "default mode network." Through it, the brain continuously circulates messages even when a person apparently is not doing anything. Understanding this process may reveal more about diseases of brain connections.
Surgeons at Mass General and other advanced medical centers use fMRI to plan surgery.
At the same time, fMRI technology is finding uses in clinical medicine as well. Surgeons at Mass General and other advanced medical centers use fMRI to plan surgery. By putting a patient in an fMRI scanner beforehand, the surgeon can determine in greater detail which parts of the brain are performing important functions like language or vision, and how to avoid damaging those areas during surgery for a brain tumor, for example. On a related front, scientists at Mass General are using fMRI to explore new ways to help surgical patients safely into unconsciousness through anesthesia and to understand the natural unconscious state we call sleep.
Maybe more importantly, thanks to fMRI brain imaging and other neuroscience research efforts of recent decades, the biological nature of mental illness is now widely accepted, reducing stigma and encouraging patients to seek treatment.
BAM: The Next Revolution
The Martinos Center is seeking $50 million in philanthropic support to take the next big leap forward by building the Brain Architecture Machine (BAM). Now in the planning stages, BAM would be a human MRI machine with a 14-Tesla superconducting magnet far more powerful than those in use today. A Tesla is a measure of magnetic strength. BAM, which will allow researchers to see deeper inside the brain, would help bridge the gap between the genetic-level brain research going on in the biological and genetic science labs and the functional and structural level research done with imaging technology.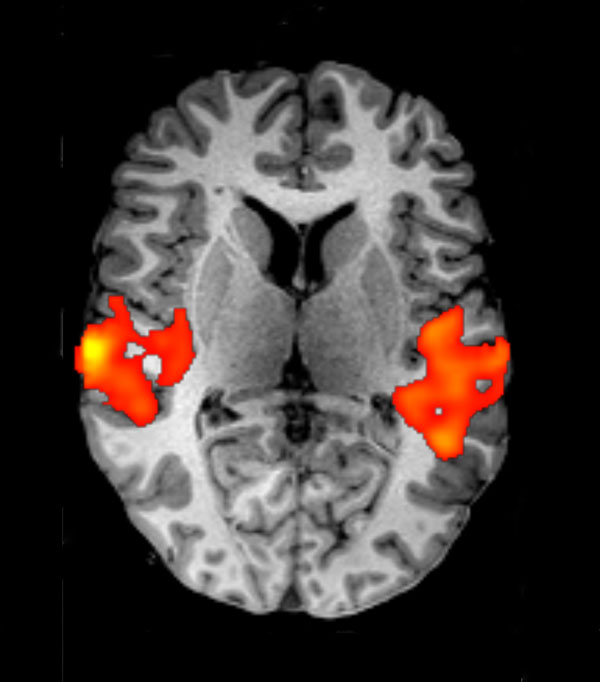 BAM will "give us higher resolution, higher sensitivity, greater speed so we can see how the brain communicates as it is happening," Dr. Rosen says.
In the meantime, fMRI is making a profound difference in the lives of patients like Dylan Williams and their families.
A Whisper of Consciousness
Two days after Dylan was struck by the car, his family agreed to have Dr. Edlow enroll the minimally conscious young man in a study using both fMRI and electroencephalography (EEG), a test that measures electrical activity in the brain. It was the first of its kind involving newly brain-injured patients in the ICU.
Dr. Edlow was searching for "covert consciousness," wherein a patient who appears to be unconscious and unresponsive is in fact aware of both himself and his surroundings. The outlook for unconscious patients in such circumstances is crucial for them and their families. "Families and loved ones are faced with making important decisions very early on about whether to continue aggressive, lifesaving measures," he explains.
"For many people, the worst-case scenario is not death," Dr. Edlow adds, "It is the person who survives but ends up in a vegetative, completely dependent state."
Dr. Edlow and the clinical team recognized that there was more going on in Dylan's brain than he was able to express.
Dr. Edlow collaborated with Ona Wu, PhD, at the Martinos Center, who established the fMRI protocol and other experiments to look for covert consciousness in Dylan and other unconscious patients. They devised a set of tests to play recorded speech, music and commands through headphones to a total of 16 patients as they lay in the fMRI scanner, then watched to see if their brains responded.
Watching Dylan's Brain Respond
Dylan's results caught them by surprise. Although Dylan was unable to communicate, the language area of his brain activated when speech was played through headphones in his ears. While listening to music, his auditory area activated.
"I said, 'Wow, Dylan's brain responded to language and music and his brain is receiving it," Dr. Edlow recalls. "I couldn't say he was comprehending it or making sense of it but his brain was receiving it.'"
Dr. Edlow and the clinical team recognized that there was more going on in Dylan's brain than he was able to express. His inability to speak was masking the fact that his brain was processing language.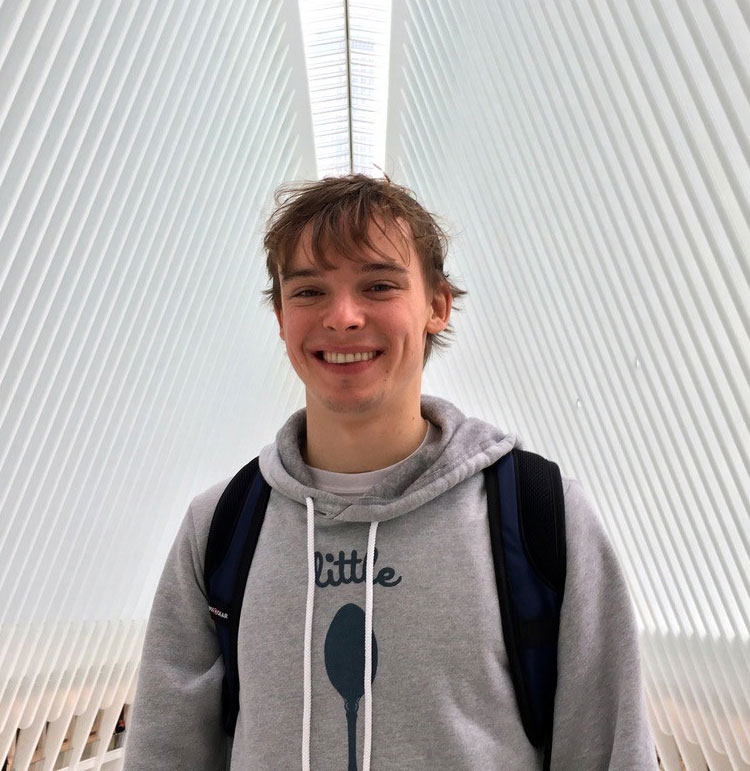 Similar studies have been done elsewhere on patients in long-term care who had been thought to be permanently in a vegetative or minimally conscious state, revealing previously unknown signs of consciousness.
Hope Becomes Reality
Dylan's own behavior confirmed what the fMRI tests had indicated. A few days after the tests, he opened his eyes for the first time. Days after that, he began to whisper.
After months of hard work in rehabilitation and recovery, Dylan went back to school. He graduated from Tufts University with honors and now works as a junior stock analyst in New York City.
Looking back, Rebecca Williams credits the fast work of Dr. Edlow and the ICU team right after her son arrived at Mass General with saving Dylan's life and helping him regain consciousness.
But it was the innovative use of fMRI, a technology that continues to find new uses in the hands of medical innovators at Mass General, that provided all-important signs of hope for Dylan's prognosis when it was needed most. In a situation like Dylan's, Rebecca asks, "What other option do you have besides hope?"
To learn more about how you can support Mass General research into imaging technology like fMRI, please contact us.