Oluwaseun Johnson-Akeju, MD, the newly-appointed Anesthetist-in-Chief at Mass General, shares his perspective on how his team is caring for the most critically ill patients on the frontlines of the COVID-19 crisis.
How has the COVID-19 crisis impacted caregivers in the Department of Anesthesia, Critical Care and Pain Medicine?
I began my tenure as chair of the department on Jan. 1, 2020, right before the onset of the pandemic. Many of our staff members have risen to the challenge of taking great care of critically ill patients that have been diagnosed with COVID-19. What I admire most is how our nurse anesthetists, residents, fellows, engineers, technicians and staff have rallied together, and, above personal concerns, demonstrated selfless service and personal courage to take care of our patients, and indeed humanity. I am very thankful and proud to lead our department.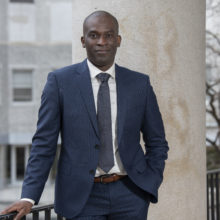 How have the hospital's pre-COVID-19 efforts to improve care for critically ill patients positioned you to better respond to this crisis?
We are fortunate to stand on the shoulders of giants who came before us. In 1961 Henning Pontoppidan, MD, started the first intensive care unit (ICU) at Mass General. This unit became the model for the entire country. A lot of the research that laid out the fundamental principles of anesthetic management of respiratory failures – such as the COVID-19-associated acute respiratory distress syndrome (ARDS) – came out of this ICU. Also, sentinel studies performed by Warren Zapol, MD, emeritus anesthetist-in-chief, laid the groundwork for the use of extracorporeal membrane oxygenation in ARDS. The rich critical care medicine pedigree of our department is evident in our master intensivists and our fellowship training program and has been leveraged for the treatment of COVID-19.
Our orders, if you will, are to protect our staff, steward scarce personal protective equipment resources, and to win the COVID-19 battle by providing the highest level of care to all patients.
How is your team addressing the challenges faced by patients who have been on a ventilator for an extended time?
Four key concerns come to mind. First, we need to keep our patients immobilized to tolerate the breathing tube and ventilation strategies that are essential for the lungs to heal. This makes it difficult to diagnose acute neurological complications, such as stroke. Second, in some instances, the long-term use of breathing tubes is associated with hoarseness and other manifestations of damage to the airway. Third, as you can imagine, immobilization for long periods is associated with muscle wasting and weakness. Finally, the aftereffects of our treatment strategies and COVID-19 infection are unclear. Fortunately, Lorenzo Berra, MD, and others in the department are working on national and international registries that would enable a better understanding of the epidemiology of COVID-19 infection and treatment.
You served as a member of the National Guard during college and medical school. As someone with both medical and military training, how have these experiences prepared you for to lead the department during the pandemic?
One of the fundamental principles instilled in me while undergoing training at Fort Knox, Kentucky was that you are trained to save your fellow soldiers and to win a battle. Your orders flow through a well-coordinated command structure. Mass General's COVID-19 Hospital Incident Command System (HICS) has a similar structure. Our orders, if you will, are to protect our staff, steward scarce personal protective equipment resources, and to win the COVID-19 battle by providing the highest level of care to all patients. Peter Slavin, MD, president of Mass General, and Tim Ferris, MD, CEO of the Mass General Physician's Organization, were quick to implement a command structure. I like to think of our HICS commander, Ann Prestipino, MPH, as our command sergeant major. The HICS command structure was fundamental to ensuring that all our COVID-19 challenges were addressed in a coordinated manner at the institutional, and also at the Mass General Brigham system level.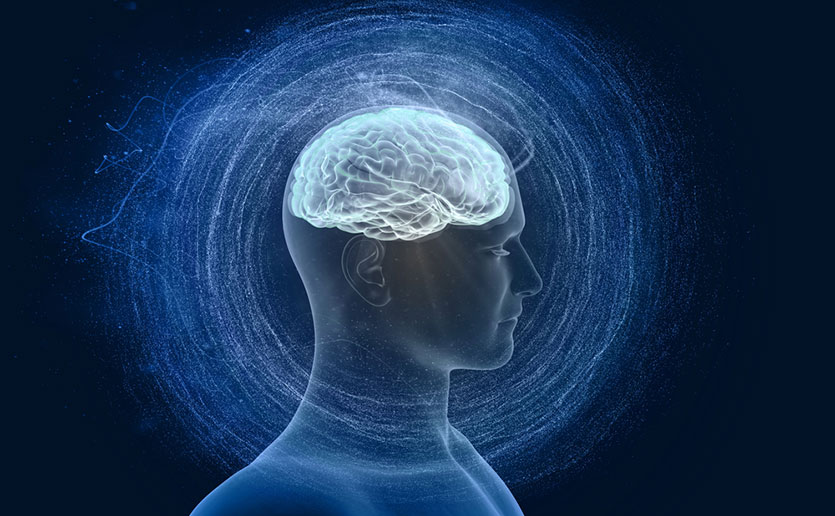 What are some lessons learned that will continue beyond this pandemic?
All our Mass General departments worked collaboratively during this pandemic. Two examples stand out. First, to lessen the clinical load on our ICU physicians and nurses, a team from the departments of surgery, anesthesia and radiology formed the COVID-19 Bundled Response for Access team. This team established a safe, streamlined approach to perform vascular and enteral access procedures — such as placing arterial lines and feeding tubes — in critically ill patients diagnosed with COVID-19. Second, we significantly increased our ICU capacity by forming collaborations with various hospital teams to staff newly formed ICUs. I expect that continued collaborations will enable us to administer the highest quality of critical care to our patients by leveraging the clinical, scientific and educational perspectives that are unique to the various specialties that provide critical care at Mass General.
To support care for critically ill patients at Mass General during the COVID-19 crisis, click here to donate to our Emergency Response Fund.