Diane and Gil Gagne of Wellesley, Massachusetts, wanted to keep alive the memory of their son, James. Following a battle with cancer, James passed away in 1996 at age 20. The Gagnes' charitable bequest, a gift to the MassGeneral Hospital for Children Cancer Center upon their death, does that and more.
Certainly one day, it will make a difference to the Division of Pediatric Hematology and Oncology and for young cancer patients around the world. But the Gagnes' overture is also part of their healing process that continues today.
"It's been 24 years, and we still miss him," Diane says. "It's not as hard as it used to be. But we often think about how his life would have progressed and what he would be doing now."
Getting Through a Terrible Time
James Gagne grew up in Farmington, N.H. A three-sport varsity athlete in high school, he was elected president of his class and graduated as its salutatorian.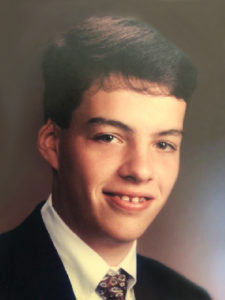 But following graduation, James found that an unusual pain in his knee wasn't going away. After a series of referrals, he reached Mass General and was diagnosed with osteosarcoma, a musculoskeletal cancer that afflicts young people.
Pediatric hematologist-oncologist David Ebb, MD, and his team started treatment at the MassGeneral Hospital for Children Cancer Center, a partnership between MassGeneral Hospital for Children and the Mass General Cancer Center.
"They did such a wonderful job with our son," Diane, a former nurse, recalls. And James embraced every new treatment with enthusiasm.
The Gagnes remember that their son bonded deeply with Dr. Ebb over their 18-month clinical relationship. The family's human connection with their doctor "made it easier for him, and for us," Diane says. "It helped us get through that terrible, terrible time.
Bequest To Honor and Remember
Gil and Diane continually sought ways to honor their son's all-too-short life.
When their estate lawyer encouraged them to update their will, they saw their final assets as a tool to leave a legacy.
"People come from all over the globe to Mass General…the hospital tackles the world's most complex cases."
Nearly a quarter-century later, Gil and Diane are still grateful to Mass General and wanted to fulfill their longtime plan to make a gift in their will, a bequest to honor Dr. Ebb's care. The process was simple. They called the Mass General Office of Planned Giving for suggested bequest language in memory of James and emailed it to their lawyer.
Additionally, their future gift is bigger than any check they could write and donate today to Mass General, says Gil.
But at the end of their lives, "that's the time to disperse funds among the people and places important to us," he says. Now, a portion of their estate will become a charitable contribution made in memory of their son.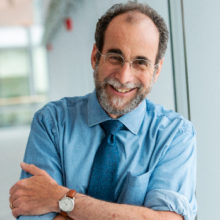 Your Gift Makes a Difference
"This is a transformative era of cancer therapy marked by new treatments, techniques and technologies," says Dr. Ebb. "By strengthening our research and patient care initiatives, charitable contributions like the Gagnes' bring us closer to a future where no family experiences the loss of a loved one to childhood cancers."
"People come from all over the globe to Mass General," Diane says. "Whether it's pediatrics or heart disease, Alzheimer's disease or the coronavirus," the hospital tackles the world's most complex cases, she adds.
Diane knows it takes philanthropic support at all levels. "Everyone would like to give a million dollars," she says. "Of course, we couldn't afford that, so we did what we could."
Consider a bequest to honor Mass General and remember a loved one. Contact the Office of Planned Giving at (617) 643-2220 or mghdevpg@partners.org.