The path along the Charles River is a popular spot for runners, especially during training season for the Boston Marathon. Runners follow the river's twists and turns along the tree-lined path, envisioning the marathon finish line.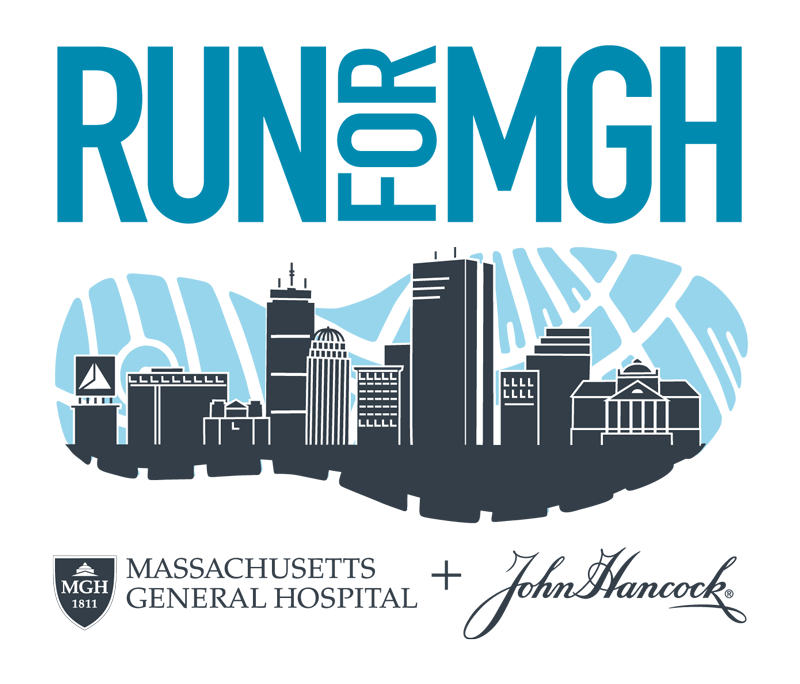 Callie McLaughlin, 24, of Brookline, Massachusetts, has seen this path and other challenging routes many times. Coincidentally, the river path runs within view of the hospital room where she was undergoing treatment for a brain tumor as a child. This is where Callie's story began and when her mother first ran along the river 20 years ago.
When Callie was 4 years old, she was diagnosed with a pineal tumor, a rare brain tumor near her pituitary gland (a small gland deep inside the brain behind the nose). Outside of her room on Ellison 17, runners were training on the Charles River.
Mom Ran Boston Marathon
Before her diagnosis, Callie's mother was one of those training for the 1998 Boston Marathon. Her mother's interest in running came to the attention of Howard Weinstein, MD, chief of Pediatric Hematology and Oncology at MassGeneral Hospital for Children (MGHfC) and one of Callie's doctors at the time. He suggested that her mother run the marathon in Callie's honor on the Fighting Kids' Cancer… One Step at a Time team. With her daughter as her inspiration and patient partner, Callie's mother crossed the finish line that April in her first-ever marathon.

"It was a thrill to run with Callie's mom and I was super excited when I heard that Callie wanted to join our marathon team," Dr. Weinstein says. "Running with a former patient is a dream come true for myself as a pediatric oncologist."
Now it's Callie's turn as she trains for the 2018 Boston Marathon this April. "The Boston Marathon is an important part of the fabric of this city. It's my first marathon and I really wanted to give back to the place that essentially saved my life," Callie says. "Running a marathon has always been a bucket list item for me, especially the Boston Marathon."
A Strong Patient Partner
Just as her mother ran in Callie's honor, Callie is running for a young girl she met through the Patient-Partner Program. "The Patient-Partner Program was at the center of why I wanted to run for MGHfC. My patient partner is so strong and nothing has held her back despite being in treatment for a few years," she said. "If she can do that and stay positive, I can run the marathon easily and with a smile."
As Callie runs her first marathon, Dr. Weinstein will count the 2018 Boston Marathon as one of almost 30 marathons in his lifetime. "My mom ran with Howard when I was little and now I get to run with him as well," Callie says. "I can't think of anything more special."
Please consider supporting Callie and other runners raising money for Mass General's pediatric cancer marathon team. 
John Hancock-Mass General Marathon Partnership is Powerful Source of Support
For 21 years, John Hancock's partnership with the Mass General Marathon Program has been a powerful source of support for hospital programs. John Hancock provides Mass General runners with invitational entries for the race.
Mass General's Pediatric Oncology Team has raised more than $13.4 million since it was formed in 1998. Funds from this team's runners support research and child life activities for children with cancer. In 2014, the Boston Athletic Association awarded Mass General additional entries to create the Emergency Response Team. Today, thanks to John Hancock, Mass General maintains 40 entries for runners on our Emergency Response Team. This effort honored the lifesaving response of hospital personnel following the 2013 Boston Marathon bombing. Since its launch, that team has raised more than $1.4 million for the hospital's emergency preparedness and disaster training.
In addition to these teams, runners who obtained their own entries for the Boston Marathon will run for the Run for MGH team, which raises funds for Mass General programs close to their hearts. Programs being represented by 2018 runners include The Cancer Center, Caring for a Cure, Cystic Fibrosis, Down Syndrome, The Lurie Center and the Mootha Lab.
To learn more about the Mass General Boston Marathon Program, please visit our website.
This story was first published on the MassGeneral Hospital for Children website.