Skin cancer is the most commonly diagnosed form of cancer in the United States and incidence of the disease continues to rise. To protect against skin cancer, doctors have long recommended applying sunscreen before heading outside. But recently, a study published in the Journal of the American Medical Association found that some chemical ingredients in sunscreen can be absorbed into the bloodstream, causing some to wonder if they'd be better off skipping the slather this summer.To discuss sunscreen safety, we turned to Arianne "Shadi" Kourosh, MD, MPH, director of dermatology for Mass General Community Health and director of the Pigmentary Disorder and Multi-Ethnic Skin Clinic.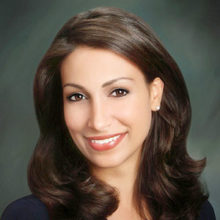 Is it safe to use sunscreen?
Yes. As a member of the medical community, I feel that it's important to base my recommendations on the strongest and most recent scientific evidence and research. What do we know for certain? We know skin cancer is potentially deadly and incidence of the disease is on the rise. The evidence we have tells us that sunscreen provides our best protection from the ultraviolet (UV) radiation that causes skin cancer.
What did you make of the study which suggested that the active ingredients in sunscreen could be absorbed through the skin into the bloodstream?
The study certainly raises some questions, but more research is needed to verify if the result is reproduceable. I was struck by the very small sample size and that the amount of sunscreen applied far exceeded what most people would use.
Remember, just because you can measure something in the blood doesn't necessarily mean it has serious health implications. It's also important to keep in mind, these products have already been researched and approved by the Food and Drug Administration (FDA).
I recommend broad spectrum, mineral-based sunscreens, such as zinc oxide, to my patients.
Is there a kind of sunscreen you recommend?
The sunscreen products in the study were chemical-based. I recommend broad spectrum, mineral-based sunscreens, such as zinc oxide, to my patients. They are more effective in blocking UV radiation and more hypoallergenic.
Does sunscreen inhibit vitamin D absorption, and should we be concerned?
It does, but we shouldn't be looking to the sun to get our daily dose of vitamin D anyway. The skin is a very inefficient system for producing vitamin D. It's a mechanism that evolved for an earlier stage of human development when dietary sources of vitamin D were unpredictable. Dietary sources like fish, eggs and dairy products, along with supplements, are a healthier, more reliable way of getting your vitamin D.
What do you wish more people knew about sun protection?
Most people know skin cancer is preventable if you take precautionary measures such as using sunscreen, wearing sun-protective clothing and avoiding UV tanning beds. But it's also important to have regular skin checks and to get recommendations from your doctor. Too many people are looking to the internet for medical advice, and the self-appointed experts you find online are often the least credible.
To learn more about how you can support skin cancer prevention and other dermatology programs at Mass General, please contact us.