The Massachusetts General Hospital Center for Global Health's Office of Global Disaster Response (GDR) worked overtime during the fall of 2018, deploying four teams of medical professionals to respond to three natural disasters and an ongoing humanitarian crisis.
A total of 14 Mass General employees provided hundreds of hours of medical care domestically and abroad …
A total of 14 Mass General employees provided hundreds of hours of medical care domestically and abroad while serving as volunteers with International Medical Corps, Americares and the U.S. Southern Command.
Super Typhoon Yutu
Super Typhoon Yutu, the second strongest recorded storm to ever hit the United States or its territories, struck the Commonwealth of the Northern Mariana Islands on Oct. 24, causing catastrophic damage. The Category 5 equivalent storm killed two people, injured 133 and left both major islands, Tinian and Saipan, without power. Thousands of homes were destroyed, and many of the commonwealth's 50,000 residents quickly filled emergency shelters.
Mass General deployed a team of five to Saipan to serve as volunteers with the nonprofit Americares. The team worked out of one of the two centers operated by the Commonwealth Health Care Corporation on Saipan. Mass General nurses worked 12 hour shifts on the medical-surgical floor, while a Mass General pharmacist was stationed at the pharmacy. A Mass General physician relieved two U.S. Public Health Service physicians and provided surveillance tracking, treating and reporting.
USNS Comfort
On Oct. 10, Mass General GDR deployed a team of four to serve aboard the U.S. Naval Ship Comfort to assist military personnel and other partners in U.S. Southern Command's Enduring Promise initiative. The team, which included two registered nurses, a physical therapist and a nurse practitioner, assisted in providing a professional response to those affected by the ongoing political crisis of Venezuelan migrants seeking basic food, medical care, and shelter in the neighboring countries of Colombia, Ecuador, Peru, Chile and Brazil.
The Mass General team served with approximately 96 non-military personnel representing academic institutions, nongovernmental organizations as well as several other countries. During their 32-day mission the Mercy-class hospital ship was docked off Peru and Ecuador and served over 10,000 patients.
Hurricane Michael
Hurricane Michael made landfall on Oct. 10, as the third largest storm ever recorded in the U.S. A Mass General team was recruited to work with partner organization International Medical Corps to help those affected in Florida. Immediate needs besides first aid and supportive clinical care included food, water, water purification kits, construction material, electric generators, fuel, hygiene kits and home supplies.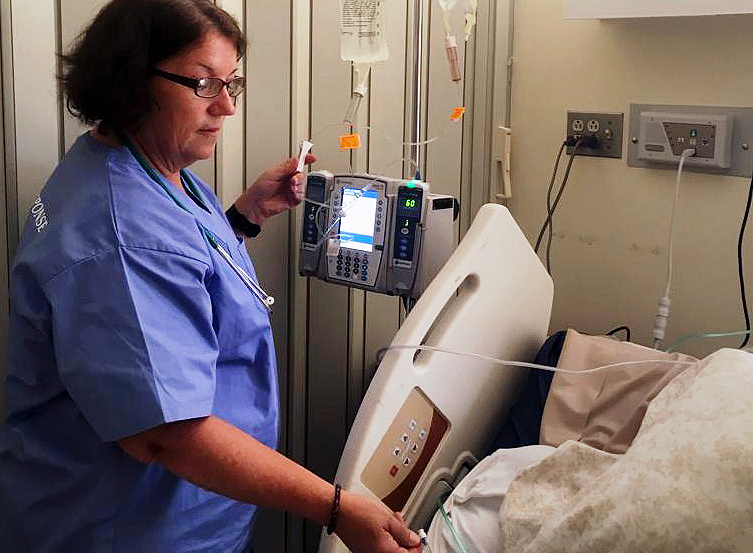 In addition to this GDR response, Mass General also had a number of employees respond to this disaster as members of the federal Disaster Medical Assistance Team MA -1.
Hurricane Florence
In September, Hurricane Florence caused catastrophic damage to the Carolinas, dropping upwards of 36 inches of rain and causing dozens of fatalities. A GDR team departed for Raleigh, N.C., for a six-day deployment.
The mission was to help International Medical Corps assess the clinical capacity that they could provide given the on the ground circumstance and help describe the personnel and material needs for a subsequent IMC response.
To learn how you can support the Mass General Center for Global Health, please contact us.
A longer version of this story was first posted on the Mass General Center for Global Health website.