HubWeek marks its fifth anniversary Oct. 1-3, 2019, in Boston's Seaport District with the theme of The Pursuit.

A first-of-its-kind innovation festival, HubWeek was co-founded as a civic collaboration of Harvard University, Massachusetts General Hospital, MIT and The Boston Globe. Once again, the fall festival will celebrate and showcase the area's most creative and inventive change-makers at the intersection of art, science and technology.
This year, Mass General clinical leaders are featured in HubWeek programming focused on transgender health and creating an inclusive community for transgender and non-binary individuals; and the future of space exploration led by a new generation of scientists.
HubWeek Transgender Health Programs
An estimated 1.1 million people in the United States identify as transgender or non-binary — and face significant health risks and barriers to quality care. On Oct. 2, 2019, at 5:30 p.m., Robert Goldstein, MD, PhD, medical director, Mass General Transgender Health Program will moderate an urgent panel and audience discussion with Boston experts on health, culture and policy.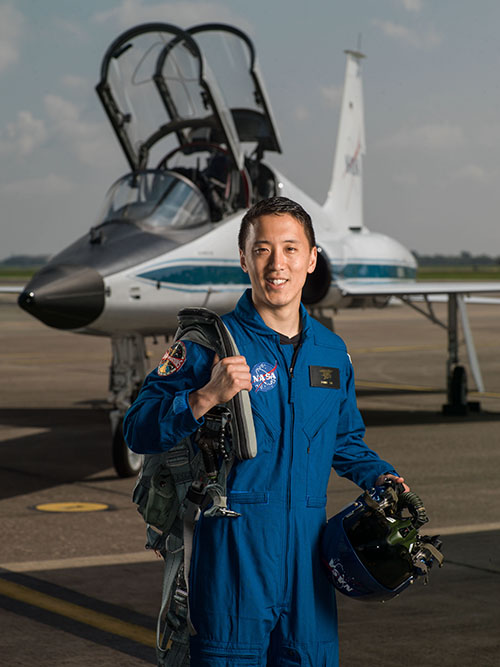 In 2019, Mass General was recognized as a leader in LGBTQ Healthcare Equality by the Human Rights Campaign (HRC), the educational arm of the country's largest lesbian, gay, bisexual, transgender and queer (LGBTQ) civil rights organization.
New Generation of Space Explorers
For more than 50 years, Boston scientists and engineers have been at the forefront of space exploration. From long term space travel to the first photograph of a black hole, a new generation of explorers is achieving scientific advances in space. On Oct. 2., at 9:30 a.m., join us for an exciting, thought provoking and hopeful discussion with scientists from Mass General, Harvard and MIT, moderated by award-winning New York Times science columnist Carl Zimmer.
Our special guest is NASA astronaut Jonny Kim, MD. Dr. Kim is a former U.S. Navy SEAL, and resident emergency medicine physician at Mass General.
Since its founding in 2014, the HubWeek festival has collaborated with more than 730 organizations from Boston and beyond, including startups, nonprofits and artists. HubWeek includes speaking forums and panel discussions, networking receptions and dance parties, and art experiences and live performances throughout the day and evening.
A full speaker line-up and tickets are available at the HubWeek website. Enter MGH-HW-19 for a 20% discount on all HubWeek passes.