For the Phillip T. and Susan M. Ragon Institute of MGH, MIT and Harvard, a recent $200 million gift from its namesake donors promises to sustain and create enormous opportunities for research, collaboration and discovery for decades to come.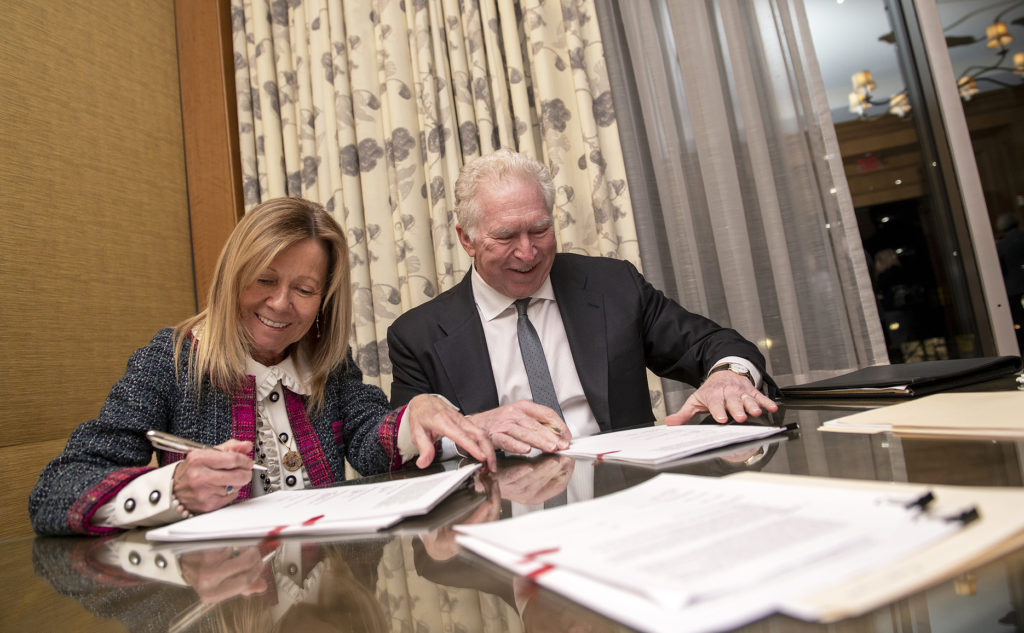 The Ragons' latest donation — given to Massachusetts General Hospital and jointly governed by the presidents of MGH, MIT and Harvard — is the largest in the hospital's history and will strengthen the decade-old institute's commitment to harnessing the power of the immune system to uncover new ways of preventing and curing human disease. These efforts will continue to be infused with the sense of urgency and determination that its director, Bruce D. Walker, MD, first felt as a medical intern at Mass General.
Shortly after his arrival in 1980, Dr. Walker was assigned an emergency room patient. The patient was found to have multiple infections and cancers and died soon thereafter.
None of the doctors had ever seen such a case. A few weeks later, another patient presented with similar symptoms and also passed away quickly. As it turned out, these cases heralded the arrival of the AIDS epidemic, the result of infection with the human immunodeficiency virus (HIV).
"The Ragon Institute is a hub where brilliant minds come together to collaborate and solve intractable health problems."
"It was terrifying," Dr. Walker recalls. "These were young people who came in with a conglomeration of life-threatening conditions and died horrible deaths. All we could do was offer comfort measures."
Dr. Walker became an infectious disease specialist, with a focus on HIV research both at Mass General and at the epicenter of the HIV/AIDS epidemic in South Africa. During one of his trips to South Africa, he was asked to meet Phillip (Terry) Ragon, whose database software company, Intersystems Corp., had installed the electronic medical record system being used at the mission hospital where Dr. Walker's team was working.
That meeting led to a 2007 trip to South Africa with Dr. Walker, where Mr. Ragon saw the epidemic's devastation firsthand. He and his wife, Susan, took an interest in Dr. Walker's work and in the vision of bringing together experts from diverse disciplines to harness the immune system to address diseases of global importance and advance the field of immunology. The Ragons subsequently committed $100 million to establish the Ragon Institute in 2009, creating a joint venture involving Mass General, MIT and Harvard with the initial goal of developing an effective HIV vaccine.
Expanding Knowledge, Encouraging Progress
The institute's many and varied accomplishments in its first decade inspired the Ragons to increase their support in a meaningful and long-lasting way.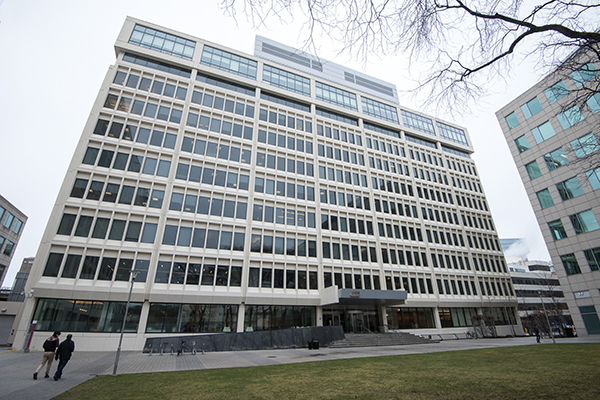 "It is an honor and a great privilege to have the opportunity to participate in such an exciting effort to profoundly affect the lives of many people who struggle with infectious diseases such as HIV," Mr. Ragon says. "We are confident and excited that we are well along the path to a vaccine and, hopefully, a cure as well for HIV and ultimately a broad range of other diseases."
Mrs. Ragon, vice president of finance, administration and recruitment at InterSystems, also expressed pride in the work of the past decade and optimism for the future. "After a decade of steady progress, we could not be more proud of the success and achievements resulting from the interdisciplinary teamwork that is a hallmark of the Ragon Institute," she says. "Our organization was started with the support of some of the greatest local institutions in Massachusetts — MGH, Harvard and MIT. While this is a global effort, its local implications for patients, and their friends and families, are profound."
Calling the Ragons "true visionaries," Peter L. Slavin, MD, Mass General president, applauds their unwavering commitment to making the world a better, safer and healthier place. "The Ragon Institute is a hub where brilliant minds come together to collaborate and solve intractable health problems," he says. "Terry and Susan Ragon are two of these enlightened thinkers who through their generosity and vision are saving lives. Their support, leadership, passion and confidence enable the Ragon Institute to think boldly, be daring and aim high now and long into the future."
"Cross-disciplinary collaboration and focus on collective unifying goals of global impact are our strengths."
Taking a Different Approach
Years ago, Dr. Walker recognized that the typical academic approach to solving complex scientific problems, in which scientists or clinicians work independently, was too limiting. Achieving a goal as ambitious as an HIV/AIDS vaccine, for example, would require a collaborative, interdisciplinary approach.
The Ragon Institute thus fosters partnerships among professionals with different yet complementary backgrounds. They include basic immunologists, clinicians, engineers, computational biologists, physical scientists and geneticists. Together, they focus on collective goals of global importance, learning from patients along the way. These experts span science and engineering disciplines at MIT and Harvard as well as research and clinical care at Mass General.
"I joined the Ragon Institute 3 years ago because I recognized the power of this approach and the need to focus on patients," explains Facundo Batista, PhD, associate director and chief scientific officer. "As a very basic immunologist who had never worked on HIV, I have been able to apply my knowledge not only to HIV but to new Ragon efforts including malaria, Zika virus, influenza, tuberculosis and more.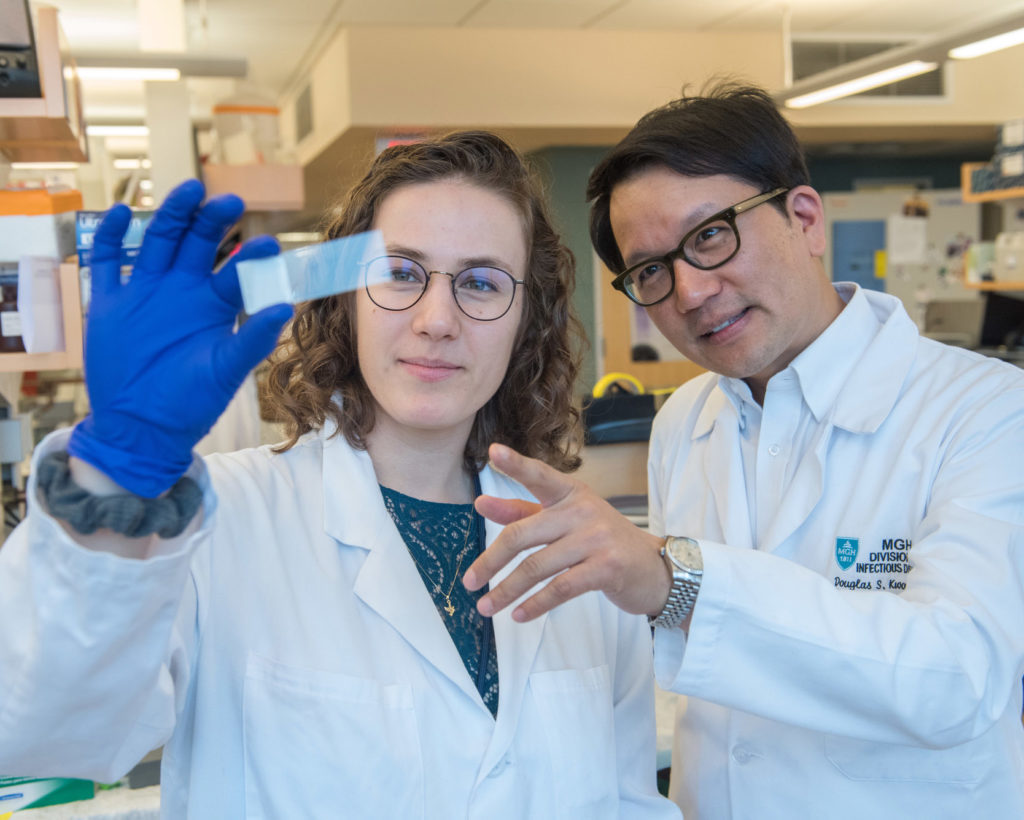 "We're a human immunology institute," he adds. "It's important that we don't focus solely on HIV. Cross-disciplinary collaboration and focus on collective unifying goals of global impact are our strengths."
A Problem of Unprecedented Magnitude
The World Health Organization (WHO) estimates that 37 million people were living with HIV in 2017. Residents of the WHO African Region represented nearly two-thirds of that figure. Developing an effective HIV/AIDS vaccine — the best hope for ending the epidemic — has proven to be incredibly elusive.
"It's a problem of unprecedented magnitude, in part because the virus makes lots of mistakes as it reproduces," Dr. Walker says. "So even in a given individual, you don't just have one virus. You have all these different viruses with slight mutations in them. That impacts the ability of the immune system to see the infection."
Before the Ragon Institute was formed, co-founder Dan Barouch, MD, PhD, had begun work on an HIV/AIDS vaccine. The institute funded early clinical trials of the vaccine in people. Along with the National Institutes of Health (NIH) and the Bill & Melinda Gates Foundation, the institute is now funding studies involving 2,600 women in Africa. Dr. Walker expects Ragon investigators will determine the vaccine's effectiveness within three years.
Dr. Walker's laboratory has also been studying people who control HIV infection spontaneously without medications.
Ragon Institute investigators are also leveraging the same vaccine platform in an attempt to develop a Zika vaccine. "Our goal is not only to make vaccines against these diseases but also to understand how the diseases work so we can make vaccines against other pathogens as well," Dr. Walker notes.
Spontaneous HIV Control
Ragon Institute investigators have also been studying people who control HIV infection spontaneously without medications (known as "elite controllers"). In 2010, the lab published a paper showing that a group of related proteins known as the human leukocyte antigen (HLA) dramatically affects whether or not people can control HIV infection on their own.
Through a collaboration with the Broad Institute of MIT and Harvard and more than 300 physicians nationwide, Ragon Institute investigators are examining this phenomenon more closely. More than 1,000 elite controllers have been recruited. Investigators are comparing the amino acids found in the HLA of elite controllers with those of about 2,000 people with progressive HIV infection.
The investigators have found that the immune system in elite controllers creates a trap for HIV: The virus typically mutates to escape detection by the body's immune response. In elite controllers, these mutations cause the virus to no longer function. If the virus does not mutate, though, then it is targeted by the immune system. Either way, the virus fails.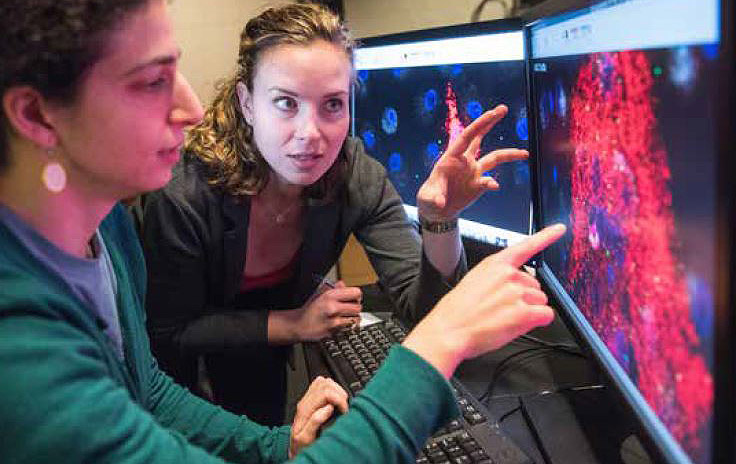 "We've been trying to make an HIV vaccine to prevent infection," Dr. Walker says. "But now we see that we may be able to get people who are already infected to control the virus without medication by changing their immune response to the virus. The best-case scenario would be getting the 37 million people with HIV to control the virus with their own immune systems."
Collaboration Toward Solutions
Doug Kwon, MD, PhD, has been with the Ragon Institute since its inception and now serves as director of clinical operations. His lab focuses on understanding how HIV affects the immune response in mucosal tissues, such as the membranes lining the gut, lungs and female genital tract.
Dr. Kwon notes that, in most new HIV infections, these mucosal tissues are where HIV is transmitted and establishes infection. To devise new strategies to halt transmission in women, he has explored how the community of bacteria living in the vagina (the vaginal microbiome) affects HIV risk.
Established by Dr. Kwon, Dr. Walker and other Ragon investigators in 2012, the Females Rising through Education, Support and Health (FRESH) program is based in the Umlazi township of South Africa, a country ravaged by the epidemic. The study follows young women who are at risk of acquiring HIV, while simultaneously offering intensive HIV-prevention education and skills training to pull participants out of poverty, one of the main drivers of HIV infection risk. Even with this curriculum and provision of pre-exposure prophylaxis, infections occur with an annual incidence exceeding 8 percent.
"You have this unique mixture of people with very different scientific backgrounds working together toward a common goal …"
Dr. Kwon's group has demonstrated that the vaginal microbiome in healthy African women in FRESH is quite different from that in healthy American women — and is associated with much higher rates of HIV acquisition. They are trying to figure out why so they can translate this understanding into better prevention methods, including a vaccine.
Dr. Kwon, who also sees patients at the Mass General infectious diseases practice, appreciates the Ragon Institute environment. "You have this unique mixture of people with very different scientific backgrounds working together toward a common goal: to apply basic science to impact human disease," he says. "Various areas of science are often siloed with limited interdisciplinary interaction. But the Ragon Institute cuts across these silos to create collaborations to find solutions."
One Medical Student's Inspiration
Elizabeth Byrne spent the summer of 2011 at the Ragon Institute after her freshman year at Harvard. She has since made multiple trips to the FRESH site in South Africa and is now an MD-PhD candidate at Harvard Medical School.
Seeing other young women dealing with HIV has reinforced her commitment to understanding the virus and preventing its transmission.
"My time at the Ragon Institute has shown me how powerful it can be to combine a real understanding of a clinical problem with cutting-edge basic science research," Ms. Byrne says. "We're constantly trying to bring clinical insights back to the lab to inspire new ways of thinking about pathogenesis of disease and of diagnosing, preventing and curing disease. I have been so inspired by the people at the Ragon Institute, who exemplify that cross-disciplinary approach and are bound together by a shared passion for making a clinical difference."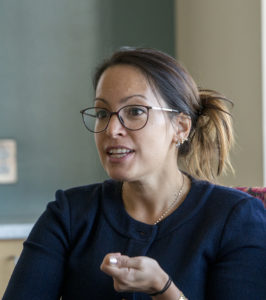 The Tuberculosis Priority
People with untreated HIV infection are particularly susceptible to opportunistic infections such as tuberculosis (TB). The WHO says TB is "the number one cause of death among people with HIV in Africa, and a leading cause of death in this population worldwide." The Ragon Institute has thus made studying TB a high priority. In fact, the institute features a facility that allows researchers to safely conduct experiments involving TB and other dangerous pathogens.
Galit Alter, PhD, is at the forefront of this TB work. Previously, she focused on profiling the role of antibodies (protective proteins produced by the immune system) in HIV. Then Sarah Fortune, MD, director of the Ragon tuberculosis program, gave her lab $50,000 to profile antibodies in TB. "The data were striking," says Dr. Alter, the Samana Cay MGH Research Scholar. "We saw that the antibodies are very different in people who are controlling TB versus those who are not."
A 2015 study provided evidence that antibodies may help control infection with the bacteria that cause TB. The findings sparked progress in the development of better diagnostic tools for distinguishing between active and latent TB disease along with a more effective vaccine. Dr. Alter is one of the Ragon Institute investigators who will benefit from a sizable NIH grant designated for the development of a TB vaccine.
"For me, there's no place else like the Ragon Institute," Dr. Alter says. "The collaborations, facilities, resources, access to samples, linkages to Mass General and the universities — all of those pieces make it so special."
With the continued flexible, catalytic support from the Ragons and other donors, Dr. Walker is confident the institute's best days lie ahead.
The Perfect Donors
Reflecting on the past 10 years, Dr. Walker is pleased that the Ragon Institute has been able to unite scientists from diverse disciplines to work critical human health issues. Looking ahead to the next decade, he anticipates the institute will remain a premier center for human immunology while studying the immune system much more broadly in the context of other conditions, such as neurologic diseases and cancer.
With the continued flexible, catalytic support from the Ragons and other donors, Dr. Walker is confident the institute's best days lie ahead.  "Like so many of our donors, Terry and Susan have truly been partners in this," he says. "They're interested in the science and in the work we're doing here and in South Africa. They've struck the right balance between providing their input on strategic decisions and still leaving us with complete independence. They are the perfect donors."
To learn more about how you can support the Ragon Institute of MGH, MIT and Harvard, please contact us.