A study by investigators at the Ragon Institute of MGH, MIT and Harvard may be a major milestone in the search for a vaccine to prevent or treat HIV infection. In the May 3 issue of Science, the researchers describe identifying what could be the way the immune systems of a few individuals control HIV infection with no antiviral drugs – by targeting amino acids in the protein structure of the virus that are essential to its ability to function and replicate.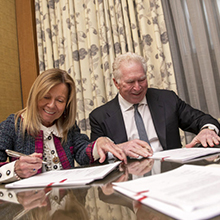 "Our findings provide a putative mechanism for a major component of successful immune control of HIV," says Gaurav Gaiha, MD, DPhil, of the Ragon Institute and the Mass General Division of Gastroenterology, co-lead author of the Science paper. "We believe these findings could have major implications for the development of T-cell-based vaccines for HIV and for other pathogens as well."
In the 25 years it has been known that a few individuals infected with HIV are able to suppress the virus with their immune systems, a powerful response by pathogen-killing CD8 T cells has been suggested as a probable mechanism.
A Novel Research Approach
The Ragon team used a novel approach to examine the complex, structural bonds within and among viral proteins to identify specific amino acids crucial to viral function. Not only were they able to determine amino acids that, if mutated, impaired the ability of the virus to infect cells and replicate, they also found that those amino acids were specifically targeted by the functional CD8 T cells of HIV controllers but not of those in whom infection progresses.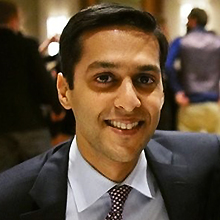 Ragon Institute Director Bruce Walker, MD, who led the study says, "In 1994 we first encountered a patient who was able to naturally control HIV with his own immune system, and now we finally understand how he and others like him are able to do it." The Ragon team has already begun working on a vaccine based on this study's findings.
The Ragon Institute of MGH, MIT and Harvard was established in 2009 with a gift from the Phillip T. and Susan M. Ragon Foundation, creating a collaborative scientific mission among these institutions to harness the immune system to combat and cure human diseases. A primary focus of the institute has been to contribute to the development of an effective AIDS vaccine.
On April 26, 2019, Mass General announced it had received the largest gift in the hospital's history – $200 million – to endow the Ragon Institute. The landmark contribution from philanthropists and longtime hospital supporters Phillip T. (Terry) and Susan M. Ragon came as the institute marked the 10th anniversary of its founding, made possible by an initial $100 million commitment from the Ragons. The new gift strengthens and secures the future for institute scientists as they continue pursuing novel ways to harness the immune system to prevent and cure disease.
To learn more about how you can support the Ragon Institute of MGH, MIT and Harvard, please contact us.
This story was first published in MGH Hotline, a publication for employees and staff of Mass General.