Growing up on a dairy farm in Rhode Island and rising over the years to leadership in her family's expanding Cumberland Farms businesses, Lily Haseotes Bentas has always made Massachusetts General Hospital her medical home base.
Demonstrating her confidence in the decades of medical care she and her family received at Mass General, Lily Bentas and her husband, Efthemios J. Bentas, recently provided $2 million to establish an endowed fund for cancer research at the Mass General Cancer Center, with a focus on women cancer researchers.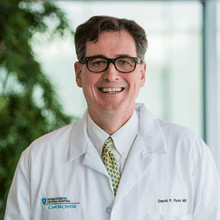 Support for Women in Cancer Research
"I understand the challenges, particularly young women face with work and family," Lily says. "I hope this endowment will give them more time to do research and help them one day find a cure for cancer."
Both Lily and Efthemios have experienced cancer and were successfully treated at the Mass General Cancer Center where David Ryan, MD, chief of the Division of Hematology/Oncology and clinical director of the Mass General Cancer Center, served as their oncologist.
"We are very grateful for the great care and tremendous support we received, not only from Dr. David Ryan, but from all the people at Mass General Cancer Center including the doctors, nurses and staff," Lily says.
"Lily has been a wonderful advocate for research at the Mass General Cancer Center," Dr. Ryan says. "She realizes that the future is all about supporting the great young minds that come here from all over the world to train and do research."
Dr. Ryan helped select the first cancer researcher to receive funding from the endowment. She is Genevieve M. Boland, MD, PhD, FACS, assistant professor at Harvard Medical School, director of the Melanoma Surgery Program and surgical director of the Henri and Belinda Termeer Center for Targeted Therapies at the Mass General Cancer Center.
Developing New Treatments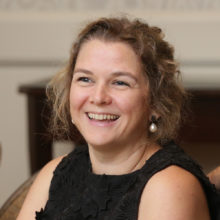 Having worked on cell and tissue engineering at the National Institutes of Health, Dr. Boland's current cancer research at the Mass General Cancer Center is about identifying biomarkers that indicate the presence of melanoma, a dangerous form of skin cancer. She also studies immunotherapy cancer treatment and its use in combination with surgery for melanoma.
"In Genevieve Boland we are fortunate to have a first incumbent who embodies all the wonderful qualities that Lily herself has shown over the years," Dr. Ryan says. "Lily's support for Dr. Boland will put us in good stead for future discoveries."
Lily earlier endowed a chair at the Harvard School of Dental Medicine in honor of Walter Guralnick, DMD, who became chief of the Mass General Department of Oral and Maxillofacial Surgery and was known as a pioneer in maxillofacial surgery education. Dr. Guralnick was one of her doctors and a close friend, Lily says.
From Farm to Board Room
As a girl, Lily and her seven siblings saw their Greek immigrant parents, Aphrodite and Vasilios Haseotes, build their dairy farm business in Cumberland, Rhode Island. They started with a single cow and calf.
During her teenage years in the 1950s, Lily worked at the first Cumberland Farms store after school. One store became many over the years, and Lily advanced through the ranks of the business.
As the business grew into one of the largest privately held convenience store and gasoline businesses in the country, Lily became chief executive officer and chairman of the board at a time when few women held such positions. Often finding herself as the only woman at meetings "was a little lonely," she says. That feeling underlies her support today not only for women researchers but also women in business. "I grew up at a different time when women were treated very differently from men," she says.
She now divides her time among family, work and philanthropy. She is thankful for her good health and optimistic for the future.
"Being diagnosed with cancer is very devastating and challenging," she says. "I have almost a lifetime of association with Mass General Hospital and through this endowment, I hope, in some small way, to help find a cure for cancer."
To learn more about research at the Mass General Cancer Center or to make a donation, please contact us.