September means back to school for many, but it also serves as a good time to reorganize and settle into the new season with refreshed health goals. If improved eating habits are on your list for fall, here are seven foods to incorporate into your routine, plus suggestions on how to include them. Keep the following foods on hand to help ensure you will have nutritious options on even your busiest of days.
"Greek yogurt is a good source of both protein and calcium."
Great Fall Foods
Flaxseed
While fatty fish is often an excellent source of omega-3 fat, two tablespoons of flaxseed will meet your suggested daily intake of the plant-based version, which can also help protect your heart, lower your blood pressure, and reduce inflammation.
Add it: to cereal, yogurt, salad—even pasta—to impart a nutty texture. Look for pre-ground flaxseed in the natural food section of your grocery store for optimal absorption and store in the freezer to extend its shelflife.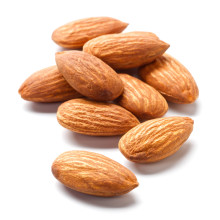 Bulgur
In addition to energy, whole grains like bulgur naturally provide vitamins, minerals and disease-fighting antioxidants. They are also good sources of fiber and can help regulate weight: a ½ cup of cooked bulgur is only 75 calories and contains four grams of fiber to fill you up.
Unlike many other whole grains, no active cooking is required; in fact, it can be easily made at home while you tend to other things. To prepare it, place 1 cup of dry bulgur in a large bowl, add 1½ cups of boiling water and cover for 30 to 45 minutes, or until tender. Drain off any excess water and refrigerate for your next meal.
Prepare it: as an easy side for lunch or dinner. Make Middle Eastern tabbouleh by adding mint, parsley, scallions or garlic, lemon, and cucumbers.
Low or Reduced-Fat Greek Yogurt
Greek yogurt is a good source of both protein and calcium. It is also thicker than regular yogurt making it a natural, lower calorie condiment alternative for sour cream without skimping on flavor.
Have it: with fruit and nuts for a healthy snack or add it—like you would sour cream—to items like baked potatoes and tacos.
Prunes
Also known as dried plums, prunes often receive an unfriendly welcome due to their gastrointestinal reputation, but they are high in antioxidants, which fight against cellular damage and disease. Prunes also provide moisture to baked goods and their flavor is a great complement to chocolate.
"A ½ cup of canned white beans is only 100 calories and provides 25% of your daily fiber needs, plus it contains as much protein as a slice of cheese."
Use them: to increase your fruit intake: about three prunes will count as a serving. Have them for a snack or use pureed prunes to replace up to half the fat in muffin or quick bread recipes.
Almonds
A small handful (about 20 nuts) provides protein, calcium, magnesium, antioxidants, heart-healthy fat and serves as a good source of fiber for only 150 calories.
Use them: as an easily transportable midday snack. Their protein and fiber will help keep you satisfied until your next meal.
Bananas
Bananas are an easy, inexpensive way to increase your fruit intake. They also contain fiber thought to feed the "good" bacteria occupying your gut. Research has shown keeping these microbes healthy may help your body fight disease-causing pathogens.
Have them: mashed as a natural fruit spread or with peanut butter for a satisfying snack.
Canned White Beans
Beans help reduce your cholesterol by offering up a large dose of soluble fiber. A ½ cup is only 100 calories and provides 25% of your daily fiber needs, plus it contains as much protein as a slice of cheese.
Prepare them: simply by opening a can. Add white beans to salad to instantly boost its protein content. You can also make a quick dip or creamy soup by grinding them in a food processor or blender and adding your own seasoning.
Emily Gelsomin, MLA, RD, LDN, is a senior clinical nutrition specialist at Massachusetts General Hospital. As a registered dietitian, she counsels on medical nutrition therapy on an outpatient basis and works extensively with Be Fit, the hospital's employee wellness program.
Jointly sponsored by The Clubs at Charles River Park and MGH Nutrition and Food Services, the 10-week program focuses on helping participants "Be Fit and Eat Right." Every ten weeks, employees from different departments within the hospital compete with each other as they make a commitment to Be Fit. Through the creation of a social environment at the workplace, participants are supported to make progress in personal lifestyle changes with the help of a unique support system that includes a dedicated nutritionist and personal trainer.
Be Fit strives to create a milieu of wellness that extends beyond the 10-week curriculum by offering features to those who are not part of the intensive program. This includes the creation of Choose Well, Eat Well, a rating system designed to help both employees and patients increase awareness of healthy choices at retail eateries within the hospital. It also includes a monthly e-mail with a timely nutrition tip.