Massachusetts General Hospital's Vaccine and Immunotherapy Center (VIC) has a noble aim: quicken the development of new vaccines and treatments that fight cancer, diabetes and deadly infectious diseases.
So it seems somewhat fitting that polo – a sport with noble bearing – is raising awareness and funds so that VIC can help researchers harness the most effective vaccines and get them into the market faster than it usually takes to develop lifesaving products.
This August, for the second straight year, the Myopia Hunt and Polo Club in South Hamilton, Mass., will host a polo match to benefit VIC research. The event's organizers hope a day of socializing and a close view of world-class polo players will inspire many to recognize the innovative work of VIC.
Helping to Leap Hurdles
Boston resident Alex Ingram, 26, and New York City resident Elizabeth Stankus, 23, are spearheading the event and hope to generate at least $10,000 in donations. But it's not just money that helps VIC, Alex says. The event strives to spread awareness about the need to leap regulatory and cost hurdles that slow the production of effective treatments, he says.
"Where we can help is revealing to an entirely new audience what Mass General and VIC are doing," Alex says. "This event has the potential to open doors."
Alex thinks the enthusiasm of 18- to-30-year-olds – a demographic that enjoyed the festive atmosphere of last year's polo match but also has sincere interest in VIC – and their use of social media will continue to inspire others to become "VICtors," as supporters are known.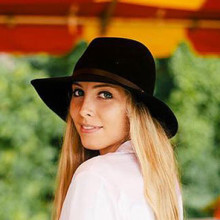 Accelerating Vaccine Research
Community fundraising efforts typically focus on the prevention and treatment of one disease. However, Alex, an account executive at a Boston area marketing firm, and Elizabeth, a recent graduate of Parsons School of Design, believe the mission of VIC deserves promotion and that others will also recognize the importance of developing vaccines that can combat many diseases.
Alex met VIC director and founder Mark Poznansky, MD, PhD, a few years ago and was "impressed" with how the center took the traditional way of developing vaccines and "turned it on its head."
Typically, vaccine research can last as long as 15 years and cost more than $1 billion because of stringent regulatory requirements, Dr. Poznansky says. Because of those hurdles, it has become more difficult for medical research to advance from a promising idea in a laboratory to a vaccine that's readily available to patients.
But VIC's approach focuses on finding the most promising research and accelerating its transformation into lifesaving products.
But VIC's approach focuses on finding the most promising research and accelerating its transformation into lifesaving products. VIC assists researchers with the early stages of development so they can win crucial financial support and eventually secure the regulatory approval needed to get their treatments to patients.
That approach is what won over Elizabeth. She was inspired by VIC partnering with JDRF (formerly known as the Juvenile Diabetes Research Foundation) to make "enormous strides" in advancing a cure for juvenile diabetes, which has afflicted her young cousin.
The Spirit of Giving
Alex acknowledges it's challenging to spread the message about VIC in a crowded landscape of fundraisers. But the Ebola outbreak and the ongoing discussion about children being vaccinated make the concept of vaccination development relatable, he says.
Not to mention, having polo as a fundraising draw certainly turns heads. Instead of, say, hosting a gala event at a fancy hotel, Alex and Elizabeth chose a polo match, knowing it would be unique and captivating to those who otherwise wouldn't consider watching.
"The players are something to watch, and the horses are really nice to see." Alex says. "And it's fun to dress up fancy, drink cocktails and socialize."
Players from the U.S. and Argentina international polo teams will swing their long-handed mallets for the Aug. 2, 2015, VIC fundraiser. Dr. Poznansky appreciates that polo is shining a spotlight on his work. He grew up watching the sport in his native England and recalls peeking his head through hedges to watch members of the British Royal Family play on the "most beautiful polo fields imaginable."
"Every philanthropic dollar raised allows us to leverage five-to-six dollars in government backing and private funding."
"I have a deep, ongoing appreciation for philanthropists, whether they're an old-school philanthropist who has money to donate or they're VICtors like Alex and Elizabeth who work hard to raise our profile," Dr. Poznansky says. "Every philanthropic dollar raised allows us to leverage five-to-six dollars in government backing and private funding. So philanthropy will play an unbelievably critical role in our new research."
VICtors aren't the only ones supporting Mass General through community fundraising. As of June 2015, more than 120 individuals and groups have raised nearly $1 million in the past year to advance research and patient care throughout the hospital. While this may be the only polo match to benefit Mass General, community fundraisers include a slew of road races, walk-a-thons, dinners, bake sales and golf tournaments and more.
Passionate about a cause? Have an idea for an event? Contact us for more information about becoming a community fundraiser.
To learn more about the second annual VIC Myopia Polo event and buy tickets, please visit our website.