When William (Jay) G. Austen, Jr., MD, and his plastic surgery team from Massachusetts General Hospital go to Colombia for their annual Cartagena Surgical Mission, desperate parents bring them sons and daughters scarred by horrible burns or born with congenital deformities such as cleft lips and palates. One family hiked ten miles out of the jungle and then paddled a canoe for 20 miles, just to get to the bus that finally brought them to Cartagena.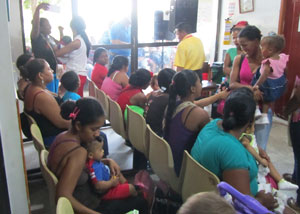 Hearing of such withering journeys is itself a moving experience for the medical volunteers. "We take care of patients in need who have no other options," says Dr. Austen, chief of Mass General's Division of Plastic and Reconstructive Surgery and Division of Burn Surgery. "This is just one of the most profound things that anyone on our team gets to do every year."
Massachusetts General Hospital has a long history of leveraging its clinical, research and educational resources to improve health care for people in need around the world. It established the MGH Center for Global Health to help support, advance and coordinate international activities in dozens of countries. In addition to responding to natural disasters in places like Haiti and the Philippines, Mass General medical experts battle malaria in rural Uganda, operate on children with airway difficulties in Ecuador and counsel young South African women at high risk for HIV infection.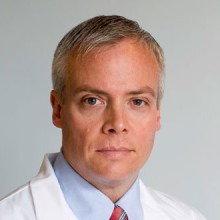 A Sharp Focus on Children
Because many international efforts focus on infants, children and adolescents they, like Dr. Austen's, involve departments and staff from MassGeneral Hospital for Children (MGHfC). The "hospital within a hospital" has more than 300 physicians, 50 medical specialties and 15 surgical services specializing in just such care.
Launched in the late 1980s, the Cartagena Surgical Mission is staffed by surgeons, residents, nurses and other medical personnel from MGHfC and other hospitals around the country. Once a year, a team of about 20 medical professionals travels more than 2,200 miles to the same charity hospital in Cartagena, Colombia.
The Rotary Club of Cartagena spends months raising money to publicize the visits of the plastic surgeons and find, transport and house patients and their families, many of whom come from distant rural areas. None of the patients or their parents pay for anything for the care received.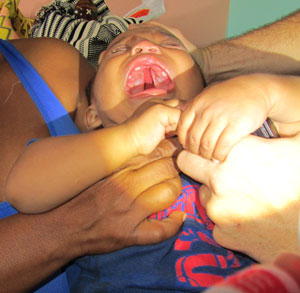 Plastic Surgery for Up to 70 Kids
Members of the MGHfC team donate their time and services and pay for their travel. Throughout the year, they also call upon charitable donors in the United States to help cover the cost of related medical supplies, some of which help the Cartagena hospital care for patients long after the U.S. plastic surgery team is gone.
While in Cartagena, over a period of ten days, team members examine as many as 200 children, operating on up to 70 patients per trip while also following-up with past plastic surgery patients. Some children have problems that are so profound that they require several plastic surgery operations spread over a period of years.
Four years ago, the MGHfC team first met one six-year-old boy who had been begging in the streets of Cartagena with his mother. Unable to speak, the boy suffered from a severe cleft lip and palate as well as Treacher-Collins syndrome, a disfiguring condition that involves the development of facial bones and tissue.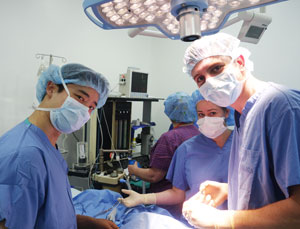 Untold Children in Need
After four operations by Dr. Austen's team over a period of four years, the boy has begun to speak and the local Rotarians are helping his mother raise money to send him to a private school. "The ability to bring the expertise that we have at the MassGeneral Hospital for Children to children who don't have access to this kind of care is a remarkable gift," Dr. Austen says.
And having experienced the transformative potential of such plastic surgery missions, Dr. Austen is determined to expand their reach. Officials in Colombia have asked him to field other teams and the Mass General surgeon knows there are untold children who he and his colleagues never see. "We could easily have a whole trip for hand deformities," Dr. Austen says, "or one just for children who have been burned."
But the team's existing trips depend upon the generosity of donors. Charitable giving will also determine whether more MGHfC volunteers can make additional trips to change the lives of children who might otherwise receive no help at all. "The more endowment we can raise, the more families we can help," Dr. Austen says.
To learn more about how you can help, please contact us.