On April 25, 2015, a devastating 7.8-magnitude earthquake struck Nepal – the country's worst in more than 80 years. The death toll has surpassed 7,500, more than 14,500 people have been injured and thousands more are without homes. The Nepal earthquake is a major catastrophe to the Nepalese people, as well as the country's infrastructure as a whole.
Despite the nearly 8,000 mile gap between Boston and Nepal, the earthquake has been felt here at the MGH, both personally and professionally. Two MGH physicians, Renee Salas, MD, and Lara Phillips, MD, are already in Nepal helping to care for the injured and a larger disaster-response team, organized by the MGH Center for Global Health, arrived on Sunday, May 3, 2015.
Drs. Salas and Phillips, in the MGH Wilderness Medicine Fellowship in the Department of Emergency Medicine, were working in Nepal at the time of the earthquake. They are both safe and have been working with Nepalese colleagues to provide lifesaving emergency care in rural areas hard hit by the Nepal earthquake.
"When enormous tragedies such as this strike, we as a global medical community are impacted regardless of the physical distance between us and the affected area," says Hilarie Cranmer, MD, MPH, director of Global Disaster Response in the MGH Center for Global Health. "Our thoughts and prayers are with the victims, families and our colleagues who are valiantly working to assist in relief efforts."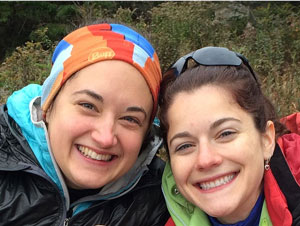 Sending Nepal Earthquake Volunteers
Dr. Cranmer adds, "Additionally, many within the MGH community are eager to help. We have just received a request for specifically skilled staff from International Medical Corps (IMC), with whom we have worked with in the past following Typhoon Haiyan in the Philippines and the Ebola Response in West Africa."
In response to this request, a team of seven Mass General physicians and nurses deployed to Nepal late Friday night.  They arrived Sunday and have joined their IMC counterparts.  Led by Miriam Aschkenasy, MD, deputy director, Global Disaster Response at the MGH Center for Global Health, the other team members are: Bijay Acharya, MD, Grace Deveney, RN, Annekathryn Goodman, MD, Kevin Murphy, RN, Jacquelyn Nally, RN, and Sheila Preece, NP. Dr. Salas and Dr. Phillips will join the team in Kathmandu. Along with another U.S. team, they have split into two groups to serve more isolated areas. More Mass General staff members may be deployed in the future.
Supportive Donations Needed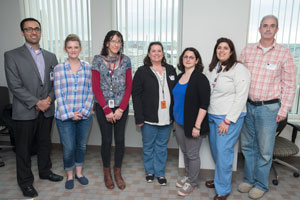 Donations are immediately needed to support this mission. "The worst thing that you can do in a situation like this is to take the limited supplies that are needed for survivors," Dr. Aschkenasy says. "When Mass General sends a team, we come prepared and well equipped with supplies, tents, medications and food. We do not want to be a burden on local resources."
Ongoing funding support is also crucial to the Center for Global Health's commitment to mounting professional responses to such disasters. Nurses and doctors need equipment, medications, telecommunications and training to be ready to serve our global community at a moment's notice. Philanthropy plays an important role in meeting that need. Donations can be made through the MGH Emergency Response Fund, managed by the MGH Development Office and can be made online with a credit card. Donations will support relief efforts in Nepal.
For additional updates on the situation in Nepal, please visit the Center for Global Health's website.
This article first appeared in MGH Hotline.