Just days after Jimmy Doan's family celebrated that his sister My was six years cancer free, his sister Lynne found out that she too had breast cancer.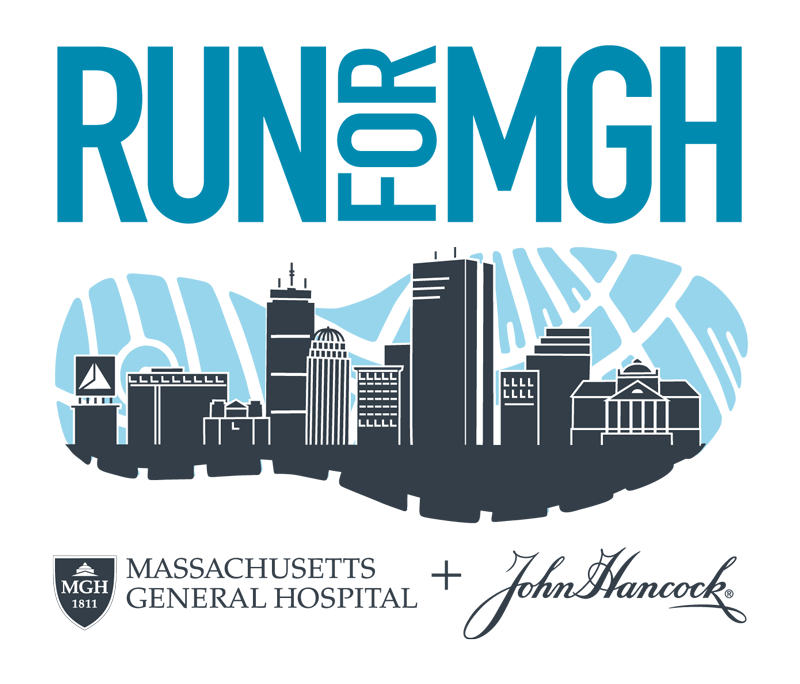 Running has helped Jimmy transform his initial anger and sadness into a greater purpose. "Running has developed into a passion, a way to give back to Mass General, where Lynne is receiving her care," says Jimmy, who will run the Boston Marathon for the first time this year on the Massachusetts General Hospital Pediatric Cancer Marathon Team.
Jimmy's parents emigrated from Vietnam after the war, bringing Lynne and his oldest sister, Van. The youngest of five children and the only boy, he and two other sisters were born in Worcester, Massachusetts, where he grew up and attended the College of the Holy Cross.
He had run in high school, but didn't start again until he moved to Cambridge four years ago, after finishing grad school. "Living along the Charles River, how could I not run," he quips.
There For His Sister
Jimmy, a student life administrator at Massachusetts Institute of Technology, has been able to accompany Lynne on all her medical appointments. During a long day filled with pre-treatment testing, they discovered the outdoor Healing Garden on the 8th floor of the Yawkey building. It was a moment of closeness he'll never forget.
"We talked about life and what was to come," he recalls. He describes Lynne as always on the go, the mother of two young children, ages 6 and 4. She's a planner, who would otherwise have planned her days for the next five years, he says. "But on this day she realized that she would have to take life day by day," he says. "It set the tone for how she would attack the cancer."
How he could help attack cancer became clear after a conversation with Lynne's oncologist, Amy Comander, MD, last fall at a treatment appointment. He had just run the Cape Cod Marathon, and Dr. Comander mentioned that she had run the Boston Marathon on the Pediatric Cancer team two years before.
Boston Marathon Has Meaning
"I turn 30 this year, which I thought would be a good time to run Boston," he says. "But I also wanted it to have meaning. We lost a cousin to cancer who was only 4 years old. Running so children can get the same fantastic care as Lynne did is a cause with great personal meaning."
Much good has been happening in his life. He and his partner got married in January. They both are training for marathons so there are no disagreements about going out on Friday nights. "We stay in to rest up for long Saturday training runs," he says. "Life changes when you're training."
Jimmy has also taken on additional responsibilities at MIT, working with students who are struggling with their own illnesses or home problems. "Not everyone is as lucky as I am to have a family to go through experiences together," he says. "My role is to create that community for students."
A World Without Cancer
He and his family recently celebrated Vietnamese Lunar New Year, a time to express gratitude and good intentions. Lynne has finished her chemotherapy and radiation treatments and they are hopeful. And right around April 17, Boston Marathon day, his sister My is due to have her first baby.
"I'm feeling particularly grateful," Jimmy says. "I want to do my part to further cancer research and contribute toward a world without cancer."
Please consider supporting Jimmy and other Boston Marathon runners raising money for Mass General.
John Hancock and Mass General Celebrate 20 Years of Marathon Partnership
This year marks the 20th anniversary of John Hancock's partnership with the Mass General Marathon Program. John Hancock provides Mass General runners with bib numbers for the race.
Since it was formed in 1998, Mass General's Pediatric Oncology Team has raised more than $12 million to support research and child life activities for children with cancer. In 2014, John Hancock worked with the Boston Athletic Association to award the hospital additional bib numbers to create the Emergency Response Team. That effort acknowledged the lifesaving response of hospital personnel following the Boston Marathon bombing in 2013. Since then, that team has raised more than $1 million for the hospital's emergency preparedness and disaster training.
In addition to these teams, runners who obtained their own bib numbers for the Boston Marathon will run for the Miles for Mass General program, which raises funds for hospital programs that are close to their hearts. Programs being represented by 2017 runners include Botswana Oncology Global Outreach, Caring for a Cure, Cystic Fibrosis, Down Syndrome and the Lurie Center for Autism.
To learn more about the Mass General Boston Marathon Program, please visit our website.