COVID-19 precipitated the need for physical distancing in our communities, across the nation and around the world. Families are staying home and spending a lot of time with their children. Michael Flaherty, DO, a pediatric critical care physician in the MassGeneral Hospital for Children Pediatric Intensive Care Unit and director of the Massachusetts General Hospital Trauma and Injury Prevention and Outreach Program, and Toby Raybould, MS, manager for the Trauma Injury Prevention and Outreach Program share helpful tips with parents on how to keep their children safe at home.
Out of Reach of Children
Make sure that dangerous things are out of reach of small children. These include: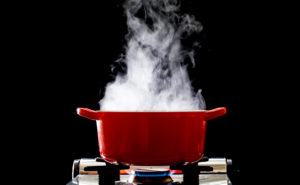 Matches
Hot drinks
Small items that could be eaten
Cleaning supplies
Medicines
Knives and other tools
Any plants that could be poisonous to eat
Outlets or electrical wires
Guards and Gates
If you have children 6 and under, make sure you have window guards in your windows.
Keep all furniture, especially those items that children can climb on, away from windows. Lock all unopened doors and windows.
Open windows from the top down, if you can. If you must open windows from the bottom, buy window-stops that will limit the opening to less than 4 inches. These are available at hardware stores.
Don't store toys next to windows.
Make sure your gates at the top and bottom of stairs are secure.
Make sure you have child safety latches on cabinets that contain dangerous things for children (alcohol, cleaning supplies).
Make sure furniture that your child could climb (dressers, book shelves) are secured to the wall.
Useful Resources
The Massachusetts Department of Public Health has a comprehensive home safety checklist.
The MA Poison Control Center can be reached at 1-800-222-1222.
It can be overwhelming to be home with small children and trying to work. If you feel overwhelmed, please reach out to the Massachusetts Parent Stress Line at 1-800-632-8188. This is available 24/7, is anonymous and confidential and available in many languages.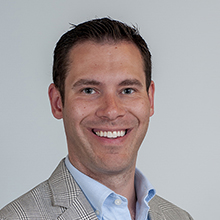 Michael Flaherty, DO,
is a pediatric critical care physician in the pediatric intensive care unit at
MassGeneral Hospital for Children.
He helps lead the Mass General Trauma and Injury Prevention Outreach Program, where he is actively involved in research in pediatric trauma and injury prevention including adolescent motor vehicle crashes, window falls and recreational injuries in children. His clinical interests include the care of critically ill children in all capacities, as well as specifically in the medical treatment of pediatric trauma victims and the treatment of severe refractory asthma.