Chris DiGiovanni, MD, chief of the Foot and Ankle Services at Massachusetts General Hospital and Newton Wellesley Hospital, shares his vision for the field.
What inspired you to specialize in foot and ankle?
The opportunity to do what I believed would have the greatest impact on patients over the course of my career. As a medical student and resident, I saw tremendous potential for patient improvement in this field. Twenty-five years ago, the subspecialty of orthopaedic foot and ankle surgery was almost non-existent.
Chronic pain in the foot or ankle affects nearly 14% of adults over 65 at any given time, and ultimately some disorder of the foot or ankle ends up affecting nearly all of us.
I remember telling my parents that I had decided to become a foot and ankle specialist. They asked me, 'Why would anybody want to do that?' We all laugh about it now because within a few years after that every person in my immediate family had a foot or ankle problem that I needed to solve.
Today, foot and ankle is one of the fastest growing fields in orthopaedics. Following decades of neglect, it is now recognized as an indispensable musculoskeletal specialty that has already quite positively improved the well-being of countless patients—with extraordinary opportunities for innovation that promise to continue advancing musculoskeletal health.
Why is foot and ankle such a growing field?
Many factors drive this demand. They include the ever-expanding societal expectation to enjoy life with a physiology that "acts" much younger than our chronological age; an ongoing desire for specialized excellence in athletics; persistent motor vehicle trauma in cars that have airbags designed to protect vital structures but neither the foot nor ankle; the rising co-morbidities of diabetes, obesity and neuropathy; and of course, just the natural wear and tear and arthritic process in our aging population.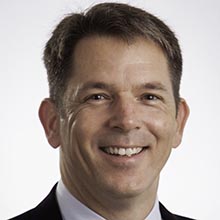 The foot and ankle is the only structure in our body that has to support all of our weight—and it isn't that big of a complex to begin with. As Da Vinci noted long ago, what a feat of human engineering! We expect a great deal from this anatomy and take most of it for granted…until something goes wrong. Once things stop working well, a foot or ankle problem will thus quickly get our attention. Chronic pain in the foot or ankle affects nearly 14% of adults over 65 at any given time, and ultimately some disorder of the foot or ankle ends up affecting nearly all of us.
Mass General recently opened a new outpatient orthopaedic facility in Waltham, Mass. What are the benefits of your new space?
This facility is the new home of our Foot and Ankle program, and has been carefully designed to meet the immediate needs of every foot or ankle patient. Few models of its kind exist anywhere today. It includes a convenient retail store specializing in medically necessary foot and ankle products and mobility aids; space for casting, 3D printed orthotics, and medical equipment comprised of cutting-edge diagnostic and treatment technology, including a low radiation weight-bearing CT scanner, MRI, digital 3D imaging capability, dynamic ultrasound technology, gait analysis software, and in-office fluoroscopic and arthroscopic capacity.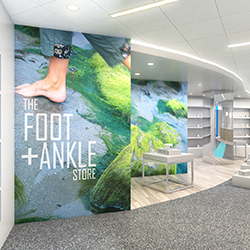 What makes the center most suitable to the foot and ankle patient, however, and what has most helped it achieve excellence, is its staff. We have been fortunate to attract a wonderfully skilled, dedicated, and patient centric group of individuals to run this center and provide care to our patient population. They make the greatest difference by far.
Our most recent endeavor has been the design of an MGH Foot and Ankle Research and Innovation Concept Lab, intended to develop and implement novel translational technologies for numerous foot and ankle maladies for which there is currently no ideal solution.
Together with our new MGH-NWH Foot and Ankle Center, this opportunity would round out what promises to become one of the most comprehensive sites in the United States for foot and ankle care. Once seen to fruition, this model will serve as an international hub for state-of-the-art advancement of foot and ankle patient outcomes, through excellence in clinical care, research, innovation and education in the future.
What type of patients do you see?
The population of patients who seek our care ranges from teenage athletes to retired older adults. Our primary goal is to help people maintain their quality of life and desired level of mobility by maximizing function, preventing injury, and expediting recovery. This "one-stop shop" has been specifically designed to make it easier for all these patients—especially those with limited mobility—to get exactly what they need quickly, affordably, and under appropriate and immediate medical guidance.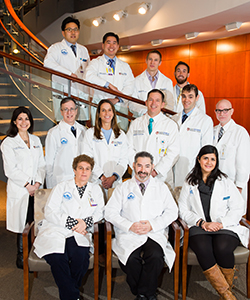 What is your vision for research?
The specialty of foot and ankle represents uncharted territory with exciting, untapped potential for clinical progress in musculoskeletal care. Many surgical procedures in our brethren fields of arthroplasty, sports and hand surgery, for example, have by virtue of time become wonderful for patients but also refined almost to the point of technological automation.
In contrast, a great majority of foot and ankle conditions continue to be managed with a constellation of controversial solutions that still don't approach the success rates achieved by these other fields. Notably, if the foot and ankle complex is not working well for a patient, what can or has been done for the more proximal joints and limb becomes somewhat immaterial.
Everything starts from the ground up. Would you build a new house atop a rotten foundation, or start a renovation on the third floor without first looking below?
Advancing research is the key to developing new approaches that solve these current shortcomings in foot and ankle care—with the goal of reducing pain, preserving function, correcting deformity and enhancing mobility.
Everything starts from the ground up. Would you build a new house atop a rotten foundation, or start a renovation on the third floor without first looking below?
As seen with our related orthopaedic subspecialties, much of this will be accomplished over time through improved surgical technique and implant design. We are therefore focusing on five areas that hold the greatest promise for improving overall patient surgical experience and outcome:
Joint health: Currently, we have a relatively poor understanding of the links between ankle and foot motion—although we know one cannot function well without the other being healthy. We do not yet understand the effect that disease or surgery can have on joint function. In the future, it will be imperative to identify which treatments best balance the resolution of pain from ankle or foot pathology (such as ankle replacement for arthritis or foot fusion for foot arthritis). Our goal is to preserve joint health to a level that maintains both routine and recreational activities of daily living regardless of age.
Cartilage regeneration: In recent years, orthopaedic surgery has seen revolutionary advancements in the ability to heal injuries with regenerative approaches. This includes using stem cells and bone-generating proteins. With the increase in corporate and federal funding in regenerative medicine, stem cell, cartilage, growth factor and other orthobiologic therapies represent new opportunities for tissue repair that remain nascent in their applications to our field.
Patient outcomes: The past 50 years of orthopaedic research has focused on what surgeons perceived to be important for patients. The next 50 years, however, will more appropriately focus on what patients believe is important for their own outcomes. Emphasis on ways to best measure this is likely to revolutionize the quality of care we provide.
Joint replacement: Historically, foot and ankle surgeons have offered patients with debilitating joint problems either fusion or amputation surgery. The years ahead will be marked by new, far more successful methods of rejuvenating or replacing joints—rather than performing a salvage surgery that destroys them.
Minimally invasive surgical techniques: The era of foot and ankle surgery being marked by large open incisions, lengthy hospitalizations and prolonged recoveries will be replaced by minimally invasive small incisions, outpatient surgery and faster recoveries. Many promising technologies are already in process to aid in this evolution.
What's next?
We are launching a major fundraising effort to establish the first-ever research and innovation center in the United States dedicated to the field of foot and ankle surgery.
Our goal is to provide high quality care for foot and ankle patients of all ages by attracting top medical talent, offering state-of-the-art training, advancing discovery, and collaborating with MIT and other nearby scientific partners. Some of these partnerships are already in process, and the support of visionary donors will be essential to establishing and ensuring long-term success.
To support the MGH Foot and Ankle Service, please contact us.