Professional athletes and weekend warriors know that they can count on the Sports Medicine Service at Massachusetts General Hospital for world-class care that is personalized, smart and effective. Through the years, that reputation has been built and nurtured by stalwarts like Arthur Boland, MD, a team doctor who is equally renowned for his mentoring ability and his medical skills.
"We hope to honor Dr. Boland, who helped so many patients and physicians."
Hoping to support and inspire young physicians to follow in Dr. Boland's footsteps, the Sports Medicine Service is seeking philanthropic support to endow a fellowship position named for him. The effort is off to an excellent start, thanks to a $100,000 gift from Scott Collins, a former Harvard football player and Mass General patient.
"We hope to honor Dr. Boland, who helped so many patients and physicians, and to create a way to support the training that is so essential to providing quality care to our patients," says Peter Asnis, MD, chief of the Sports Medicine Service, who himself trained under Dr. Boland.
Beloved Team Doctor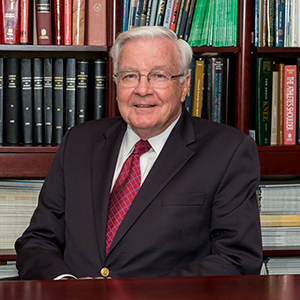 For Dr. Boland, now 81, both learning and athletics have been lifelong endeavors. A native of Lynn, Mass., he was a three-sport athlete in high school. At Cornell University, he captained both the football and track teams. Despite having to cope with nagging injuries during his playing days, he was named Cornell's Athlete of the Year in 1957 and was later inducted into the Cornell Athletic Hall of Fame.
Dr. Boland earned his medical degree from Cornell, served a two-year stint in the U.S. Army and then completed the Harvard-Mass General orthopaedic residency program in 1969. Six years later, he became head team physician for the Harvard Athletic Department and chief of Orthopaedics at the Harvard University Health Service.
At the time, team doctors were a new idea in college sports and Dr. Boland was one of the first to care for athletes during football and hockey games. Because no formal fellowship for sports medicine existed, he sought out mentors in the United States and Europe and traveled to train with them.
On the field, Dr. Boland exhibited the same dedication and determination as a team doctor that he had as a player. His own memories of what it felt like to be injured and out of the game helped him empathize with patients. While caring for them, he tried to mix honesty with optimism. "What I didn't want to do was take away the patient's hope of returning to the game," Dr. Boland recalls.
Honoring Mr. Sports Medicine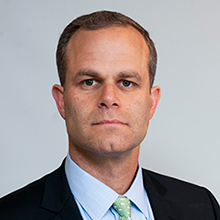 The demand for his skills grew. While serving on the staffs of Mass General and several other Boston-area hospitals, Dr. Boland was an assistant team physician for the New England Patriots and Boston Bruins and a member of the medical staff of the 1984 Olympic Games. In 2001, he received the prestigious "Mr. Sports Medicine" award from the American Orthopaedic Society for Sports Medicine.
Meanwhile, Dr. Boland's knowledge and kindness have continued to inspire the medical fellows and residents who have worked beside him. "He was and continues to be the type of doctor that you think of when you decide to become a doctor," Dr. Asnis says.
"He would carry around his doctor bag and make a house call if needed," he adds. "Patients loved him because he cared so much about them. That is what most of us took away from working with Dr. Boland."
Although Dr. Boland has helped train many of today's leaders in the field of sports medicine, he is modest about the impact of his mentoring. "I learned as much from the fellows and residents as they learned from me," he says.
Dedication to Education
The Mass General Sports Medicine Service is a far different place from the organization that Dr. Boland became part of more than 40 years ago. These days, its physicians and surgeons provide medical services to the New England Patriots, the Boston Red Sox, the Boston Bruins, the New England Revolution, and a host of college and high school teams in the Boston area. Its specialists are nationally recognized for their expertise in treating a full spectrum of sports-related and orthopaedic conditions, and doing so in ways that help patients remain healthy and active.
"He was and continues to be the type of doctor that you think of when you decide to become a doctor."
But the service's dedication to education has not changed. Because of its reputation, its one-year fellowships are pursued by some of the top young physicians in the field.
Although support funding has become increasingly difficult to find, three physicians are accepted into the program each year. Recipients see patients, assist with surgeries, perform research and spend time as team physicians. They also have the opportunity to work side-by-side with some of the sports-medicine experts trained by Dr. Boland, who retired from the service in 2016.
Continuing a Legacy
Scott Collins, a former Harvard linebacker and football team captain, has never forgotten the care he got from Dr. Boland after he severed ligaments in his knee during a 1986 game against the University of Pennsylvania.
Although Mr. Collins, then a senior, was finished playing football, his relationship with the team doctor was just beginning. Dr. Boland performed Mr. Collins' surgeries and helped the ex-player rehabilitate his knee while he was at Harvard Law School.
"He is never too busy for you," says Mr. Collins, who adds that Dr. Boland has a gift for being comforting and friendly while never sugar-coating the medical facts for patients.
"Dr. Boland was one of the central figures in my Harvard athletics experience," says Mr. Collins, whose knees are healthy enough for him to compete in triathlons. "The chance to be involved in an endowment with his name is a way to pay tribute and say 'thank you' to him."
The Sports Medicine Service hopes that others touched by Dr. Boland's care and guidance will also be eager to help preserve his legacy and continue his work.
To make a donation to support the Arthur Boland, MD, Sports Medicine Award, please contact us.