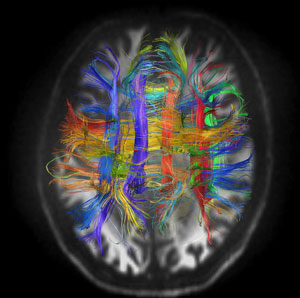 Louise will never forget the day her mother was diagnosed with Alzheimer's disease at Massachusetts General Hospital. Louise knew her mother shouldn't be driving any more, but the older woman had always been a strong, astute businesswoman. "When she was unable to tell time on the clock that is part of the mental status exam, I couldn't believe it was my mother," she says.
That day started a difficult yet transformational 10-year journey of caregiving for her mother,  as she slowly but progressively lost her ability to remember, solve problems and take care of herself. "I had the amazing good fortune of finding outstanding people at Mass General to guide me through it," Louise says. Her mother's doctor, Kenneth Minaker, MD, chief of the MGH Geriatric Medicine Unit, and Barbara Moscowitz, MSW, LICSW, coordinator of geriatric social work, were a constant source of support.
Alzheimer's Disease Challenges
"The challenges of caregiving for a spouse or parent is beyond comprehension to someone who hasn't done it or been close to someone who has," Ms. Moscowitz says. She helps families understand what's going on in their loved one's brain and adapt to their changing reality as the disease advances. Ms. Moscowitz knows these things not only as a social worker specializing in older adults, but also as a long-distance caregiver for her own mother, who by the time she died of Alzheimer's about six years ago didn't even recognize her anymore.
Much of the care provided to Alzheimer's patients and their families is educational support, anticipating and fixing problems that arise, be it the loved one wandering out of the house at night or believing others are stealing from them, reflecting the paranoia that sometimes occurs in later stages.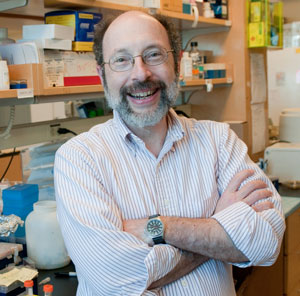 There are four Alzheimer's drugs currently available, but they only subtly slow the disease's destructive march through the brain. Some of the symptoms that arise, such as depression or agitation, can be treated, however. In addition to neurologists, the Mass General care team includes speech and language therapists, geriatric psychiatrists and social workers. And at Mass General, participating in research studies seeking better treatments is another way patients fight the disease.
Providing Education and Support
At first it's hard for people not to take personally the behavioral changes of their loved ones. "Someone with Alzheimer's in the early stages looks the same on the outside," Ms. Moscowitz says. "But inside he or she is virtually disappearing."
While providing continuous care, caregivers must also navigate their own personal and professional lives. "It is an experience that involves learning, crisis management and also grieving for a loved one who is alive yet leaving a shared life," she explains.
"I was able to soothe her to her last breath," says Louise. "I know I enhanced her quality of life, but she also enhanced mine."
Early on, the trouble is remembering things. Everyone loses their keys at times, but most people can figure out how to find them. Someone with Alzheimer's disease can't figure it out and may not even be sure what the keys are for. They may keep asking the same question over and over again, forgetting that they had asked it. Over time, they have increased difficulty taking care of themselves or expressing themselves. By the last stage, they may be unable to speak, recognize people they once knew well and spend most of the time sleeping.
For Louise, the first task was to convince her mother to stop driving. "On how to do that, what kind of services in the home we needed, transitioning to a nursing home years later, and every phase of mom's life for 10 years, Barbara's help was irreplaceable," she says.
Sweet Moments to Cherish
An only child, Louise left her job in Bethesda, Md., to move back to Massachusetts to care for her mother. Though it was difficult at times, says Louise, "we had our sweet moments. I'd put on her favorite music and we danced together. Or we sang old songs like she used to sing to me when I was a child."
One of the key lessons Louise learned from Ms. Moscowitz was to stay with her mother in her world as she went through the stages of decline, instead of trying to pull her back into our world. Her mother would ask why her own mother, deceased for many years, wasn't visiting. Instead of reminding her that her mother was dead, Louise would respond, "Oh she lives so far away and can't come now, but she called and wanted me to tell you that you were her prettiest and smartest." Her mother would beam
with pleasure.
"I was able to soothe her to her last breath," says Louise. "I know I enhanced her quality of life, but she also enhanced mine."
An estimated 15.5 million spouses and relatives are unpaid caregivers in the United States. Caring for a loved one with Alzheimer's is exhausting and takes courage. But in Ms. Moscowitz's experience, families are transformed in positive ways, like Louise was. They find the capacity to cope in a way that they never knew they could. "But you don't need to do it alone," Louise emphasizes.
Hope for New Treatments
As the baby boomer generation ages, Alzheimer's and other dementias are a looming crisis. About 5 million Americans have Alzheimer's, the most common form of dementia. Providing better treatments is what motivates Mass General physician-scientists like Bradley Hyman, MD, PhD, who is co-director of the MGH Memory Unit and director of the Massachusetts Alzheimer Disease Research Center. "We've been hopeful every day for the last decade that a breakthrough would happen," he says.
With advances in brain imaging tests, Dr. Hyman explains that they can now detect the telltale signs of the disease in the brain—the amyloid protein that forms plaques and the tau protein that twists into tangles. These changes can be seen in brain scans many years before symptoms start.
Mass General has played a major role in understanding the importance of the tau protein. In 2013, Dr. Hyman and his colleagues discovered how tau tangles advance through the brain. And Mass General's Keith Johnson, MD, recently developed a new imaging agent called T807. "It shows the tangles in astonishing detail," Dr. Hyman says. "Now we can try to design a drug trial targeting the tau protein to try to prevent the tangles. This is very exciting, and, though only in the early stages, we hope it may stop progression of the disease."
A Promising Trial
Dozens of ongoing research trials at Mass General are testing various ways to target the amyloid protein. One promising anti-amyloid drug trial intends to find out if memory loss can be slowed or prevented by treating amyloid before someone has symptoms of the disease. This massive, multi-center National Institutes of Health trial is being led by Reisa Sperling, MD, MMSc, director of the Center for Alzheimer's Research and Treatment at Mass General and Brigham and Women's Hospital.
There are now about two dozen genes known to contribute to the risk for Alzheimer's, most of which were discovered at Mass General by Rudolph Tanzi, PhD. Gene therapy is also on the horizon. Mass General is conducting trials using gene therapy for other neurodegenerative diseases, says Dr. Hyman. Though some years off, they are planning to try it for Alzheimer's too.
"Through our research, we want to get to the heart of the problem in the brain," he says. "We hope all the recent discoveries will turn into new therapies that make a difference soon."
Commitment to Research
For many patients and their families, part of the appeal of receiving care at Mass General is the opportunity to participate in clinical trials.
"We are totally committed to research because we feel it is the only way to protect our children," says Celeste Shannon, whose husband, Walt, is a patient of Dr. Hyman's. Both Walt's mother and brother had already died of Alzheimer's when Walt was diagnosed by Dr. Hyman 15 years ago. Walt participated in about 11 clinical trials, believing, says his wife, "that it was all worth it if our three children and two grandchildren don't have to go through this."
Walt was upfront about his disease from the start and told everyone his diagnosis. That made things easier, says Celeste. When he wandered from home one day into the back room of a local store and helped himself to a candy bar, store personnel knew to call her. "We laugh a lot together too," she says.
She took him everywhere with her and, until three years ago, they still travelled on cruises. Encouraged by her Mass General care team to take care of herself too, she takes a weekly horseback riding lesson. "It gets my mind off things and I feel like a princess once a week," she says.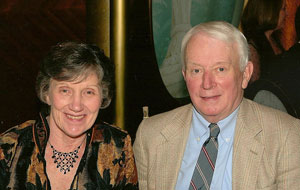 Witnessing Exceptional Heroism
For the past two years, Walt has not been able to walk around on his own. At breakfast he still likes to hold the newspaper, though he can no longer read it. Celeste stays in touch with Dr. Hyman by phone or email now, instead of the twice a year office visits.
Dr. Hyman describes Celeste's calm and compassionate care for her husband as exceptional. "But in my 30 years of experience, all my patients and their families are exceptional, heroic even," he says. "Patients understand that something bad is happening to them, but they are also able to communicate astonishingly clearly their appreciation for their care and sense of being lost without it."
After 50 years of marriage, Celeste and Walt still sleep side by side, with Walt's hospital bed pushed up against their old bed. "He can reach out and hold my hand," she says. He may have lost ability to relate to the world, but one thing hasn't changed. "We still both love each other very much," Celeste says.
To support programs helping families facing Alzheimer's disease, please contact us.
To support Alzheimer's disease research at Mass General, please contact us.