Wayne Shreffler, MD, PhD, chief of Pediatric Allergy and Immunology at MassGeneral Hospital for Children and director of the Food Allergy Center at Mass General, shares tips for preparing children with food allergies for going back to school.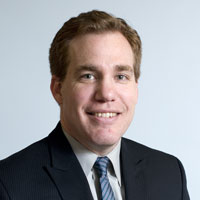 Q: What are the most common food allergies in elementary-school-age children?
Dr. Shreffler: About 5 to 8 percent of children have food allergies. Peanut, tree nuts (like cashews, pistachios, walnuts and pecans), egg, milk, wheat, soy, fish and shellfish are regarded as the most common. Sesame is also fairly common. But beware of over-diagnosis based on a blood test. It's always a good idea to follow-up with a food allergist to verify suspected allergies.
Q: What do I need to do to prepare my elementary-school-age child with a food allergy for going back to school?
Dr. Shreffler: You should talk to your child about the importance of not sharing food and speaking up when they think they've eaten something they shouldn't have and when they suspect they are having a reaction. And prior to or when school starts, you should meet with the school nurse and, ideally, the teacher or administrator, to discuss the provisions they have in place. Remember to discuss how they manage meals and snacks and where the epinephrine — the crucial injection that must be given for a serious allergy attack — will be kept. Any child with a food allergy should have an action plan filed at school, which outlines what needs to be done if a severe reaction occurs.
Massachusetts has good policies in place. I recommend a handbook (www.allergyhome.org/handbook/) created by my colleague, Mike Pistiner, MD, a local private practice allergist. The Food Allergy Research & Education organization also has helpful information at foodallergy.org.
Q: What do I tell my child about accepting snacks from friends?
Dr. Shreffler: I would encourage a no-food-sharing stance and ask the school to consider doing the same.
Q: What are the warning signs of food allergy reactions?
Dr. Shreffler: The common symptoms include hives, itching, redness of the skin, upper and/or lower respiratory symptoms (stuffiness, running, sneezing, cough, hoarseness, wheezing, chest tightness) and gastrointestinal symptoms (pain, vomiting, diarrhea). More rarely, there may be signs of decreased blood pressure such as drowsiness, confusion or passing out. They occur shortly – most within minutes, sometimes a few hours – after eating the food, so context matters, but they may be any combination of these symptoms. It is not necessary to have skin symptoms for it to be an allergic reaction. Respiratory and/or signs of a drop in blood pressure are extremely serious and must be treated promptly with epinephrine.
Q: What about older kids, is there anything I need to watch out for in my middle-schooler?
Dr. Shreffler: Older kids are more self-aware and can become anxious about their food allergies. Some concern and appropriately-focused fears are normal. Others are over-generalized. Talking to a specialist can be helpful. Nancy Rotter, PhD, a pediatric psychologist in the Food Allergy Center at Mass General, treats children affected by medical illness and specializes in understanding the challenges children with allergies face. Parents can emphasize to their older children, that asking about ingredients at restaurants, reading labels and having an action plan at school will help keep them safe. You can reassure them that children and teens rarely die from a food allergy reaction.
Q: What is Mass General doing to learn more about food allergies?
Dr. Shreffler: MassGeneral Hospital for Children is involved in research studying factors that could contribute to children developing food allergies and several National Institutes of Health and industry-funded trials of immunotherapy for children with peanut allergies. We're planning a trial on older adolescents and adults with milk allergy as well. Philanthropy often helps us pilot research and gather preliminary data that we then leverage to secure federal grants that will test our theories and help us learn more about children and food allergies.
To make a donation to support research or food allergy care at Mass General, visit www.massgeneral.org/children/give/food-allergy-center.aspx. To learn more about Mass General's food allergy services, visit www.massgeneral.org/children/services/treatmentprograms.aspx?id=1608.