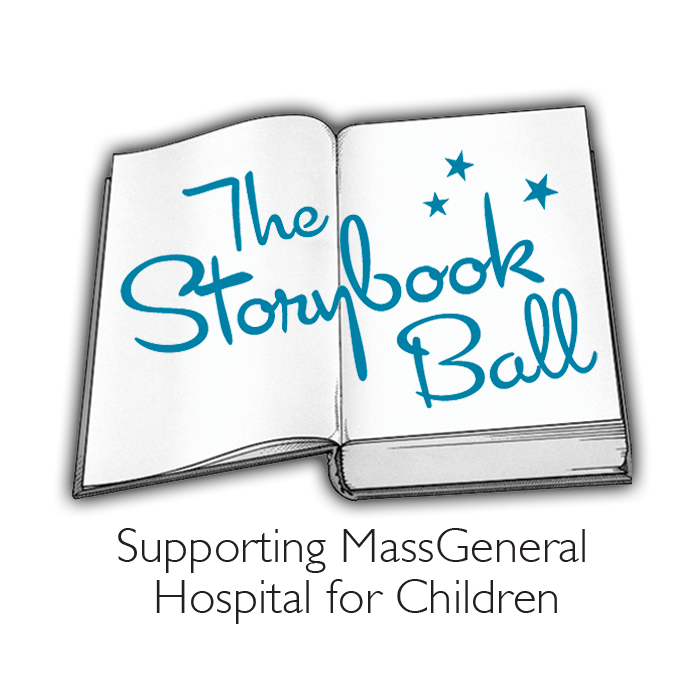 2015 Storybook Ball

Supporting Pediatric Health

On October 17, 2015, the Storybook Ball celebrated its 16th year of supporting pediatric health at MassGeneral Hospital for Children (MGHfC).

The Storybook Ball was held at The Castle at 130 Columbus Avenue, and focused on pediatric brain disorders and brain surgery. For children, these include neurodevelopmental disorders (autism, ADHD, Down syndrome), epilepsy, concussion, traumatic brain injury, or mood and anxiety disorders. The annual fundraiser for MassGeneral Hospital for Children (MGHfC) raised $1.6 million to support research initiatives and patient care programs. Since its inception, the event has raised more than $23 million for MGHfC. As an international leader in groundbreaking research and clinical care, Massachusetts General Hospital and MGHfC are working to greatly advance our understanding and treatment of conditions that affect the developing brain. Learn more about the brain-focused clinical programs and research initiatives at MGHfC.
---
Highlights from the 2015 Storybook Ball
Each year, the Storybook Ball profiles a patient and family who have received care at MGHfC. Last year's Storybook Ball focused on MGHfC's efforts to enhance pediatric community and global health. Relive the 2015 Storybook Ball by watching the videos below, which profiles a young man who today lives life fully thanks to MGHfC. A slideshow of the evening's festivities is also located below.
Read more about the 2015 Storybook Ball.
---
Storybook Ball Over the Years
Proceeds from Storybook Ball over the past decade have allowed MassGeneral Hospital for Children to provide extraordinary care to our youngest patients and their families; to recruit and support the best physicians, surgeons and researchers; and to speed the development of new technologies and cutting-edge research that can transform clinical approaches locally and globally.
The past generosity of Storybook Ball supporters has helped establish new programs and facilities, such as the Coordinated Care Clinic and the state-of-the-art Francis H. Burr Proton Beam Therapy Center, enhancing our ability to serve children with complex physical and emotional needs. Like most healthcare organizations across the country and within Boston, however, Massachusetts General Hospital is not immune to external challenges. In the face of economic adversity, MGHfC is preparing to pursue its mission of caring for those who need our care most by renewing our commitment to the wide range of existing pediatric programs for which this hospital is renowned.

2014: Charlie and the Chocolate Factory at the Castle The 15th Anniversary Storybook Ball raised more than $1.8 million to support MassGeneral Hospital for Children's efforts to enhance family-centered care, as well as pediatric community and global health initiatives. The funds are providing critical support to advance MGHfC research efforts, too.

2013: Harold and the Purple Crayon at the Museum of Fine Arts To mark the opening of the new MGHfC Pediatric Emergency Department, this past year's event highlighted Pediatric Emergency Services and Trauma. This focus took on a new meaning in the wake of the Boston Marathon bombings. The evening commemorated the extraordinary care teams and victims of this horrific tragedy. The funds raised supported various initiatives at MGHfC, including increasing Child Life hours in the Pediatric Emergency Department.

2012: Sound of Music at the Museum of Fine Arts The 2012 event highlighted the importance of the MGHfC Nutrition Programs. Registered dietitians and culinary professionals offer both inpatient and outpatient nutrition counseling and educational services to our patients. In addition, the Food Allergy Center at MGHfC provides clinical care and patient education and conducts research for children with food allergies. The evening also spotlighted the Art and Music Therapy Programs, which bring comfort and hope to our youngest patients and their families when facing a difficult diagnosis or extended hospital stay.
---
Support the Storybook Ball
MassGeneral Hospital for Children, the oldest provider of pediatric services in Boston, has offered comprehensive, compassionate care to children since 1821. This is a tradition that every physician, nurse and staff member at MGHfC is committed to keeping—and expanding—into the 21st century and beyond.
If you are unable to become a Sponsor of Storybook Ball, but wish to support the programs and services of MGHfC, please consider making a gift to the Storybook Ball.
Provide comprehensive, compassionate clinical care
Expand support and services for children and families with complex physical and emotional needs.
Advance innovative research
Support new and ongoing investigations while speeding and expanding the most promising current research – and hasten the translation of those innovations into clinical care.
Care in the community
Continue to deliver the strongest possible commitment to underserved children and their families locally and globally.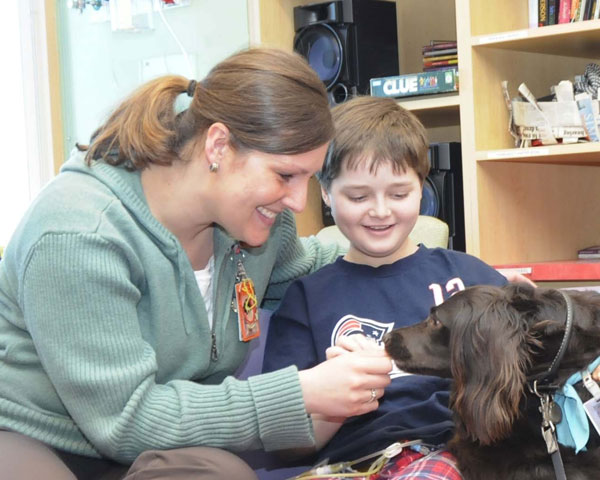 Sasha Field, Child Life Specialist
Support the Storybook Ball and make a lasting impact on pediatric health care.
---
Thank you to our generous 2015 Storybook Ball sponsors!
Diamond
Howard Cohen and Myra Musicant
David Ortiz Children's Fund
SharkNinja
Shelley Hoon and John Keith

Platinum
Alli and Bill Achtmeyer
The Herb Chambers Companies
Lisa and Jim Mooney
Paula J. O'Keeffe
Kerry and Brendan Swords

Gold
Bjorg and Eggert Dagbjartsson
Jean and Christopher Egan
John Hancock Financial
John and Sonia Lingos Family Foundation
Janice Morris and Michael Coggin
Jennifer Nassour and C.J. Brucato
Katherine and Ian O'Keeffe
Anonymous (3)

Sterling
Michelle and Bob Atchinson
Diane and Mark Goldman
Adriana and Tarek Hassan
The New England Patriots
Owens & Minor, Inc.

Bronze
Aetna
Anna/BW Cosentino Charitable Foundation
Blue Cross Blue Shield of Massachusetts
Boston Bruins
Helen and David Clancy
Demarest Lloyd Jr. Foundation
Goldman Sachs & Co.
Rachel and John Hanselman
Beth and Jim Holzman
Seth A. and Beth S. Klarman
Martha and Ronald Kleinman, MD
Monica and Adam Kleinman
Lovett-Woodsum Foundation
Melissa and George Lynch
Charlotte and Gil Minor
Margaret Randle and James McDaniel
Nikki and Harry Nudelman
Melissa Reilly and Timothy Hartshorn


Mason Smith and Gordon Green
Stephanie and Brian Spector
Bridget and Leif Thomsen
Martha and Anthony Vorlicek

Patron
The Boston Foundation
Blake and Tyler Battaglia
Andrea and Erik Brooks
Katherine Chapman and Tom Stemberg
Natalie Chu and Richard Cantwell
Wendy and William Coke
Nicole and Michael Conlon
Kathleen and Matthew Consigli
Jennifer and Mark Dolins
Nisha and Stephen DuBois
Jacqueline and Graig Fantuzzi
Jennifer and Michael Figge
Emily and Scott Golin
Ashley and Bruce Jacobs
Tara and Reid Jordan
J.P. Morgan Private Bank
Sarah and Matthew Lapides
Kristen and Kent Lucken
Debbie Lunder and Alan Ezekowitz, MD
Elinor Lunder
Marietta Lynch
Melissa and Alex Marx
Jodi and Michael Masdea
Sofia Ostrer and Igor Potapov
Patty and Charles Ribakoff
Annie and Alex Sacerdote
Shannon and Michael Sperlinga
Joanna and Nigel Travis
UBS
Lori and E.J. Whelan
Hannah and Tyler Wick
Sarah and Meldon Wolfgang
Wioletta Zywina and Brian Knez

Friend
Colette Phillips
Cindy and Dana Cohen

Physician Leaders
Rachel and Allan Goldstein, MD
Susan Treacy and Joseph Vacanti, MD


In-Kind Sponsors
Akris
Albert Kriemler
Amisfield Winery, New Zealand
Aro Ha Wellness Retreat, New Zealand
AVFX
Belle Isle Seafood
Be Our Guest
Stephanie and Patrice Bergeron
Blank Label
bloomingdale's
Lenny Clarke
Brunello Cucinelli
Daniela Corte
David Ortiz Children's Fund
Dolce and Gabbana
Dorfman Jewelers
Fabergé
Alessio Fasano, MD
Four Seasons Hotel Boston
Fly Beacon
gj nelson + co.
Giorgio Armani
Adriana and Tarek Hassan
Micaela Kanold and Loui Eriksson
Krissy and Chris Kelly
La Segreta, Umbria, Italy
Lamborghini
Beth and Chris Madison
Katrina and Brad Marchand
MAX Ultimate Food
McLaughlin and Company Auctioneers
North River Outfitter
Port Lighting Systems
Prada
Rafanelli Events
Relais & Châteaux
Rue La La
Scoop
Rebecca and Dennis Seidenberg
Serenella
The Third Piece
VINCE.
Winston Flowers
---
Contact Us
Event-Related
Erin Mulvehill
617.643.7350
Email Erin
Supporting MGHfC
Tracie DeGuglielmo
617.643.6779
Email Tracie
Mailing Address
Storybook Ball
125 Nashua Street, Suite 540
Boston, MA 02114