Guests at the 2017 Storybook Ball, held on Oct. 14, 2017, at The Castle, found themselves surrounded by the magic of the evening's featured tale — Beauty and the Beast. The theme brought to life the night's message: just as Beauty and the Beast reminds readers to look beyond the superficial, clinicians at MassGeneral Hospital for Children (MGHfC) look deeper to find answers that will improve the lives of children with food allergies.

The annual event raised more than $2.25 million to support pediatric research initiatives and patient care programs. It showcased the work being done in the MGHfC Food Allergy Center.
Food allergies are increasingly prevalent, affecting up to eight percent of children in the United States alone. Every three minutes, a food allergy reaction sends someone to the emergency department, totaling about 200,000 visits annually.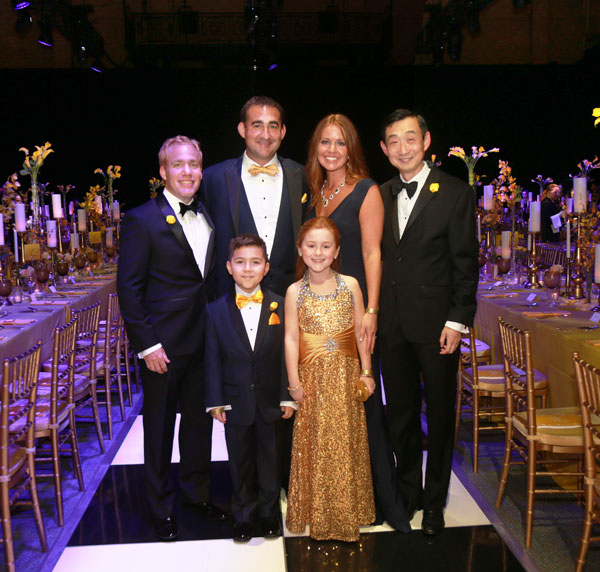 "I like to think of our clinicians as detectives in white coats, because they are looking for clues wherever they can find them," Ronald Kleinman, MD, physician-in-chief of MGHfC, said during his remarks. "They search for the causes to an allergic reaction. They uncover ways that reactions can be prevented. And they dig in to find solutions that will help kids and families manage their food allergies with confidence."
Belle of the Ball
The belle of the ball was 8-year-old Reese Robledo, who lives with multiple life-threatening food allergies including eggs, wheat and chicken. Reese has received care at the MGHfC Food Allergy Center since she was just 6 months old and has participated in 14 food challenges. They have allowed her to add 13 previously restricted foods to her diet. Reese is also participating in a clinical trial, which will help further the knowledge of food allergies, for which there is currently no known cause or cure.
The center also works with the Robledos and other families to help young patients maintain a high quality of life. Reese's parents, Mareesa and Rob, initially considered home schooling her. Instead, with the Food Allergy Center they worked with teachers, nurses and administrators at Reese's school to implement a plan that ensures her safety in the classroom.
"My allergies don't stop me from doing anything," Reese stated proudly in a video that was shown during dinner.
Reaching a Fundraising Milestone
Demi and Tate Isenstadt, Sonja Kelly and Steve Tordone, and Paige and Rick Sutphin co-chaired this year's event. Generous supporters The Demarest Lloyd Jr. Foundation and Brian and Adria Sheth provided matching gifts for all new and increased sponsorships, helping the event reach a fundraising milestone.
The speaking program included Mass General President Peter L. Slavin, MD, who recognized Dr. Kleinman for his ten years of service as chief of MGHfC. Co-chairs Demi Isenstadt, Paige Sutphin, and MGHfC Surgeon-in-Chief Allan Goldstein, MD, shared how their own families have been impacted by food allergies.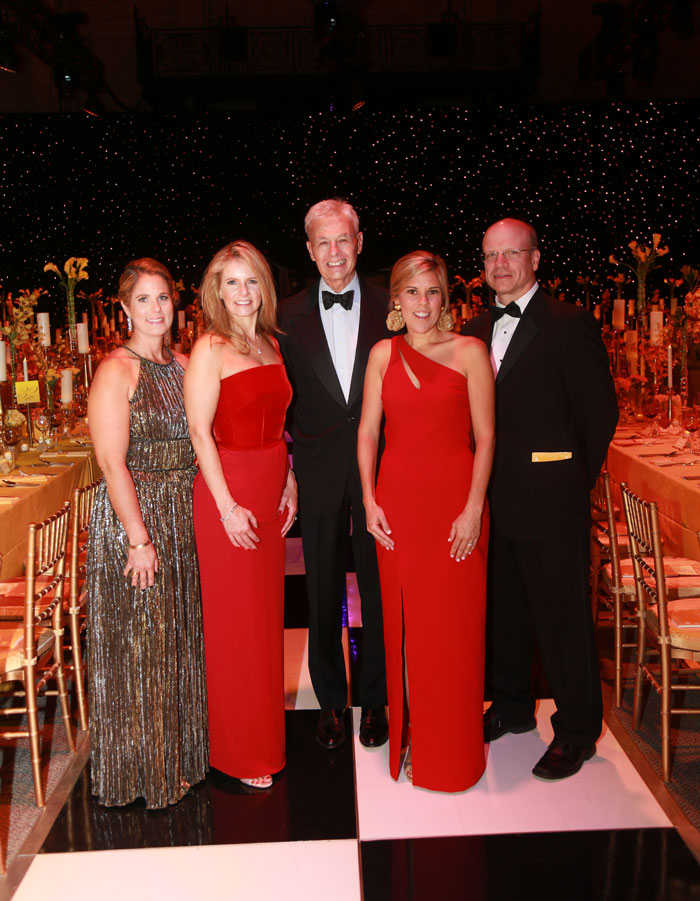 "I am constantly reminded that there is nothing that compares to the love a parent feels for a child," Dr. Goldstein reflected. "It is a universal phenomenon that transcends nationality, culture, religion, or economic status. None of us wants to see a child suffer. At MGHfC we share that same goal."
The Magical Library
Longtime Storybook Ball partner Rafanelli Events transformed The Castle into a magical library with canary yellow tablescapes, an homage to Belle's iconic gown.
Guests played luxury booth games for high-end prizes donated by local supporters and businesses.
There was also a live auction, where guests bid on tickets to see Hamilton on Broadway with private airfare from NetJets; a private dinner for 12 created by Rafanelli Events and the Aquitaine Group; and a trip to Denmark with attendance at a food allergy conference alongside clinicians from the Food Allergy Center.
Proceeds will fund important programs for the hospital's youngest patients and their families.
To learn more about the Storybook Ball or to make a contribution, contact us.