Gerri Dolce was enjoying life in her 70s. She traveled often, and many a night she went dancing with her husband, Jim, at their favorite restaurants in Federal Hill, Rhode Island.
The first signs of PSP can be problems with balance, walking and dry eyes.
Then, around 2016, Gerri began to lose her balance and develop vision and memory problems.
She was eventually diagnosed with progressive supranuclear palsy (PSP), a rare neurodegenerative disease. By the time Massachusetts General Hospital neurologist Anne-Marie Wills, MD, MPH, met Gerri in 2018, her condition had deteriorated dramatically. She had trouble communicating and was using a wheelchair.
In Dr. Wills, the Dolce family found a compassionate caregiver and determined researcher.
Committed to Research
PSP affects brain cells. The first symptoms can be problems with balance, walking and dry eyes. Later, dementia, difficulty swallowing and intense cramping of the hands and feet occur. PSP has no known cause. There is no cure and only a few treatments that, often, are not very effective.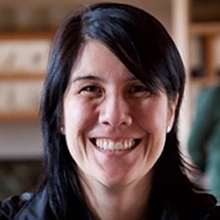 Gerri enrolled in a clinical trial at the Mass General Progressive Supranuclear Palsy (PSP) Clinic, where Dr. Wills is the director. The trial was investigating whether infusions to interfere with tau — a protein in the brain that may be linked to PSP and Alzheimer's disease — could slow the progression of PSP.
Despite the physical toll on her body of making the trip to Mass General for treatments, Gerri bravely continued to travel to Boston, hoping to also help others suffering from PSP. She participated in the study until she was no longer physically able.
Unfortunately, the trial did not find a way to slow disease progression. Gerri continued to face the daily struggles of life with PSP with grace and resolve until her death in 2019.
In 2021, the Dolce family made a gift of $1 million to honor Gerri's memory and to support Dr. Wills' research in PSP. "There are phases and steps toward ultimately having a cure for PSP — and we hope this gift is one of them," says Jim Dolce, Gerri's son.
A Difficult Diagnosis
It's estimated that PSP affects one in 10,000 people — making it 100-fold rarer than Parkinson's disease, which has similar characteristics, says Dr. Wills.
"PSP involves more of the brain than Parkinson's," says Dr. Wills. "It leads to disability and an inability to walk much faster than with Parkinson's. Families will have a loved one who is in a wheelchair or who must stay in bed for many years, which is really hard for both patients and families."
Jeff Dolce, Gerri's son, recalls how his mother slowly gave up pieces of a life she loved. "This disease was brutal, yet my mother never complained and remained positive," says Jeff. With her family and friends' help, Gerri found joy in dressing up for their visits and spending time with them.
In August 2019, at 78, Gerri passed away in Johnston, Rhode Island, in the home she had lived in for 50 years. Her husband, Jim, died about a year later.
Looking back on Gerri's life, Jeff says her close bonds with friends and family are her legacy. Gerri had known many of her friends since her sons were in elementary school. She loved to host dinners and was often in the kitchen listening to music and making her famous manicotti.
Understanding PSP, Step by Step
The rapid loss of mobility associated with PSP can have dangerous consequences. When patients can't move as well, they can fall and fracture their hips and vertebrae or even hit their heads and develop bleeding in the brain.
"I have seen multiple patients who have died this way, despite their families' best efforts to keep them from falling," Dr. Wills says.
To better understand how PSP impacts mobility — and with the backing of the Dolce family's funding — Dr. Wills is launching a study of a digital device to collect data on patients' movements in their homes. Patients will wear sensors that look like smart watches on their leg and torso at designated times. These sensors will measure how unsteady their walk is; how long it takes them to turn; and how easily they can sit down.
"The Dolce family were loving and devoted caregivers, and their gift will improve care for other patients."
Creating a PSP Network
The goal is to create an objective measurement of how PSP reduces mobility. Having such a tool could then be used in other studies to determine whether a drug is effective in slowing PSP, Dr. Wills explains. The idea for an in-home study arose during the COVID-19 pandemic when Dr. Wills realized how much her patients with mobility issues benefited from virtual visits.
Because this study is home-based, it will not require patients to travel long distances to research centers. In addition to tracking patients' mobility over time, it may also reveal more ways to make patients' living space safer, to prevent falls. Dr. Wills has created a network of PSP researchers in the United States who are collaborating on PSP studies, including the digital device.
"The Dolce family were loving and devoted caregivers, and their gift will improve care for other patients," Dr. Wills says.
To make a donation to support Dr. Wills' research on PSP, please contact us.