When it comes to training medical students, Alberto Puig, MD, PhD, believes that the bedside makes the best classroom. As director of the Core Education Faculty Service in the Department of Medicine at Massachusetts General Hospital, Dr. Puig supervises interns and residents in the Department of Medicine. In a parallel role as associate dean of undergraduate medical education at Harvard Medical School, he also oversees the nearly 200 Harvard medical students who rotate through the hospital annually.
Recently, Dr. Puig discussed how digital technology has changed medical education, his first doctor-patient experience, and the importance of prioritizing compassionate care in the digital age.
But we need to remember that, although the digital world moves at the speed of light, the patient doesn't.
How has medical education changed in recent years?
Medical infrastructure has changed dramatically in the last decade or so with the advent of information technology and our medical students have changed along with it. Today, most students are digital natives and grew up as self-directed learners. We no longer need to stand in front of a classroom and lecture.
At Harvard, that means homework now comes before class. For instance, if we are going to study and discuss lung disease, we might start by assigning reading or a video tutorial. Then, when they come to class they apply what they learned to solve problems working in groups based on actual clinical cases.
How has digital technology had an impact?
With the internet and the explosion of information technology, we no longer need to rely solely on memorization; clinical reasoning and asking 'why' has taken center stage over knowing 'what'. If a medical student sees a patient who is experiencing severe joint pain, she or he can easily look up "what are the most common causes of joint pain" on their electronic device of choice. And that allows us to concentrate on developing their clinical reasoning and communication skills — the ability to sit down with patients, ask the right questions, conceptualize the problem and make a diagnosis and treatment plan.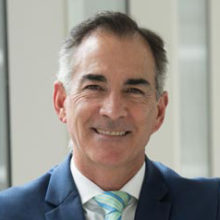 At the same time, technology has created new tasks that cut into our time at the bedside. There is more documentation, more boxes to check. But we need to remember that, although the digital world moves at the speed of light, the patient doesn't. It is imperative that we shift the impetus of education back to the patient.
In light of these new tasks, how do you make that shift?
By starting with the patient. When I went to medical school, we had two years in the classroom before ever setting foot in the clinic. My first real experience as a clinician-in-training came in my third year when I was put alone in a room with a patient with advanced dementia. I had read a lot of books by that point, but no one ever showed me how to approach such a patient. I felt lost.
Our students now spend 20 percent of their first year of medical school in the hospital and in the clinic. That's transformational for their medical education. From day one, they are at the bedside with their instructors communicating with patients, learning how to ask questions, how to listen, how to perform a physical exam and learning about the process of how to make a clinical diagnosis. They learn the importance of compassion, empathy and how to build a doctor-patient relationship.
The impact of training medical students and residents is exponential, but it is also costly.
Being at the bedside early in their education also allows the students to see what disease and illness look like before they take a deep dive into their origins. When it's time to understand the scientific principle of a disease state, they can close their eyes and visualize a patient.
What role does philanthropy play in medical education at Mass General?
The impact of training medical students and residents is exponential, but it is also costly. Increasingly, we also face a tension between service and education. As doctors, our first duty is to our patients, and these days that often means having less time to teach the next generation. Teaching time has to be supported and funded separately. If you think about it, every major medical and research breakthrough in history began with education. If we want to continue Mass General's legacy as a leader in patient care, we need to continue to give education the recognition and support it deserves.
To learn more about how you can support medical education at Mass General, please contact us.