When retired U.S. Army Brig. Gen. Ron Welch looks back on his nearly 40 years of combined military service, he remembers the comradeship he shared with his fellow brothers and sisters in uniform the most. "As a senior leader, it was truly an honor and privilege to lead and serve with the finest men and women in the greatest, most sophisticated, capable and powerful military in the world."
"As senior leaders, many of us have suppressed our own emotions and challenges to take care of others …"
But after his retirement in 2017, Mr. Welch felt deconstructed – no longer able to drive through his trauma, depression, anxiety and post-traumatic stress (PTS) in order to focus on the present.
"As senior leaders, many of us have suppressed our own emotions and challenges to take care of others – that's what good leaders do," he said. "Everything hit me at full force when I retired. I had the time to think about what happened over the past 39 years. There came a point where I needed to focus on my mental resilience in retirement and work on strengthening emotional bonds with my family."
Warning Signs Recognized
Mr. Welch was keen to recognize his own warning signs of post-traumatic stress, depression and anxiety, as he was already involved with care at his local vet center. But it was a news article about Home Base and a visit to Home Base's headquarters in the Charlestown Navy Yard in Boston that changed the trajectory of his mental health care journey.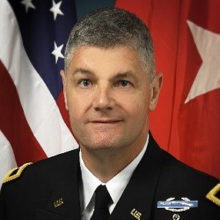 Home Base, a Red Sox Foundation and Massachusetts General Hospital program, is dedicated to healing the invisible wounds for veterans of all eras, service members, military families and families of the fallen through world-class clinical care, wellness, education and research.
In 2019, Mr. Welch became one of the first veterans to participate in Home Base's new four-day Accelerated Clinical Treatment (ACT) Program for post-traumatic stress and trauma.
As a pioneer of intensive treatment program model for PTS, Home Base is the only location around the country offering this four-day intensive clinical program, which distills several months of therapy – over 30 hours – into just four days. Similarly modeled after its two-week Intensive Clinical Program (ICP), veterans don't go through this alone, they go through the program with up to 10 other veterans, which play a role in the program's over 90% completion rate – which is higher than what is seen in standard outpatient programs.
"Home Base's ACT Program was like a rebuilding," Mr. Welch said. "I talked about specific traumas in detail I had never shared before. Prolonged exposure therapy drew out raw, primal emotions; I remembered things I had not recalled in a long time."
For Mr. Welch, prolonged exposure therapy empowered him to revisit his memories repeatedly in a therapeutic manner …
The core of Home Base ACT Program, which is offered to veterans and service members across the country free of charge, with lodging and transportation included – is prolonged exposure (PE). The goal of PE is to reduce post-traumatic anxiety, address unhelpful thoughts that have developed since the traumatic event(s), and regain confidence in one's sense of self. Together, the therapist and patient work to gradually confront memories and situations that are associated with the trauma. For Mr. Welch, PE therapy empowered him to revisit his memories repeatedly in a therapeutic manner so that he could feel more comfortable with the memory and emotionally process his experience.
Home Base Follow-Ups
"PTS is a very treatable condition. We provide evidence-based therapies that are well-established but also individually tailored to meet the needs of those presenting for care. This program is unique in that it compresses several months' worth of treatment into an intensive, 4-day delivery format – or a long weekend," said Elizabeth Goetter, PhD, co-director of Home Base's Outpatient Clinic. "Our main goal is to increase access to care. Many individuals are unable to take long periods of time off work to complete a residential treatment program. Others may not want or be able to commit to weekly therapy for a several month period. Some may simply prefer a highly-focused, streamlined PTS treatment approach. Whatever one's individual motivation might be, our hope is that this provides another, suitable option for people to get the treatment they need."
"Be strong, know that you are not alone, and know where to get help for both you and your family."
Data collected since the ACT Program's launch in 2019 are showing large reductions in PTS symptoms, according to data collected by Home Base and reporters through the Post-traumatic Stress Disorders Checklist, a widely used self-report measure of PTSD symptoms – on average, individuals are experiencing a decrease of 18 points. "Essentially, individuals are entering treatment with scores in the "severe" range and leaving treatment with symptoms in the "mild" range," Dr. Goetter explains. The data also demonstrate reductions in depression and cognitive complaints.
For Mr. Welch, the impact of the ACT program is greater than statistical data – it's changed his life. "The transitions from 'peace to war' and in and out of uniform are extremely difficult for all of us, both families and service members alike. I was hurting pretty bad. I've experienced a lot of loss – in theater and at home. I didn't know how to manage it before coming to Home Base." Mr. Welch also appreciated how Home Base stayed with him when he returned home to Connecticut. Clinicians used monthly calls to provide follow-up care and he had new knowledge to use every day.
Taking Control of Life
Today, Mr. Welch has settled into his "new version" of retirement, though his vigor to lead has not faltered. He is now the vice president for Military Services and Economic Development for the Veterans Rally Point, which is part of Easterseals Capital Region & Eastern CT providing critical free services to veterans and their families. He hosts a weekly peer-to-peer support group for local area veterans impacted by PTS; leads community training on the invisible wounds for first responders; and works to connect other veterans to Home Base.
"Home Base helped me take control of my life and lead a productive life," Mr. Welch said. "It's now my hope that my fellow brothers and sisters currently in uniform and to those that have served, consider Home Base as place to help overcome many of the complex issues they have encountered while serving and experiencing life post-military service. Be strong, know that you are not alone, and know where to get help for both you and your family."
If you or someone you know is interested in learning more about Home Base's ACT Program, please contact Home Base at 617-724-5202 or visit www.homebase.org/connect2care. A member of Home Base's Veteran and Family Outreach Team will respond within 24 hours.
To learn more about how you can support Home Base and its programs, please contact us.
This story first appeared on the Home Base website.