When truck driver Dennis Kaminski woke up from a coma on Dec. 25, 2017, his wife, Eileen, called him her "Christmas miracle." But his recovery from a massive heart attack was still very much in doubt.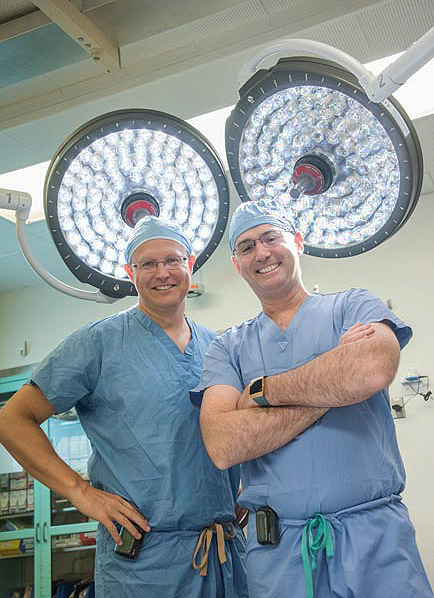 To get the heart transplant he needed, Dennis and his Massachusetts General Hospital care team had to navigate many potential perils. They included his badly weakened body, the failure of other organs and an emergency procedure that involved the carefully choreographed use of an organ infected with a potentially deadly disease.
Heart transplants are no longer rarities. But Dennis' case reflects the immense complexity and uncertainty still involved for many patients, families and caregivers. Donor organs are in short supply and getting on the waiting list for one can involve months of therapy and preparation. And because seemingly routine cases can still take dangerous and unexpected turns, the medical teams involved must be highly skilled, coordinated and creative.
Depth and Breadth of Expertise
The depth and breadth of expertise at the Corrigan Minehan Heart Center – from nurses and physical therapists to cardiologists and surgeons – makes Mass General the place medical centers across New England turn to when a patient's condition is particularly complicated. Mass General clinicians have experience working with and improving the devices that some patients need to keep their badly damaged hearts functioning. They are also deeply involved in developing innovative surgical techniques and new sources for transplantable organs.
Seven million Americans suffer from heart failure, caused when the heart muscle is unable to adequately pump blood. Narrowed arteries and high blood pressure can cause the valves around the heart muscle to stiffen, reducing its effectiveness. Heart failure is the number one reason people over age 65 are admitted to the hospital.
Dennis Kaminski, 59, had his blood pressure under control with medication. The parents of two grown children, he and his wife lived a low-key lifestyle. Besides playing with their pitbull terrier, Coco, Dennis enjoyed fishing and working on his 2006 Chevy Silverado.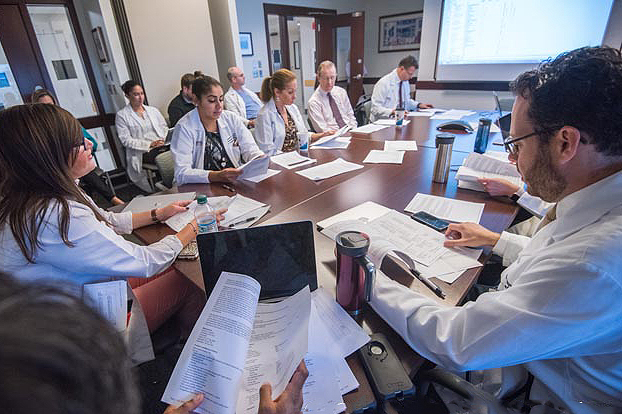 Chest Pain and Cold Sweats
But on his way home to Worcester, Massachusetts, from a delivery a few days before Thanksgiving, 2017, Dennis experienced chest pain and cold sweats. He called his wife and asked her to meet him at the truck terminal. "When I got there," Eileen recalls, "he was stretched out on his back on the floor of the terminal."
After another hospital was unable to stabilize Dennis, he was transferred to Mass General. There, experts from the Corrigan Minehan Heart Center worked quickly to save his life and determine the best path forward.
The heart's two lower chambers, known as ventricles, pump blood through the body and help replenish it with oxygen as it circulates. Both of Dennis' ventricles had failed, making for a very complicated case. At Mass General, he was attached to a pair of high-tech pumping devices designed to help the heart function in such situations, albeit not for the long term.
"I wasn't sure which way it would go," recalls Eileen, Dennis' wife of 38 years.
"He had a kind of heart failure not easily managed by medications alone or durable implantable devices," explains Greg Lewis, MD, medical director of Mass General's Cardiac Transplant Program, who was involved in Dennis' care from the start.
And Dennis' badly damaged heart was not the only problem. Its failure had interrupted the flow of blood to his brain for an undetermined amount of time. While cardiac surgeon Mauricio Villavicencio-Theoduloz, MD, MBA, implanted the mechanical devices needed to repair the vital functions of his heart and lungs, Dennis was placed in an induced coma until his physical condition stabilized. His ability to come out of that coma would depend on how much, if any, neurological damage the heart attack had caused.
After three weeks, Dennis had improved enough that doctors reduced his medication. No one could guarantee that he would wake up, however. "I wasn't sure which way it would go," recalls Eileen, Dennis' wife of 38 years.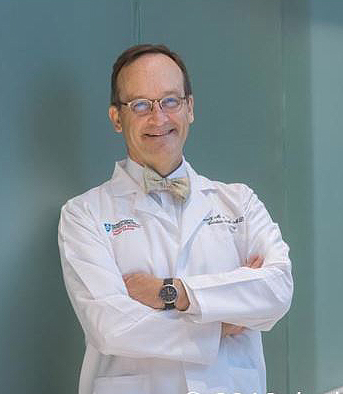 Nurses in the Linda Anne Barlow Cardiac Surgical Intensive Care Unit (CSICU) made a point of talking to Dennis every day. "When his eyes flickered," says Jennifer O'Malley, RN, "we knew he was in there and had a chance."
Rebuilding Wasted Muscles
Dennis woke up on Christmas Day but was far from out of the woods. While neurological damage had been minimal, getting the brain and the body to coordinate took time and effort.
After being comatose for a month, Dennis had to rebuild wasted muscles and prepare mentally and physically for the rigors of a heart transplant. Among other things, he needed to be able to walk on his own again just to get on the waiting list.
The CSICU team had guided dozens of other transplant candidates through the process. "We are caring for more and more patients with this once-fatal condition," says Jean Murray, RN. "That's primarily because we now have the equipment to keep people alive as they wait for an organ donor."
At Mass General, patients awaiting heart transplants are closely monitored, with patients being added to or removed from the active waiting list whenever changes in their condition merit it.
"He went from not being able to move any muscle in his body except his eyes, to sitting, standing and walking."
Waiting List Decisions
Every Friday morning, there is a broader assessment in a Blake Building conference room. There, Dr. Lewis, from the Cardiac Transplant Program, gathers nearly two dozen clinicians to review the status of individual patients in need of new hearts. The group includes cardiologists, surgeons, nurses, physical therapists, dietitians, social workers and psychologists.
As each case is considered, any team member can weigh in. Every aspect of an individual's situation is considered, from other organ function to the caregiver support at home.
During one recent session, the group responded with relief when a social worker reported that she had had an encouraging conversation with a family member and was now confident the patient would have the post-transplant support required. In another case, a nutritionist reported a patient had made significant progress with weight loss.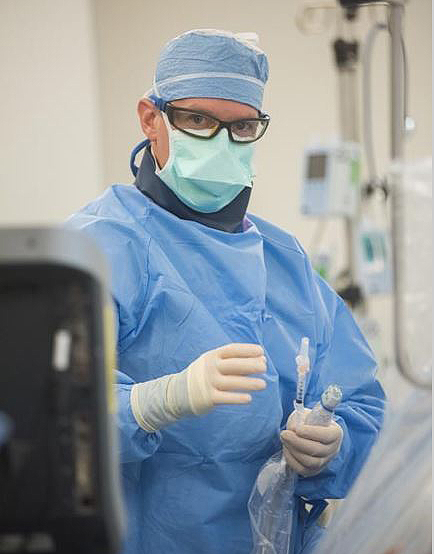 Ideally, patients can go home to wait for a heart. But Dennis' heart failure was advanced. The long-term use of the devices that kept his heart pumping raised the risk of infection and other issues, including the failure of other organs.
Physical Challenges and Stamina
The CSICU nurses were determined to get Dennis onto the transplant list. To keep his spirits up, they gave him grand tours of Mass General, visiting the Ether Dome and the Healing Garden. Inspired by their patient's determination, they built his stamina with a slowly escalating program of physical challenges.
"They told me they wouldn't list me until I could sit up," Dennis recalls. "After that, they told me they wouldn't list me until I could walk a certain distance. Then they told me I had to be able to stand up on my own.
Eager to go home, he adds, "I was careful not to fail any of their tests."
Dennis made great strides. A month after awakening, he was added to the heart transplant waiting list. "He went from not being able to move any muscle in his body except his eyes, to sitting, standing and walking," says Shawn McEntee, RN, who coordinated Dennis' nursing care.
But the wait for a viable organ can be unpredictable and long. According to the United Network for Organ Sharing, approximately 3,885 people in the United States are awaiting heart transplants, but fewer than 3,000 are performed each year, because that's how many organs are available. As the population ages, the number of cases of heart failure is expected to double by 2030.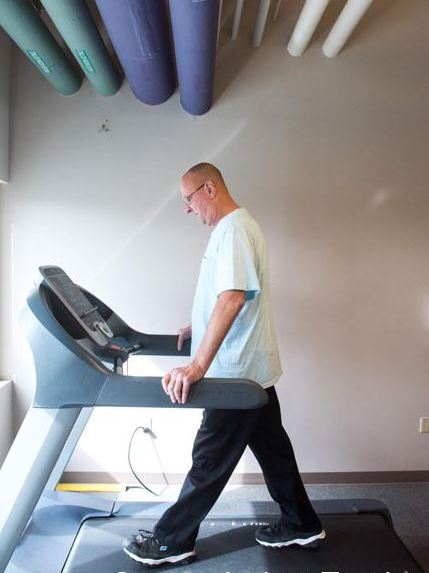 Dennis didn't have much time. Soon after he made the waiting list, his kidneys began to fail. Mass General doctors quickly determined he would also need a new kidney.
Survival Fears and the Wait
Dennis' doctors feared he might not survive the wait for a donor heart. Faced with such urgency, the transplant team decided to pursue a relatively new avenue: replacing Dennis' failing heart and kidneys with donated organs infected with the hepatitis C virus.
Untreated, the virus can cause severe liver conditions such as cirrhosis, liver failure and cancer. A few years ago, transplanting organs infected with it would have been unthinkable. But in 2015, the FDA approved a medication that cures 98 percent of individuals with hepatitis C. That created an opportunity to increase the number of organs available for transplant. These days, the wait for a hepatitis C-infected heart is typically less than two weeks, compared to several months for a non-infected heart.
Thanks to the availability of such organs, Mass General performed more than 40 heart transplants in 2018, up from 20 in 2014. Meanwhile, Mass General has been at the forefront of developing strategies for making wider use of hepatitis C-infected hearts.
Heart Transplant and Hepatitis C
With philanthropic support, Dr. Lewis and Raymond T. Chung, MD, medical director of the Liver Transplant Program, have developed a successful process for treating such heart-transplant patients with medication that fights hepatitis C before the infected organ is transplanted. "With this preemptive treatment approach, the patient experiences the viral infection for less than 10 days," Dr. Lewis says. "When the patient receives the medication after the transplant, the infection often lasts around 10 weeks."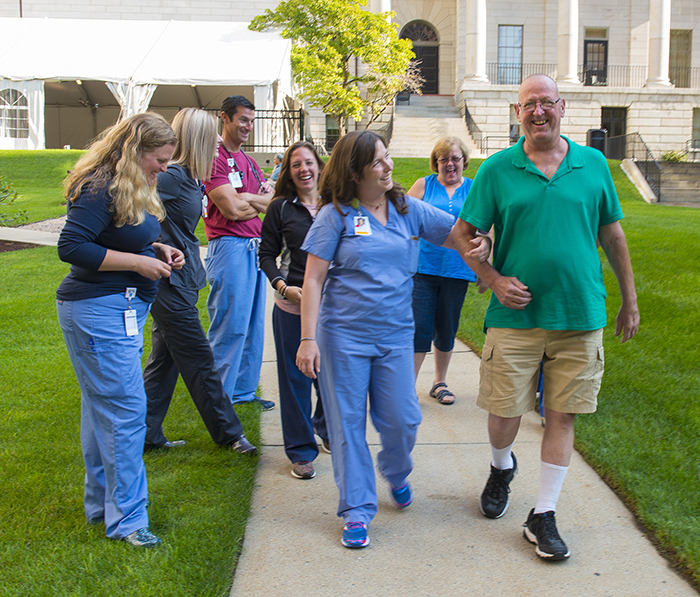 David D'Alessandro, MD, is surgical director of Mass General's Heart Transplantation and Ventricular Assist Devices Unit. When he got a call that a hepatitis C-infected heart was available, he faced a dilemma. Dennis was only listed for a heart transplant. With his failing kidneys, the new heart would still leave him in renal failure, reliant on dialysis until he qualified for a new kidney. But with the donor match for the heart, if Dennis could be listed for a kidney transplant, both organs could be used, giving Dennis the possibility of a full recovery.
Dr. D'Alessandro requested a kidney from their matched donor and, through a sheer stroke of luck, a kidney had not been allocated. "Getting the donation of both the heart and kidney from the same donor at the same time is like hitting a home run with two outs in the ninth inning," he says.
The procedure would be the first-ever dual transplant of a hepatitis C-infected heart and kidney. Because of that, Drs. D'Alessandro and Lewis spent the next 24 hours developing an emergency protocol to present to the hospital board that reviews such proposals for safety and efficacy.
"This is the kind of effort that can only happen at Mass General because we have on our staff the true leaders in every discipline."
Timing and Complexity
After the board approved, medical teams prepared to deploy. A procurement team would delicately remove the organs from the donor and transport them to Mass General. Surgeons, nurses, anesthesiologists and heart-lung machine experts prepared the patient for the operation. Separate teams, specializing in complex heart and kidney transplants, carefully plotted how they would coordinate in the operating room.
"When there is a need for dual transplants, we try to do the transplants sequentially, to reduce the time the patient is under anesthesia," Dr. D'Alessandro says.
Timing is everything in a complex transplant operation. The operation must be underway before the donated organ is in route, as ideally the organ will be beating again within four hours of removal. But the complexity in cases like this, says Dr. D'Alessandro, is less about implanting the new heart and more about removing the damaged heart.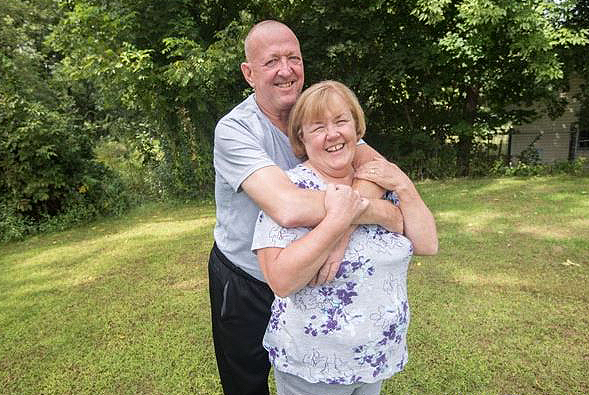 "Mr. Kaminski had had several other operations," Dr. D'Alessandro says. "The pipes that kept his blood circulating are placed underneath the sternum and become densely adherent to the heart and great vessels close to the heart," he says. "Those earlier surgeries created lots of scar tissue that is difficult to cut through, and one false move could dramatically alter the cadence of the procedure."
On the Path to Recovery
Once the heart was in place, the heart transplant team moved out to let the kidney transplant team, led by Tatsuo Kawai, MD, PhD, add the donor kidney. Thanks to careful planning and the surgeons' skill, Dennis' nine-hour operation proceeded smoothly and he was on the path to recovery. Indeed, thanks to the immense dedication of the entire team prior to the transplant, coupled with an innovative approach to expedited transplantation, Dennis headed home just 13 days after his surgery.
"I was determined, but I couldn't have gotten through it without all of them."
"This is the kind of effort that can only happen at Mass General because we have on our staff the true leaders in every discipline," says Thoralf Sundt, III, MD, chief of Cardiac Surgery and co-director of the Corrigan Minehan Heart Center. "Mr. Kaminski's case is an extraordinary example of how those experts come together as a team to provide this level of care to our patients."
Back home in Worcester, Dennis goes fishing, tinkers with his truck and marvels at the fact that he is alive. "I can't believe how many people worked so hard to help me get back on my feet," he says. "I was determined, but I couldn't have gotten through it without all of them."
To learn more about how you can support the Corrigan Minehan Heart Center, please contact us.