*Jerry Rappaport passed away in December 2021, after this story was published.
---
Jerry and Phyllis Rappaport are longtime supporters of Massachusetts General Hospital researchers who study the mysteries of the brain.
"Supporting talented researchers is what we believe in and care about."
For more than 35 years, the Rappaports have used their Rappaport Family Foundation to tackle large public policy and health problems — including Alzheimer's and mental illness. They fund Mass General researchers at important junctures in their careers, providing support that they could not obtain elsewhere.
The funding from the Rappaports comes in the form of scholar awards. In 2020, they expanded their scholar awards program at Mass General to include scholars in neuroimaging and neurosurgery.
Their philanthropic strategy has led to breakthroughs and built upon the knowledge base all scientists use. "Our scholars are making huge inroads. We're so humbled by their work," says Phyllis. "Supporting talented researchers is what we believe in and care about."
The Loss of a Mother to Alzheimer's
Jerry recalls how painful it was to see Alzheimer's erase the memories and personality of his mother, Cora. "I saw my mother disappear," he recalls. "It was terrible to see her body, but not have her there."
After Cora's death in the mid-1980s, Jerry and Phyllis made their first donation to support mental health research. In 1991, they created an endowment at Mass General to support researchers in neuroscience and psychiatry.
The Rappaports increased their philanthropy as they learned more about Mass General.
The Rappaports were also early supporters of Rudolph E. Tanzi, PhD, a leading Alzheimer's researcher at Mass General. In 2004, they co-founded the Cure Alzheimer's Fund, which has supported Alzheimer's research at the hospital for more than 15 years.
As the Rappaports became more involved with Mass General — Phyllis is an honorary director of the President's Council and a member of the Mass General Research Institute Advisory Council — they became more impressed with the talent of its researchers and increased their philanthropy.
2020 Rappaport Scholars
Through the years, the Rappaports have used their endowment fund at Mass General to present one-year awards to 31 researchers working in the neurosciences.
The 2020 awardees are: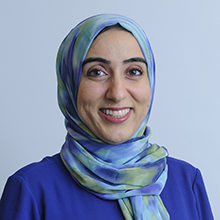 Altaf Saadi, MD, MSc, a neurologist and a Rappaport Research Scholar in Neurology, aims to expand her efforts to address neurological and neuropsychiatric disparities among marginalized populations, particularly immigrant, refugee and asylum-seeker populations.
She plans to adapt existing cognitive psychosocial programs for this population with community health workers. Another area of focus is assessing the socioeconomic, physical and neuropsychiatric health effects of release from U.S. immigration detention centers on individuals who have been released and their families.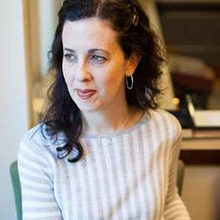 Lara Traeger, PhD, a clinical psychologist and a Rappaport Research Scholar in Psychiatry, plans to advance her research on understanding and treating psychiatric conditions that can co-occur with serious medical illnesses such as cancer or HIV. Her work includes increasing understanding of the link between physical and mental health and expanding ways to promote resilience.
The COVID-19 pandemic made the Rappaports more committed to investing in scientific solutions to mental health challenges and they expanded their yearly endowment award program from two awards to three.
In July 2020, Lucia Isabel Navarro de Lara, PhD, of the Athinoula A. Martinos Center for Biomedical Imaging, was named the first recipient of the third yearly award. The third award will rotate between recipients at the Martinos Center and Department of Neurosurgery.
Spotlight on 2020 Rappaport Scholar
Lucia Isabel Navarro de Lara, PhD, began a career in medical research engineering after her second child, Paloma Castillo Navarro, was born at 26 weeks and received care in a neonatal intensive care unit (NICU). She remembers looking around the NICU in awe of how much technology was needed to give Paloma (which means "dove" in Spanish) a chance at survival.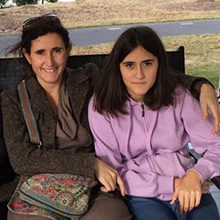 That experience inspired Dr. Navarro de Lara to help people who need medical technology. Today, her daughter is a healthy 19 year old, and Dr. Navarro de Lara's work has brought her from Europe to Mass General's Martinos Center.
She plans to use Rappaport Scholar Award funds to improve technology for studying the brain. Her biomedical engineering research could have an immediate impact on treatment for depression as well as applications for other brain diseases including Alzheimer's and Parkinson's.
Dr. Navarro de Lara is using two technologies simultaneously to study the brain, Transcranial Magnetic Stimulation and Magnetic Resonance Imaging. Through this combined technology, researchers stimulate the brain without causing pain.
She is grateful for the Rappaports' funding, which will help her continue her project, even as COVID-19 has slowed and halted studies. "My wish was to be at the edge of knowledge and to learn more. At Mass General, I have found incredible collaborators who are experts and always willing to help," she explains.
MGH Research Scholars Program, Five-Year Award
The Rappaports also have continued to donate to the MGH Research Scholars program, an annual, competitive, five-year award program wholly funded by philanthropy that advances the work of early- and mid-career researchers. Jerry and Phyllis were early supporters of the MGH Research Scholars program and through the years they have funded five, five-year awards for researchers.
This unique program provides unrestricted support for researchers to advance bold and promising ideas, while leveraging the structure of the Mass General Research Institute, which spans more than 30 clinical specialties and scientific disciplines across the hospital. Researchers are also partnering with international colleagues to care for patients in more than 140 countries.
Since 2011, 65 MGH Research Scholar awards have been philanthropically funded, and, collectively, these researchers have secured an additional $614 million in grant funding, formed 21 start-up companies, published 2,906 scientific papers and given more than 2,124 national and international talks.
2020 MGH Research Scholar Award Supported by the Rappaports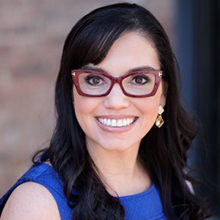 Luana Marques, PhD, Phyllis and Jerome Lyle Rappaport MGH Research Scholar 2020-2025, is a clinical psychologist and director of the Community Psychiatry Program for Research in Implementation and Dissemination of Evidence-based (PRIDE) Treatments at Mass General. Dr. Marques plans to exponentially grow her PRIDE Training Institute with MGH Research Scholar funds.
The institute instructs non-licensed professionals in how to deliver cognitive behavioral therapy skills to disengaged and disconnected urban youth who are not attending school or who have dropped out of school and cannot secure a job.
Addressing the wide gap between the mental health workforce supply and demand, Dr. Marques' program aims to increase access to mental health care by training and coaching.
Advancing Science of the Brain
Jerry and Phyllis's dedicated support of Mass General scientists has made an impact locally and beyond. Their awards have helped researchers grow their careers, and today, past recipients hold prominent leadership roles in medical research and are receiving millions of dollars in funding to advance their work.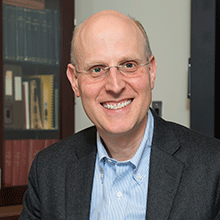 For example, 2005 Rappaport Scholar Jonathan Rosand, MD, a neurologist and researcher, used funding from the Rappaports to hire staff to assist him in establishing an infrastructure for his research in genetics. With this structure in place, he was able to initiate genetic studies independently and be in a much stronger position to apply for federal funds for his research.
He went on to become chief of the Division of Neurocritical Care and Emergency Neurology at Mass General and ultimately co-founded the Henry and Allison McCance Center for Brain Health, the vision for which grew out of the research he started as a Rappaport Scholar.
Brian Bacskai, PhD, a Phyllis and Jerome Lyle Rappaport MGH Research Scholar 2012-2017, is using optical techniques to ask fundamental questions in Alzheimer's disease research.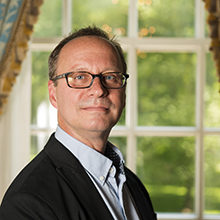 The MGH Research Scholar award helped Dr. Bacskai navigate through a period when funding was extremely competitive, allowing him to build up his lab with exciting projects and talented personnel. He used the funds to support research, offset the high cost of microscopes and mouse models and begin new projects.
Over the five years of support from the award, Dr. Bacskai secured $9.3 million from the National Institutes of Health and $1.5 million from industry-sponsored research. He secured one additional patent; was invited to present at dozens of national and international talks; and established major collaborations within the neurology department.
Each scholar has a story of how the Rappaport Family Foundation's funding helped them, and together they are tackling the big health care problems that face our world.
To learn more how to support researchers at Mass General, please contact us.