The Pathways Consult Service's goal is to help physicians investigate medical unknowns and play a critical role in research.
January 31, 2019
A man arrived at Bicêtre Hospital in Paris with a curious symptom. His mind was lucid, but he could speak only a single word — tan. Doctors cared for and carefully observed "Tan" from 1840 to 1861. After he died, an autopsy revealed a lesion in his brain's left frontal lobe, which his physicians believed was connected to the loss of language. This led to a major advance in neurology, confirming that parts of the brain had specialized functions.
Many discoveries start at the bedside of an unusual patient, when clinicians not only provide care but also ask questions about the medical unknown.
Many discoveries start at the bedside of an unusual patient, when clinicians not only provide care but also ask questions about the medical unknown. That kind of research by physicians is becoming less common, however, at a time of increasing patient loads and a pile up of administrative duties. To spark a revivial and foster scientists on the lookout for medically significant cases, one program is looking to residents who will be on the front lines of care.
Pathways and Clues
The Pathways Consult Service at Massachusetts General Hospital is an elective rotation during a three-year residency program in internal medicine. In a recent case, for instance, a patient arrived via medevac with blue fingers and lungs filled with fluid, and was immediately put on advanced life support. After the patient recovered, he voiced a suspicion that he had a rare reaction to hydrochlorothiazide, a common blood pressure drug that has been safely taken by millions.
Pathways participant C. Lee Cohen, MD, explored this and other possibilities, and enlisted the help of specialists in immunology and pulmonary and vascular biology. Dr. Cohen and her colleagues are working on a case report that considers a possible mechanism of action and could offer clues for better diagnosis and treatment of pulmonary edema.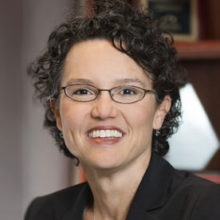 Katrina Armstrong, MD, physician-in-chief at Mass General, helped found the Pathways program and notes that the current system of training doctors divides care of a patient among specialties, which sometimes makes it difficult to spot, treat and research medical anomalies. "A resident may call a kidney doctor, a heart doctor and a lung doctor," she says. But even after all of them see the same patient multiple times, an underlying problem may remain unresolved. "Nobody's really digging down and saying, 'What's at the root of all these problems?'"
Spotlight on the Unknown
Pathways, on the other hand, encourages residents to "shine a spotlight on what we do not know," as Dr. Armstrong put it in a recent article in The New England Journal of Medicine. The program connects medical residents with academic and industry researchers across specialties to help residents make diagnoses, and facilitates the complex logistical arrangements needed to approve research in a clinical setting. Pathways also helps doctors gain access to new and investigational drugs.
The goal is to end up with physicians who not only are good diagnosticians, but also scientists who play a critical role in research. "The ability to think this way is what drove the pediatrician who discovered the Flint water crisis," says Dr. Armstrong. "It's the ability to put things together. It's seeing the world differently because you're asking the right question."
To learn more about how you can support Department of Medicine programs at Mass General, please contact us.
This story first appeared in Proto Magazine.