Emergency physician Renee Salas, MD, MPH, MS, is an eyewitness to the human health impact of climate change. In the Massachusetts General Hospital Emergency Department, she has treated patients suffering from heat stroke, infectious disease and the health effects caused by extreme weather conditions and global climate change.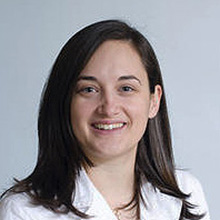 As a physician with the Harvard Global Health Institute, she recently coordinated and wrote the Brief for the United States for the report of 27 international health agencies, The 2018 Report of the Lancet Countdown on Health and Climate Change: Shaping the Health of Nations for Centuries to Come.
The Brief focuses on the impact of climate change on human health in the United States. Dr. Salas notes that, in 2017, the majority of states had temperatures that were much above average or record-high, with heatwaves growing more frequent and lasting longer. Extreme weather conditions are also worsening. She recently discussed the impact on her patients.
Do you treat patients with conditions related to climate change?
Yes, I do – even here in Boston. In fact, emergency medicine is the specialty on the frontline of climate change – in my opinion. If you look at the different ways in which climate change can impact human health, many lead people to the doorstep of an emergency department. For example, the Lancet Countdown report shows that more Americans are being exposed to extreme heat, and heat can cause widespread harm to health.
What kinds of health problems are caused or exacerbated by increased temperatures?
Heatstroke is one of the most dangerous conditions and a true emergency. Heat can also worsen lung, heart and kidney diseases. Certain populations of patients are especially at risk such as pregnant women, the young and old, the chronically ill, those in lower socioeconomic classes, and outdoor workers. I treated a young father for heatstroke after he worked two construction jobs in extreme heat. No one is immune.
Our main message is that climate change is impacting the health of Americans today.
What other conditions are you seeing?
Higher temperatures expand the range and numbers of ticks and mosquitoes causing what we call, "vector-born diseases." The federal Centers for Disease Control and Prevention has data showing a tripling of vector-born diseases. In the Northeast, the increase in tick-borne Lyme disease has been linked to climate change and is projected to continue to increase, as is the number of cases of West Nile virus carried by mosquitoes.
We also see people displaced by extreme weather conditions like hurricanes. After Hurricane Maria, in 2017, I had an elderly patient just off a plane from Puerto Rico – bringing a bag of empty medications. Her home had been destroyed and she had no place to go. Certain characteristics of hurricanes, which are becoming more destructive, are being linked to climate change.
What is the main message of the Countdown report and the Brief you co-authored?
We see this as a public health issue rather than a political issue. Our main message is that climate change is impacting the health of Americans today. Secondly, there is clear action that can and is being taken. The healthcare sector is starting to step forward and lead on this because they recognize that it is impacting the health of their patients.
We need the resources to optimize our action now in this critical period. If not for us, then for the health of our children.
What about renewable energy?
As healthcare providers, our model is "do no harm." So, we have a moral obligation to act on climate change. Our planet is already 1 degree Celsius warmer. Global experts have advocated trying to keep the temperature rise below 1.5 degrees Celsius (2.7 degrees Fahrenheit) by cutting our global carbon emissions in half by 2030.There's action happening at the state and local level, which is encouraging, but not fast enough.
Renewable energy is a key solution. Partners HealthCare, which includes Mass General, gets 80 percent of its electricity from renewable sources, and Partners has committed to try to be "carbon net positive by 2025" for electricity. That means they'd like to produce a surplus of renewable energy that can be fed back into the system for the community to use.
How can philanthropy help?
There are numerous knowledge gaps around climate and health that we still need to research, but there is extremely limited funding available. Research is essential to understand these complex problems so we can best protect everyone, especially those at greatest risk. The diagnosis is clear – climate change is harming health. Thankfully, we have treatments – reducing carbon emissions and generating the evidence to best protect health. However, we need the resources to optimize our action now in this critical period. If not for us, then for the health of our children.
For more information about how you can support research into the health impacts of climate change, please contact us.