A unique scholarship award program at Massachusetts General Hospital is helping advance the understanding and treatment of attention deficit hyperactivity disorder (ADHD) – the most common neurobehavioral disorder in children. The Louis V. Gerstner III Research Scholar Award Program was founded in 2014 to support early-career physician-scientists interested in pursuing new ideas related to this pervasive and often misunderstood disease. Now in its fifth year, the program honors the memory of Louis V. Gerstner III, former president of the Gerstner Family Foundation, and a tireless advocate for education and child welfare, who passed away in 2013.
"The Gerstner Scholars Program recognizes the importance of launching independent investigators in this field."
Over the last two decades, research has led to improvements in the diagnosis and treatment of ADHD, as well as a deeper understanding of the genetic and environmental factors that play a role in its development. In spite of the progress however, children with ADHD are still more likely to incur serious injury and suffer from learning disabilities and mood disorders. They are also at higher risk of developing substance use disorders.
"To make a difference for this patient population, we need a greater understanding of ADHD and the role it plays in related conditions like substance use disorder – and that demands more research," says Amy Yule, MD, one of two inaugural Gerstner Scholars in 2014 and medical director of the Addiction Recovery Management Service (ARMS) at Mass General. "The Gerstner Scholars Program recognizes the importance of launching independent investigators in this field."
The program was established by the Gerstner Family Foundation, a charitable organization founded in 1989 by Louis V. Gerstner, Jr., father of Louis V. Gerstner III, and former CEO and chairman of IBM. The Gerstner Research Scholar Award Program is representative of the foundation's commitment to cultivating the next generation of medical and scientific visionaries.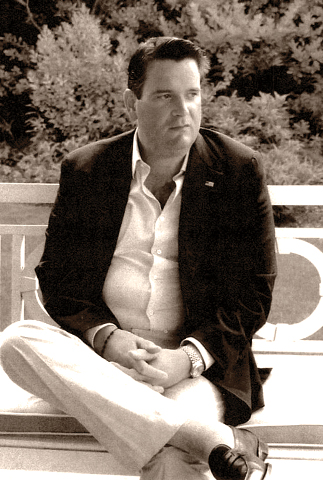 An ADHD Game Changer
In 2014, Dr. Yule and her colleagues at the ARMS clinic noticed an alarming trend. More and more young people were seeking treatment for opioid addiction, and opioid-related overdose deaths were on the rise. In the face of this upsurge, clinic staff started looking for ways to identify at-risk patients before they overdosed. Dr. Yule wondered if ADHD might be a shared link among many of the overdose patients.
"It made sense that ADHD could play a role in overdose risk, but there was little research on the topic," Dr. Yule says. Without published data to consult, she was forced to pursue answers on her own, working nights and weekends to explore the potential connection. For Dr. Yule, the Gerstner Scholar Award was a game changer.
"To be successful with research, you need protected time," Dr. Yule says. "The Gerstner Scholar Award gave me the time I needed and allowed me to concentrate on what I was most passionate about. It got me a seat at the table."
In 2016, Dr. Yule's work on overdose-related risk factors helped her earn a prestigious four-year career development award from the National Institute of Drug Abuse (NIDA).
Launching Research Careers
To date, the Gerstner Research Scholar Award Program has provided critical support for 17 early-career investigators exploring a wide-range of ADHD-related topics including head injuries, emotional regulation and the effect of ADHD on midlife health.
"My time as a Gerstner Scholar gave me the opportunity to pursue a high-risk line of research …"
Randi Schuster, PhD, director of neuropsychology at Mass General's Center for Addiction Medicine, and a 2015 Gerstner Scholar, studies the effects of chronic cannabis use on the adolescent brain.
"Thanks to legalization and commercialization, the barriers to cannabis access are historically low," Dr. Schuster says, "but we only have a limited understanding of its effect on the developing brain — especially for vulnerable subsets, like young people with ADHD."
Earlier this year, Dr. Schuster received the Paul Wender Best Paper Award from the American Society of Clinical Pharmacology for her study on the effect of cannabis abstinence in young adults. She has also earned a competitive early career development award, two scholarship awards from Mass General, and is a co-investigator on an R01 grant from the NIDA. Since the program's creation, the 10 Gerstner Scholars that have completed the two-year award program have generated nearly $20 million in external research funding.
"My time as a Gerstner Scholar gave me the opportunity to pursue a high-risk line of research that turned into the foundation of my scientific program and launched my career," Dr. Schuster says.
To learn more about how you can support research into ADHD and related disorders, please contact us.