To get a sense of how a phenomenon called "population health management" is transforming care delivery at Massachusetts General Hospital, consider a recent emergency involving Elizabeth Bennett of East Boston.
On Sept. 13, 2017, the 88-year-old had difficulty breathing. Mass General emergency room doctors diagnosed a flare-up of her congestive heart failure. After a similar episode a few months earlier, Ms. Bennett had been hospitalized for several days.
"To be in your own home, treated so well and have the consistency in the nursing staff was a huge advantage."
This time, she was able to choose a different option: acute-level care in the comfort of her home via the Mass General Home Hospital Program. The program is one example of Mass General's leadership in the shift to population health management.
Population health encompasses a variety of coordinated activities aimed at optimizing the collective health of a defined community of patients while also enhancing quality of care and lowering costs.
The Home Advantage
In Ms. Bennett's case, the hospital essentially came to her. When she and her daughter got home from the emergency room, a Home Hospital team nurse was waiting to assist with the transition. Within 24 hours, Ms. Bennett was visited by a physician, who continued to support her care team, which included a nurse practitioner and a nurse.
For eight days, the care team visited Ms. Bennett twice daily, carefully monitoring her vital signs and checking lab tests. She had round-the-clock access to the team for questions or concerns. Her home care was expanded to include treatment of a chronic obstructive pulmonary disease flare-up. Overall, her health improved steadily.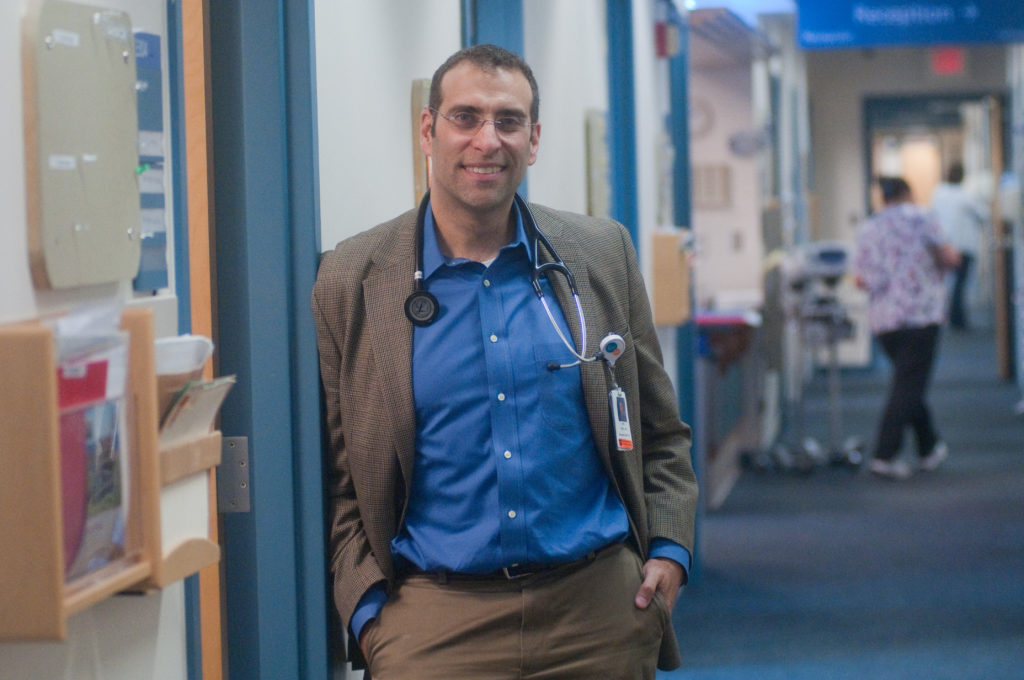 "I can't say enough about the staff from Mass General," Ms. Bennett's daughter (also named Elizabeth) exclaims. "No one likes being in the hospital. To be in your own home, treated so well and have the consistency in the nursing staff was a huge advantage."
Breaking from Tradition
Population health represents a break from tradition. Historically, insurers have paid healthcare providers on a fee-for-service basis. Critics contend this system incentivizes providers to focus on the quantity of care (i.e. delivering more treatments) rather than the quality.
The population health model features alternative payment systems in which providers and insurers agree to a total budget for managing a population of patients. Providers that stay below the target are rewarded with "shared savings" payments. Providers that exceed the target are penalized.
Eric M. Weil, MD, chief medical officer for primary care at the Partners HealthCare Center for Population Health and a primary care doctor at Mass General, says population health encourages providers to be more proactive.
"The good news is that we now have technology like smartphones, electronic health records and the Internet at our disposal."
"Essentially, we're given a population of patients for whom we are responsible. That responsibility transcends the brief time that each patient spends with us during office visits," Dr. Weil explains. "Population health offers strategies to help the clinician deliver all those other components of care that must occur outside the 15-minute slot we get to see the patient in the office."
The Root of the Problem
Timothy G. Ferris, MD, MPH, became CEO of the Massachusetts General Physicians Organization (MGPO) in August 2017. A Mass General internist, he was previously senior vice president for population health management at Partners HealthCare, Mass General and the MGPO.
Dr. Ferris says the industry has long struggled with healthcare costs growing faster than inflation. This reality has wide-ranging implications.
"To the extent that the government is paying for health care — as with Medicare — then as healthcare costs go up, fewer and fewer tax dollars are available for education, the criminal justice system, housing and so on," Dr. Ferris notes. "For employers, it means spending more on healthcare benefits and having less to spend on wages. It also makes American goods and services more expensive than international competitors, and thus less competitive."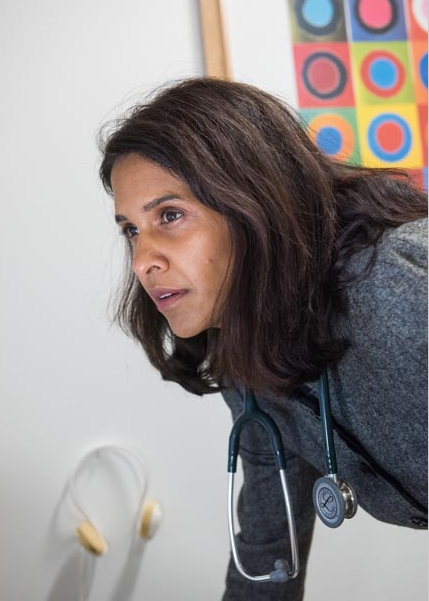 Combine these pressures with the aging of "baby boomers" — along with Affordable Care Act-related regulations focused on cost containment — and it's clear reducing healthcare costs is a critical priority for industry and the country as a whole. Can this goal be achieved without sacrificing quality or access to the latest innovations?
Dr. Ferris answers this question in the affirmative. "The good news is that we now have technology like smartphones, electronic health records and the Internet at our disposal," he says. "All of those provide us with new platforms for delivering health care more efficiently."
A Successful Pilot Program
Mass General rolled out its first population health program in 2006, with funding from the federal Centers for Medicare & Medicaid Services (CMS). The three-year pilot program tested strategies to improve the coordination of Medicare services for patients with multiple medical conditions or at least one severe chronic condition.
The program's premise was that providing more tailored, comprehensive care would help keep such medically complex patients healthier and out of the hospital. Indeed, results showed that emergency department visits dropped 13 percent and hospital admissions fell by 20 percent among enrolled patients. Mass General realized annual net savings of 7 percent in caring for these patients and a return on investment of at least $2.65 for every dollar spent on the program.
In 2009, CMS renewed the project for three years and expanded it to include patients from two other Partners institutions. Today, Partners' Integrated Care Management Program (iCMP) embeds nurse care managers in all of the system's primary care practices to help coordinate care for the 5 percent most medically complex patients, regardless of their insurer.
"People from all over the country and the world come here to learn about the system."
"The iCMP is now considered the standard of care for this type of patient population," Dr. Weil says. "People from all over the country and the world come here to learn about the system."
Dr. Ferris says about 80 percent of Mass General primary care patients and 15 to 20 percent of specialty patients are now covered under the population health model. (The percentage of specialty patients is so much lower because Mass General serves as a tertiary referral center for other hospitals.)
Better Outcomes Through eConsults
Electronic consultations, or eConsults, are another example of how population health is producing benefits. Suppose a primary care physician (PCP) suspects her patient has a condition that requires a specialist's attention. Traditionally, the PCP would make a referral to a specialist, which might mean the patient waits weeks for an appointment. Then the patient would take time away from his usual daily activities for the office visit.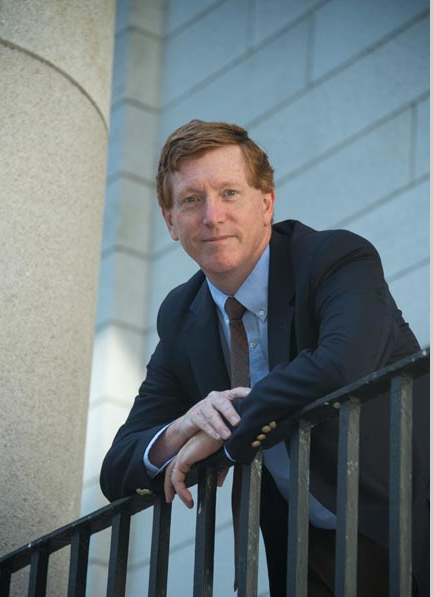 eConsults, which Mass General introduced in December 2013, streamlines this process. The PCP logs in to the system and makes her request via the patient's electronic health record. The appropriate Partners specialist is paid to respond within 48 hours. As a result, the patient receives effective treatment faster and avoids an unnecessary trip to the doctor.
Mass General projects that about 10,300 eConsults will have been completed at the hospital by the end of 2017. According to Sandhya K. Rao, MD, medical director for specialty programs at the Partners Center for Population Health, medical director for quality assurance at the MGPO and a Mass General internist, the results have been quite positive.
"As a PCP, it used to be that if a patient needed the opinion of another doctor, I would make a referral," Dr. Rao says. "Now, because of population health, we're paying specialists to help PCPs like me take better care of our patients. eConsults represent more of a team-based model, and it's helping us avoid a lot of visits over a patient's lifetime."
Managing Core Tasks
Another way Mass General physicians care for patients outside of office visits is through the use of patient registries. The National Institutes of Health defines a registry as "a collection of information about individuals, usually focused around a specific diagnosis or condition." At Mass General, each PCP is matched with a population health coordinator. That coordinator reviews the PCP's registry and manages the core tasks needed to keep each patient healthy.
"We can specify the types of things to look at, such as medications taken, date of most recent visit and disease stage," Dr. Rao says. Based on that information, the population health coordinator can determine, for example, when a diabetic patient is due for a blood sugar test.
"Keeping registries up to date is something that doesn't need to be done by physicians," Dr. Weil adds. "That frees them up to do the more complex things they were trained to do."
"We have enough experience with population health to know the investments we're making are paying off and we're on the right track."
Population Health Transformation
Dr. Ferris is pleased with the progress Mass General has made with population health. There has been ample evidence of cost savings, even with investments the hospital has made in new ways of delivering care.
It's not just about the dollars and cents, though. Daniel M. Horn, MD, associate medical director of the MGPO, estimates that "doing proactive surveillance of our patients with chronic disease and preventive care gaps prevents over 100 cardiovascular events or deaths per year."
Dr. Ferris, meanwhile, points to improvements in hospital admission rates, emergency room visits by medically complex patients, patient satisfaction and other quality measures.
"We have enough experience with population health to know the investments we're making are paying off and we're on the right track," he says. "We haven't solved all the problems we need to by any means, but we have enough demonstrations of truly effective transformation that we're confident it's possible to do this. So we have to keep trying."