In health care, "recovery" has many meanings – it can be a process of moving toward better health, a period of recuperation or a rediscovering of purpose after a devastating loss. For those who struggle with substance use disorders (SUD), recovery can also be an evolution from the spiritual, physical, emotional and psychosocial effects of addictive illnesses.
Watch a video about MGH addiction medicine
In September 2016, in recognition of National Recovery Month, Massachusetts General Hospital will join the federal Substance Abuse and Mental Health Service Administration in their annual efforts to increase awareness and understanding of mental illness and substance use disorders and to celebrate those in recovery.
The 2016 theme – "Join the Voices for Recovery: Our Families, Our Stories, Our Recovery!" – highlights the importance of families, communities and caregivers encouraging others to make a personal connection with the recovery movement.
Mass General Commitment Highlighted
"This Recovery Month, we will pause to highlight the MGH's commitment to addressing substance use disorders through innovative collaborations and treatment approaches," says Dawn Williamson, RN, MSN, advanced practice nurse for addictions consultation in the MGH Emergency Department. "By expanding treatment options and advancing addiction management, the MGH is at the forefront of saving the lives of vulnerable patients across the continuum of care."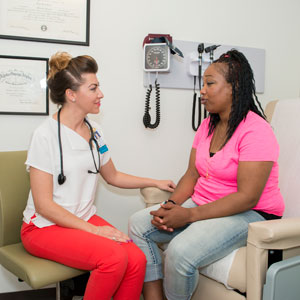 As part of its efforts, the hospital has developed a multifaceted clinical initiative, comprised of an inpatient consult service, a "bridge" clinic for follow-up care, recovery coaches and enhanced SUD care in health centers and primary care practices.
"We are working to shift the perception of addiction as a moral failing to one of understanding that a substance use disorder is a complex illness often rooted in trauma and stress," Chris Shaw, NP, lead of the Addictions Consult Service says. "Equally as important as improving treatment, however, are efforts to understand and prevent substance use behaviors from developing."
Preventing Substance Use Disorders
Prevention is the focus of the MGH's community-based coalitions, led by the MGH Center for Community Health Improvement, who work together to change norms, attitudes and policies that enable teen drug use and put active users at further risk. Mr. Shaw says these groups work to provide a safe and supportive environment by advocating for change in police, school and court policies and practices, community attitudes and norms.
To learn more about how you can support Mass General's Substance Use Disorder Initiative, please contact us.
This story was first published by MGH Hotline.