Today, more adults than children are living with congenital heart disease. A generation ago, these babies may not have survived to adulthood, let alone middle age. Their conditions were often undetected and, in the worst cases, untreatable.
Thanks to better ways to diagnose and treat these diseases, the outlook for babies born with heart defects has dramatically improved. As cardiac specialists, we have been able to shift our focus from simply saving lives to helping adults with congenital heart disease live life to the fullest.
Care Throughout a Lifetime
Mass General is home to one of the nation's first Adult Congenital Heart Disease Programs. It was founded in 1974 by MGH cardiologist Richard Liberthson, MD, who has dedicated his career to improving the odds for patients with congenital heart disease. The program, located in Mass General's Corrigan Minehan Heart Center, currently serves more than 3,000 patients annually and is one of the largest of its kind in the country.
One of the strengths of the program is our ability to provide care throughout the lifetime. As our pediatric colleagues provide care from fetal diagnosis to the teen years, we work closely with our adolescents and young adults as they transition from pediatric to adult services. Education, communication, partnership building and empowerment are our goals for individuals with adult congenital heart disease at any age.
More Than Heart Health
At particularly exciting but challenging times of life, we have created multidisciplinary care teams to support our patients and their families while providing individualized care plans. The Cardiovascular Disease and Pregnancy Service has joined MGH Obstetrics and Cardiology to help women through this exciting time. As so many of our patients' lives are busy with family, work and all the other joys and challenges of life, we have developed a Health and Wellness program to help them focus on enjoying life rather than focusing on their illness.
We work closely with our patients as they transition from pediatric to adult services.
Understanding and addressing your overall sense of wellbeing can go a long way toward managing your disease, and most importantly, your heart health. Research shows physical activity is one of the most important components for improving heart health, so we encourage patients to get moving as well as offer tips on making better food choices and reducing stress.
Communication is another important tool, and using telemedicine, our patients and caregivers can now interact at anytime from the comfort of their own homes. Both patients and providers, as well as family and loved ones, have readily adopted telemedicine into their care plans and it has truly created partnerships and improved the patient experience.
How You Can Help
Philanthropy is the key to advancing understanding of congenital heart disease and training physicians to care for patients with complex needs. To learn more about how you can help support research and education within the Corrigan Minehan Heart Center's Adult Congenital Heart Disease Program, please contact us.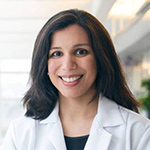 Ami Bhatt, MD
is the director of the
Adult Congenital Heart Disease Program
in the Corrigan Minehan Heart Center at Mass General and Assistant Professor of Medicine at Harvard Medical School. She specializes in lifelong care and empowerment of teens and adults with Congenital Heart Disease, addressing valve problems, heart failure, multidisciplinary surgery, arrhythmia, pregnancy, transition, telemedicine and wellness programs.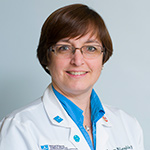 Lauren McLaughlin, RN, has been a cardiac ICU nurse for more than 30 years. She has experience in working as a visiting nurse, in cardiac rehabilitation programs, in the vascular center at Mass General and now in the Adult Congenital Heart Disease Program.