Baby boy Brooks lived just two days shy of two months, but his life is taking on a larger meaning, thanks to his parents, Caitlin and Rich Hill, and their enthusiastic support for the work of David Sweetser, MD, PhD, whose medical detective work led to a surprising discovery about their own family's genes.

From the moment of his birth the morning after Christmas, 2013, Brooks exhibited symptoms that signaled alarm. His cries were weak, his thumbs would not straighten, and he had contractures of his limbs. Alarmed and concerned, the couple turned to the experts at MassGeneral Hospital for Children.
The MGHfC team included Dr. Sweetser, a specialist in rare and undiagnosed diseases. Patients of all ages come to him and his team from around the world seeking answers about strange and unexplained symptoms that have often gone undiagnosed for years. A tenacious and compassionate clinician, Dr. Sweetser sometimes spends years tracking down answers for families like the Hills.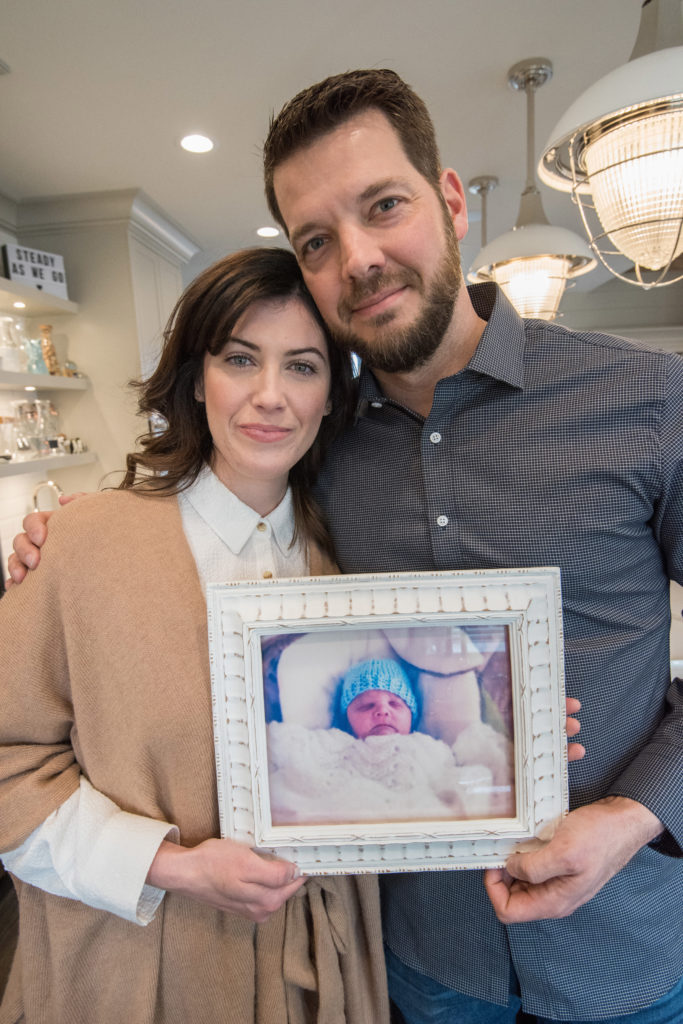 Home Town Roots
Caitlin and Rich grew up in Milton, Massachusetts, where they met in high school and both went on to the University of Michigan. Caitlin graduated with a Bachelor of Science degree in nursing and became an RN. A standout pitcher, Rich was drafted by the Chicago Cubs in 2002, after his junior year, beginning a journey that took him and Caitlin around the country as he pitched for a variety of major and minor league teams.
They married in 2007, eventually moving back to the Boston area where Rich pitched for the Red Sox minor league team. In 2011, their first son, Brice, was born.
In 2013, Caitlin was nearing the end of her second pregnancy and being monitored for a common condition called placenta previa in which the placenta in the uterus is sitting too low. Additional concern about the small size of the child prompted her physician to recommend her labor be induced. On Christmas night, they headed to Mass General. Brooks was born the next morning.
Though thrilled to welcome their second son into the world, Caitlin noticed the baby had a weak cry and thought his thumbs seemed clenched, as if they could not extend properly. Rich saw that Brooks' limbs were not fully straightening out. "Why are his arms like that?" he remembers asking a doctor.
The Beginning of a Partnership
Hours after Brooks was born, Caitlin and Rich went to the hospital nursery to be at the bedside of their son. There, they first encountered Dr. Sweetser, director of the MGHfC Genetics and Metabolism Program and site director of the MGH Undiagnosed Disease Network. As the specialist on call, he was examining Brooks carefully.
The Hills felt they were in good hands. "We just knew that he knew what he was doing," Caitlin recalls.
Recent decades have witnessed an explosion of genetic science and technology that produced new tools to investigate elusive undiagnosed disorders. Although funding is scarce for the detailed investigations needed to identify, patient-by-patient, the underpinnings of these rare conditions, the MGHfC teams investigate these undiagnosed diseases on multiple fronts.
For Brooks, Dr. Sweetser and the MGHfC team ordered ultrasounds to detect structural abnormalities with his heart or kidneys. They took urine and blood samples to help narrow down the list of possible genetic mutations and rule out certain conditions.
Dr. Sweetser sent out Brooks' blood samples for a new, highly detailed genetic screening test known as "whole exome sequencing." It can reveal the genetic mutations underlying a disease but getting results can take months.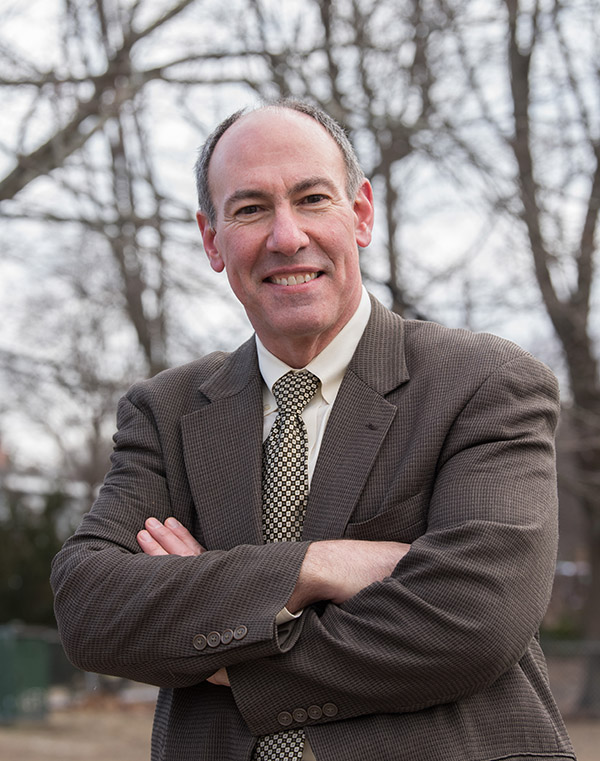 At the same time, knowing that Brooks' unusual thumb shape can be a clue to brain development, Dr. Sweetser set up an MRI to examine the child's brain.
The Hills felt they were in good hands. "We just knew that he knew what he was doing," Caitlin recalls.
Two Clues Discovered
The MRI revealed that areas of Brooks' brain looked underdeveloped. A repeat urine test soon revealed that Brooks' kidneys were losing dangerous amounts of protein from the blood. Mass General kidney doctors identified a congenital nephrotic disorder.
The unusual combination of brain and kidney malfunction pointed to a condition called Galloway Mowat syndrome, or GAMOS. At the time, the cause of this disorder was unknown. Because of its extreme rarity, it was difficult to make a prognosis for Brooks.
During the first three weeks in the hospital, Brooks learned how to eat, was sleeping well and seemed to be functioning well. Rich and Caitlin brought him home. Their two-year old son, Brice, called it "the very big day."
The main health concern was Brooks' kidneys which continued to lose protein and would need treatment. Knowing the protein loss would continue and Brooks might need a kidney transplant, Caitlin decided that when the time came, she would be Brooks' donor.
"We don't give up on cases like this," Dr. Sweetser says.
The True Meaning of Support
Brooks had received a vaccine to protect him against a respiratory virus known as RSV which is common during the winter months. But after two weeks of being home and going back and forth to appointments, he was back in the hospital with a diagnosis of RSV.
Rich, in no position to maintain his usual workouts for big-league performance or to leave his newborn son and family, stayed home and delayed his arrival to spring training for the Red Sox. "The Red Sox were really great," he recalls. "They put no pressure on me."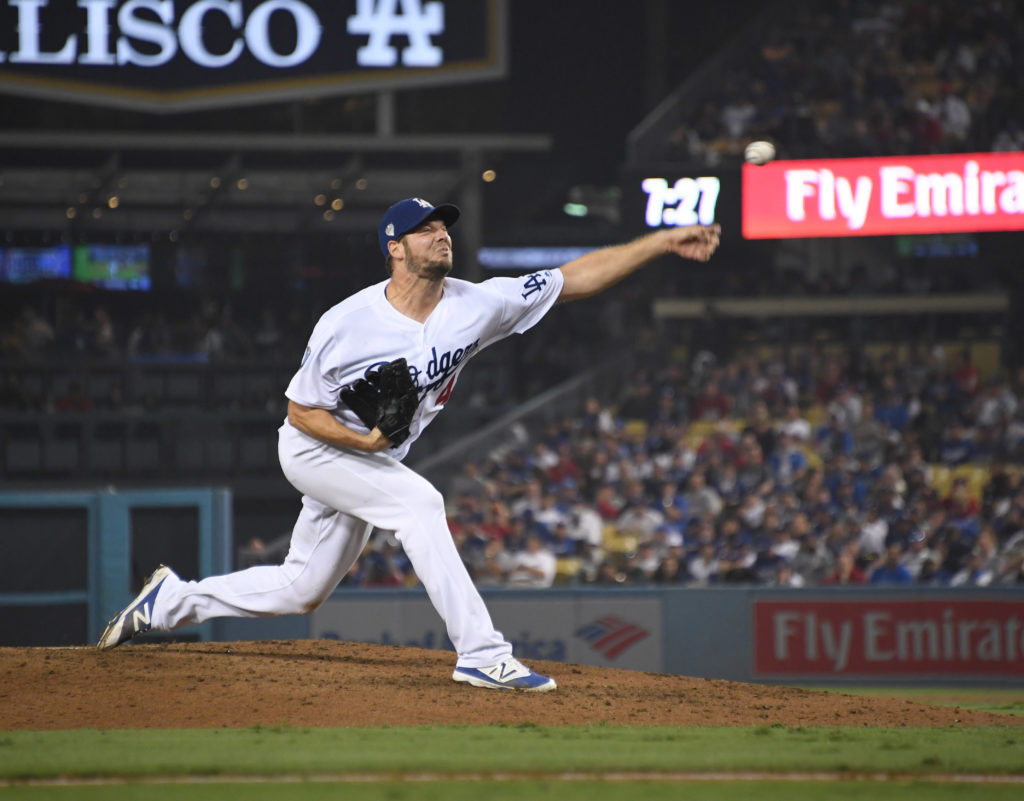 With Brooks back in the Pediatric Intensive Care Unit (PICU), the medical team and the Hills worked together to treat his deteriorating condition. His small body was weakening and his kidney function was deteriorating. There were many discussions of kidney procedures to help his kidney function. But despite all efforts and exhausting every possible option, Brooks' condition was failing. Ultimately, Brooks' quality of life was most important. In collaboration with Dr. Sweetser and other specialists, they made the decision to bring Brooks home.
With the support of hospice care, Brooks passed away with his family around him on February 24, 2014.
"We learned and felt the true meaning of support and how important support is in everyday life," Caitlin says now.
A Search for Answers
One devastating chapter had closed, but the story wasn't over. Though saddened, Dr. Sweetser wanted more answers to bring the Hills a measure of peace and help future patients. "We don't give up on cases like this," Dr. Sweetser says.
A few months later, Brook's whole exome test came back negative — no gene mutations were found to explain why Brooks had GAMOS. Undeterred, Dr. Sweetser kept up his search.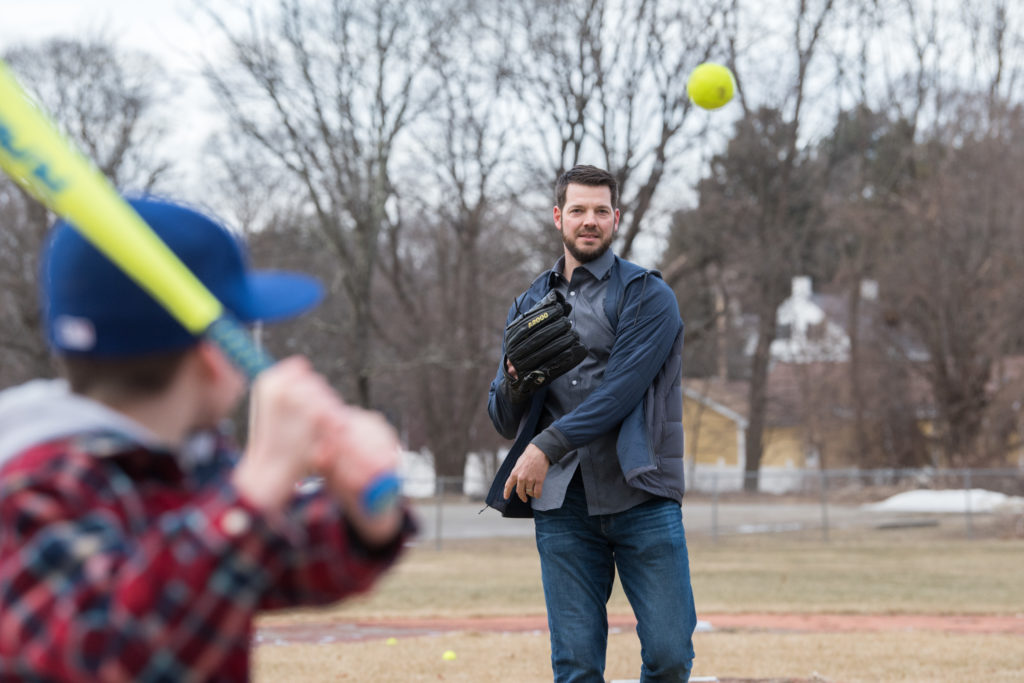 Dr. Sweetser also posted Brooks' genetic information on scientific bulletin boards, shopping around the world for other scientists who might have found a match in their own research. He also connected with Friedhelm Hildebrandt, MD, of Boston Children's Hospital. An expert in the kidney condition that Brooks had, congenital nephrotic syndrome, Dr. Hildebrandt added the child's DNA to his own studies.
Months passed. Although grief has its own timetable, baseball season waits for no one. The summer after Brooks died, Rich pitched for the Red Sox minor league team in Pawtucket, Rhode Island. With Caitlin and Brice in tow, he was picked up by the Los Angeles Angels and then New York, ending his 2014 season with the Yankees, who promoted him back up to the majors.
Investigative Doors Open
Rich and Caitlin kept in touch with Dr. Sweetser about his research. Suspecting that they might be carriers of a genetic condition, the couple delayed having more children.
In 2015, Dr. Sweetser reanalyzed Brooks' genetic data hoping that with the rapid advances in genetic knowledge he might now find an answer. This time, there was an intriguing result: Brooks had a genetic mutation of a gene known as OSGEP expressed in the kidney, but not previously known to cause human disease.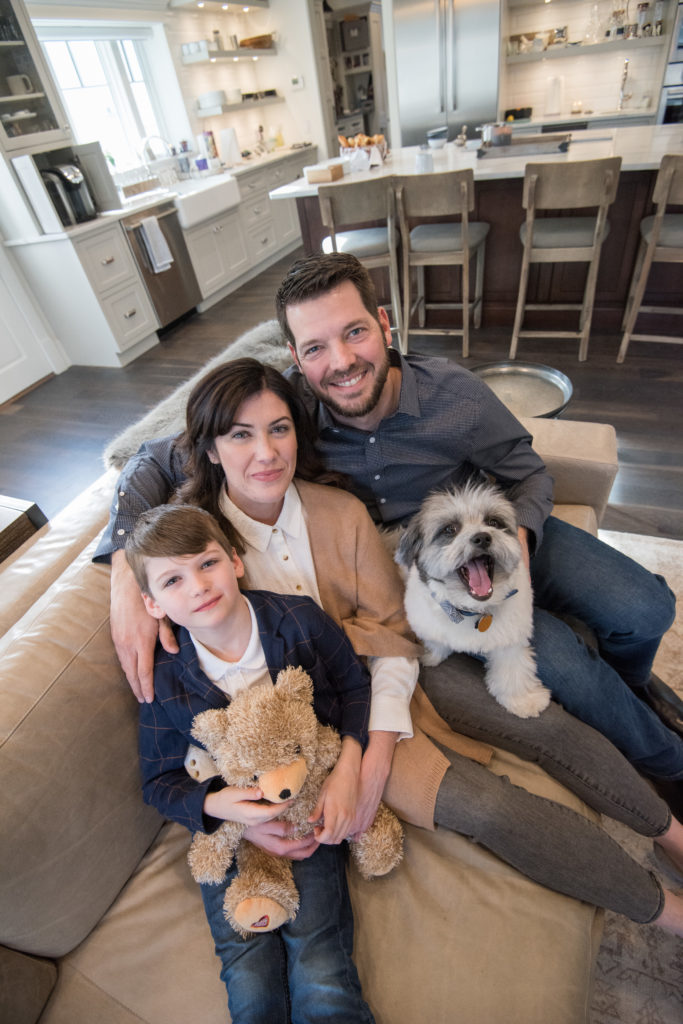 More investigative doors opened. Dr. Hildebrandt had linked OSGEP along with other genes to Brooks' kidney condition, congenital nephrotic syndrome. Even more stunning was new evidence that the OSGEP mutation appeared in families who had the same brain condition Brooks had. It was the double connection they had been hunting for: a gene associated with both the brain and kidney disorders that define GAMOS, the rare disease that afflicted Brooks.
A Mystery Solved
Changing teams again, Rich, Caitlin and Brice were in Arizona for spring training with the Oakland Athletics when they received a text message from Dr. Sweetser. It was Feb. 26, 2016, two days after the second anniversary of Brooks' death.
"I hope you are doing well, and the season is off to a good start," Dr. Sweetser wrote. "It looks as if, after all this time, we discovered a genetic cause for Brooks' nephrotic syndrome and other issues."
It took some time to digest, but Rich and Caitlin realized that Dr. Sweeter had found the answer. As he explained later, they each carried one copy of the extremely rare OSGEP mutation which causes GAMOS. A child must inherit a copy from each parent to have the syndrome. With this knowledge, the Hills have options, such as in vitro fertilization and embryo selection, should they decide they want more children.
Life has changed for the Hills. Rich was a free agent going into the 2017 baseball season and signed a three-year contract with the Los Angeles Dodgers. Rich pitched for the LA Dodgers in the 2017 and 2018 World Series.
With an answer to their family medical mystery, Caitlin and Rich are now focused on helping other families who are caught in the same swirl of confusion, pain and uncertainty that besets families with undiagnosed and extremely rare diseases. "We were extremely fortunate to have Dr. Sweetser and his team take on Brooks' case," Rich says.
"Brooks made a lasting impact that will forever shape us in the small amount of time that he was with us," Caitlin says.
A Life with Lasting Impact
Determined to give Brooks' short life meaning for many years to come, the Hills have made a $575,000 donation to support Dr. Sweetser's work. "Brooks made a lasting impact that will forever shape us in the small amount of time that he was with us," Caitlin says, "and we hope to make an impact with Dr. Sweetser and the patients and families he works with every day."
Through the fundraising campaign, Field of Genes, and with the support of baseball lovers everywhere, they hope to double that amount and raise $1 million so that the physician-researcher and his team can work towards his vision to establish a Mass General center devoted to rare and undiagnosed diseases.
With such new resources, Dr. Sweetser sees an enormous opportunity to make the kind of care that the Hill family received more accessible to others struggling to find answers.
"If we could bring increased resources to bear on some of the cases that we have right now," he says, "we could really go places."
Please donate to the Field of Genes campaign.
To learn more about Dr. Sweetser's research into rare and undiagnosed diseases, please contact us.