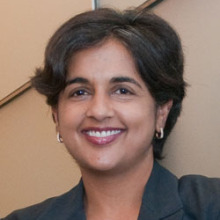 Pregnancy and heart disease don't usually go hand-in-hand but when childhood cancer left a young, pregnant woman with heart disease, Mass General cardiologists and obstetricians collaborated twice to help her bring two healthy babies into the world.
Courtney Daggett, 30, of New Sharon, Maine, was elated when she learned she was pregnant in 2012. At the same time, her doctors told her that both her own life and her baby's life could be in danger because of her heart disease.  A survivor of childhood bone cancer, her heart was weakened by lifesaving radiation and chemotherapy treatment.
Already under the care of Mass General cardiologists, Courtney was referred to the Corrigan Women's Heart Health Program. It is part of Mass General's Institute for Heart, Vascular and Stroke Care, which fosters interdepartmental collaboration among specialists.  The program, which includes a highly-specialized Cardiovascular Disease and Pregnancy Service, is one of only a handful in the country to bring together cardiologists and obstetricians. With more women with heart disease becoming pregnant, there is a growing need for such a service.
A Cancer Survivor Plans a Birth
The Cardiovascular Disease and Pregnancy Service helps women with heart disease bring healthy babies into the world.
"There's a new group of women who survived into adulthood who, like Courtney, had a high level of cancer therapy," says cardiologist Nandita Scott, MD, the service's co-director. "Many doctors aren't comfortable with patients like her getting pregnant, since it's still so new and many doctors aren't trained in managing cases like hers."
For Courtney, there was no question that she would drive the four hours to Boston to be followed by experts from the Mass General Cardiovascular Disease and Pregnancy Service. Her relationship with Mass General started at age 7, when pediatric oncologists diagnosed her with an aggressive form of bone cancer. "It was pretty much a death sentence, since it spread from my leg to my lungs," she remembers. "But they saved my life."
Five years later, the cancer returned. Courtney underwent an even more intensive regimen of radiation and chemotherapy.
Heart Disease and Pregnancy Help
This time, Courtney's remission lasted. She grew up, fell in love, married and became pregnant. During her pregnancy, tests revealed that she had a form of heart disease called congestive heart failure—a weakened heart that was not able to deal with the stress of pregnancy.
"It was terrifying. I learned that mothers may not survive the birth."
"It was terrifying," Courtney says. "I learned that mothers may not survive the birth or they go into labor so early that the baby has complications. I wanted to be pregnant, but didn't want my life to be over."
She told Dr. Scott about her fears: Was she putting her own life at risk to continue the pregnancy and try to save the baby's life? Such questions aren't unusual for this team, which meets regularly to explore every facet of their patients' conditions.
"Cardiology and obstetrics don't usually have the opportunity to collaborate, but in these situations it's crucial," Dr. Scott says. "There was a whole team, from labor and delivery nurses to anesthesiologists to ICU clinicians, planning for every possibility and running through every scenario for the birth."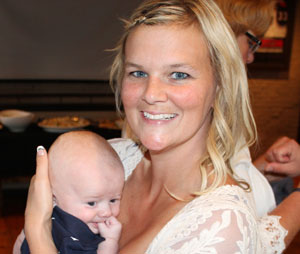 A Smooth Delivery Day
The carefully orchestrated vaginal birth went smoothly and doctors stayed on top of anticipated problems like Courtney's weakened heart and a drop in the baby's heart rate.
Bonding with her new daughter, Michaela, was life-changing for Courtney and as time passed she became eager to have another child. She turned again to her team at the Cardiovascular Disease and Pregnancy Service for an assessment. With their input she went ahead with her next pregnancy. The same team saw her through the process and the birth of her son, Colton.
An Avenue for New Approaches
In many ways, Courtney was lucky. She'd been in the care of one of the few cardiology/pregnancy programs in existence.
"As medicine advances and even more women with childhood cancer survive to reproductive age, we'll see more need for this kind of care," Dr. Scott says.
Dr. Scott and her colleagues aim to increase knowledge about heart disease and pregnancy through education. They are also addressing the paucity of data on treating pregnant women with heart disease by working with oncologists to determine which cancer survivors are most at-risk. "There's a huge research gap," she says. "We're excited to grow this field and help women worldwide."
To learn more about how you can support the Women's Heart Health Program Fund, contact us.