Cancer in isolation is unthinkable, with family and friends it is bearable and with a community, you believe it is something you can beat.

The mission of the Granite State Quest is to raise funds to conquer childhood cancer.
Partnering with Massachusetts General Hospital, the funds raised by The Granite State Quest will be specifically directed towards pediatric cancer research conducted by the Pediatric Hematology/Oncology Unit at MassGeneral Hospital for Children. The MGHfC team has world-renowned experience in treating leukemia, lymphomas and brain tumors.
Over the past twelve years, dedicated participants of the GSQ have raised more than $1.3 million dollars. In 2015 alone, the event raised nearly $100,000. Thanks to generous in-kind donations from many businesses, 100% of the funds raised by the riders goes directly to pediatric cancer research and patient care at MGHfC.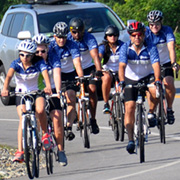 I want to donate.
Go here to make a donation to a friend who rode or to a team.
Not sure where to start? We're here to help! Contact us »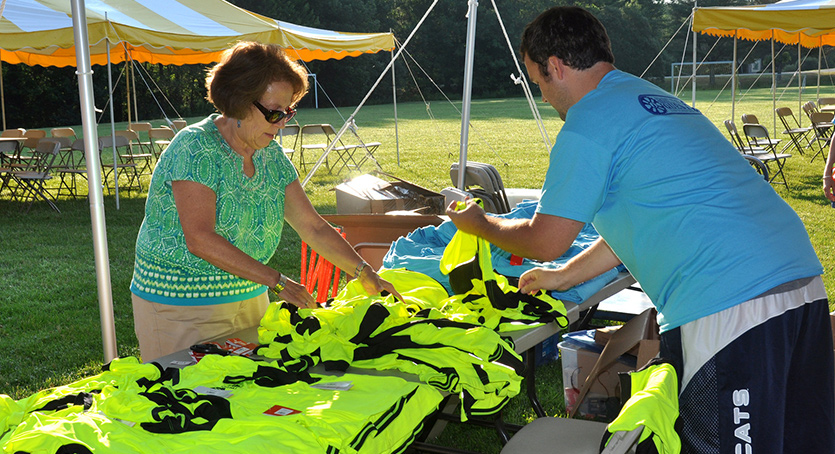 You don't have to ride to make a difference.
The success of the Granite State Quest depends heavily on our volunteers. The GSQ has numerous opportunities for you to participate, including registration, food and beverage service, mechanical support, medical support, route crew and after event celebration.
As the 2016 event nears, we will post a sign-up form so you can help make the day a success.
Questions? We have answers!
Where can I get ride day information?
Directions, as well as details on what to bring and where to stay, will be updated as the 2016 ride nears. Stay tuned!
I have questions about using my web page or my fundraising dashboard. Where can I get assistance?
Please see our how-to guide for using your dashboard. If you have any questions or need any additional help, please contact us.
My account email and password won't work.
If you are having problems recovering your user name, please contact us.
How do I submit an offline donation?
Offline donations can be entered on your fundraising page. Checks should be mailed or delivered to the following address:
GSQ Team Gift Processing
c/o Mass General Development Office
125 Nashua Street, Suite 540
Boston, MA 02114-1101
Checks should be made payable to Massachusetts General Hospital, with "2015 GSQ" and the rider's name in the memo field.
If you have questions about offline donations, please contact us.