Last Spring, Massachusetts General Hospital launched the First 1,000 Days Program, which assists women in our community during the time most critical to their child's health … throughout pregnancy and for two years after the birth of their infants.

At the heart of this initiative is the desire to stop one of the most difficult to reverse epidemics we've ever faced – childhood obesity.
Right now, an estimated one in five kindergarten students is overweight or obese. This puts them at an increased risk for diabetes, hypertension and early heart disease. In addition to physical health problems, their weight often leads these children to being bullied and suffering psychologically.
Preventing Childhood Obesity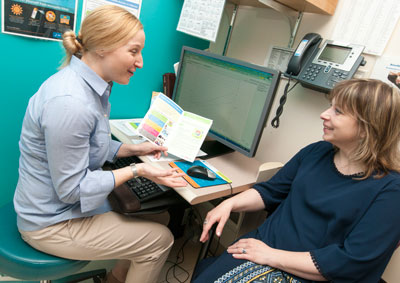 These issues can do major harm to their quality of life and often require on-going treatment. That's why the First 1,000 Days Program partners physicians with social services to help families implement key behavioral changes.
As of the end of April, we have already completed screening and provided care coordination to over 600 women. Our goal is to reach over 1,000 women and their infants in 2017.
At the same time, we have also launched our pediatric program to help continue care for these infants and their families through their first 1,000 days to ensure the healthy habits implemented continue into childhood and beyond.
The research being conducted as part of the First 1,000 Day Program has immense potential to change the trajectory of childhood obesity. This study could provide the foundation for preventing childhood obesity not just for patients in our community, but all across the country.
Support Mass General's Lifesaving Programs
By offering your support of the MGH Fund today you'll help make advances in medicine and high-quality, patient-centered care not just a reality for Mass General patients, but for people around the globe.
The MGH Fund is an important source of funding that allows Mass General to stay at the forefront of research and patient care.