Boston Marathon runner Mike Tripaldi was at a tiki bar with friends over Memorial Day weekend in 2015 when his life changed forever. It should have been an early night — he needed to get up the next morning to train for an Ironman competition. But when Lauren Dudley walked through the door, he knew he couldn't go home.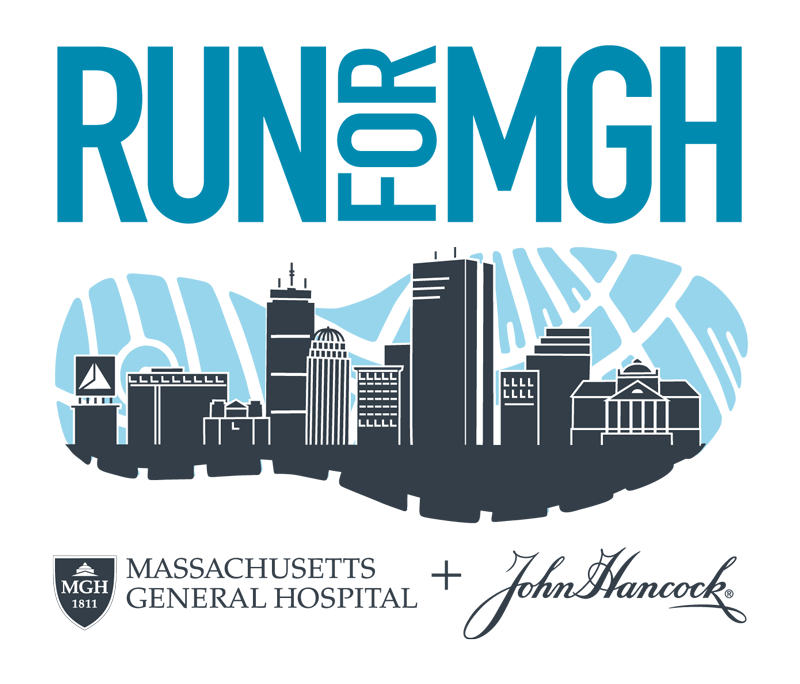 "We made eye contact immediately," Mike says. "And the rest is history."
Three years later, he's joined the 2018 Mass General Marathon Team for Pediatric Hematology Oncology in honor of Lauren, who is now his fiancée. She was diagnosed with Stage III breast cancer in April 2017 after discovering a lump while in bed after exercising. Mike suggested that it might be a lymph node.
Suspicion, Biopsy and Diagnosis
But the next day, she went shopping for her wedding gown with her mom and sisters.
"I thought I'd just pulled something going to the gym," Lauren recalls. "I showed it to my mom, and she said, 'Oh, my God. You need to get this checked out right away.'"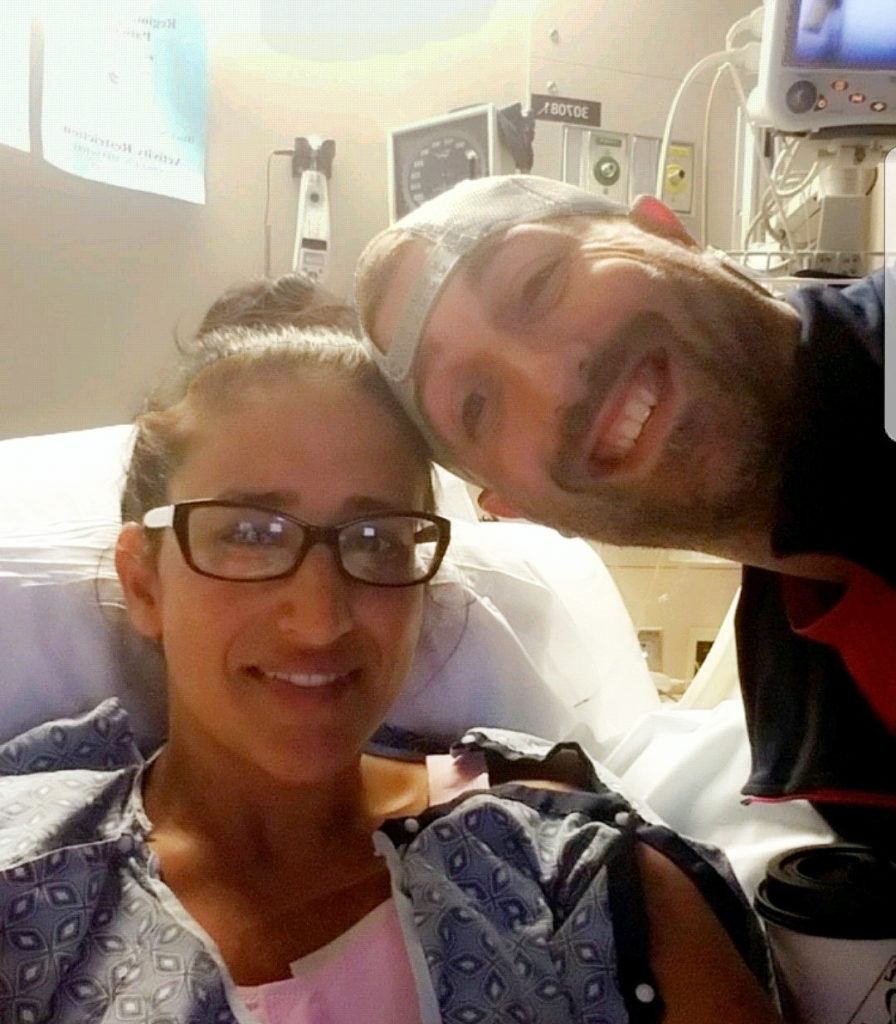 Panicked, Lauren underwent a mammogram and ultrasound at her local hospital within days. The suspicious growth was biopsied, and she was quickly diagnosed with breast cancer. The Leominster couple called several hospitals for follow-up opinions. Mass General returned her call immediately.
A Welcoming Experience
"We fell in love with Mass General. The experience couldn't have been more welcoming," Mike says. "Doctors looked her in the eye. She felt like she was the only patient in the whole hospital."
Mike, a longtime athlete, saw how innovative treatments at Mass General can improve cancer patients' lives — and how frustrating it is to watch a loved one struggle despite medical advances.
"You see people fighting for their lives, just to have another day," he says. "I knew I had to research anything I could do to get involved, so one day nobody will have to worry like us."
On the Same Team
Lauren had genetic testing at Mass General due to a family history of breast cancer and was found to be "mosaic" for the cancer-causing TP53 gene mutation. Mosaic means that she tested positive for the mutation in some but not all of her cells. Lauren was counseled about treatment options and, given the gene's aggressive nature, met with a surgical team to discuss a double mastectomy. She was also referred to Barbara Smith, MD, PhD, director of the Breast Program at the Mass General Cancer Center.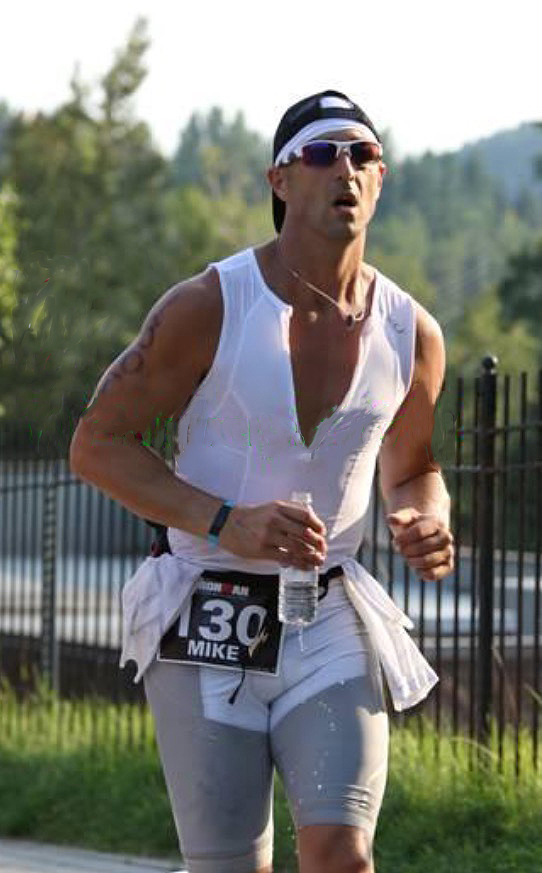 "Mass General got back to me within two hours of my calling, and I was able to meet with an entire treatment team in one visit," says Lauren.
Although Lauren was originally suspected to have Stage I breast cancer, surgery revealed that the tumor was larger than expected and that cancer had spread to her lymph nodes. She received a Stage III diagnosis and quickly began chemotherapy.
The Cold Cap Challenge
Still planning a wedding, Lauren was concerned about preserving her long brown hair during treatments. She researched cold caps, which freeze hair follicles to prevent shedding. However, they only work with certain treatment combinations. Her Mass General team identified a chemotherapy that would be effective while also minimizing hair loss.
Lauren received treatment at Mass General Waltham every three weeks. "Their facility was beautiful; I felt like I was in a hotel," she says. "I wouldn't have changed anything. And my nurses were amazing."
She even managed to keep her hair, thanks to the cold caps.
"If anyone can make this look easy, it's Lauren," Mike says. "I'll never understand how strong she is. I put a cold cap on for a trial run and ripped it off my head in 15 minutes, it was so cold. And she wore them from 7 a.m. until 10 p.m., changing it every 20 minutes."
Looking to a Brighter Future
Lauren will continue with chemotherapy until September. Soon, she'll undergo a scan to ensure the cancer is gone. Her Mass General team has detected potentially precancerous cells on her liver, which might require surgery sometime after the wedding.
Mike, meanwhile, trains for the Boston Marathon every day. He'll host a fundraiser at his restaurant, Monument Square Market in Hollis, New Hampshire, the weekend before the marathon. It will include beer tastings and a cornhole tournament.
"My goal is to raise $10,000 — but really, my goal is to blow that away," Mike explains. "This has been horrible to watch. My role is to keep Lauren positive, keep her going. But really, this girl didn't even need me. There are no words to explain how unbelievably strong she is."
And once Mike reaches the finish line at the Marathon, the couple will be able to focus on a new goal: a Memorial Day wedding.
Please consider supporting Mike and other runners raising money for Mass General's pediatric cancer marathon team. 
John Hancock-Mass General Marathon Partnership is Powerful Source of Support
For 21 years, John Hancock's partnership with the Mass General Marathon Program has been a powerful source of support for hospital programs. John Hancock provides Mass General runners with invitational entries for the race.
Mass General's Pediatric Oncology Team has raised more than $13.4 million since it was formed in 1998. Funds from this team's runners support research and child life activities for children with cancer. In 2014, the Boston Athletic Association awarded Mass General additional entries to create the Emergency Response Team. Today, thanks to John Hancock, Mass General maintains 40 entries for runners on our Emergency Response Team. This effort honored the lifesaving response of hospital personnel following the 2013 Boston Marathon bombing. Since its launch, that team has raised more than $1.4 million for the hospital's emergency preparedness and disaster training.
In addition to these teams, runners who obtained their own entries for the Boston Marathon will run for the Run for MGH team, which raises funds for Mass General programs close to their hearts. Programs being represented by 2018 runners include The Cancer Center, Caring for a Cure, Cystic Fibrosis, Down Syndrome, The Lurie Center and the Mootha Lab.
To learn more about the Mass General Boston Marathon Program, please visit our website.