On a Saturday in March, 24 basketball teams spend the day competing at Boston University. The players range from weekend warriors to veterans of the college and even professional ranks.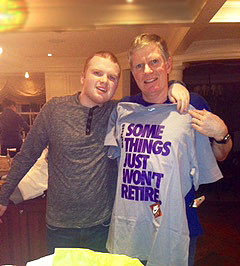 What brings together such a diverse mix of hoopsters? Autism. To date, the 17th Annual Full Court Charity Challenge, as the event is known, has raised $3 million to support organizations serving individuals with autism spectrum disorders (ASDs) and related developmental conditions. The Lurie Center for Autism at MassGeneral Hospital for Children, a primary beneficiary from the start, has received nearly $1.5 million.
The challenge is the brainchild of Bob Forlenza, a Boston-area investment executive. He and his wife, Karen, have a 24-year-old son, Brian, who has received care at the Lurie Center and a predecessor program since age 3.
"Seeing the expansion of services over the years and the incredible research taking place at the Lurie Center today, I feel great about playing a small part in making that happen," Mr. Forlenza says. "I know how much that has helped parents and their kids in dealing with the challenges of autism."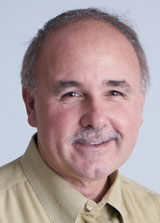 Recognizing Critical Link
Autism care involves unique challenges. First of all, the root cause of certain behaviors may be hard to discern because patients often lack the communication skills to explain what they're feeling. For example, about 20 percent of visits to the Lurie Center are related to gastrointestinal (GI) disorders. When these problems cause pain, the child might grow agitated or sad.
When Brian was about 7, Bob and Karen took him to see Timothy M. Buie, MD, a Mass General pediatric gastroenterologist. Dr. Buie diagnosed Brian with some GI issues, which he helped Bob and Karen to manage over the next several years. Brian's behavior, however, gradually worsened and in 2006 he was found to have ulcerative colitis and inflammatory bowel disease. Treating these conditions led to a dramatic improvement in his overall well-being.
"Most autism clinics don't put enough focus on GI disorders and don't even have a GI specialist involved in autism care," Dr. Buie says. "We were the first autism program in the country to include gastroenterology in the clinical team, which has also allowed for remarkable advances in clinical research."
Vital Role of Philanthropy
Soon after Brian began receiving care at Mass General, Mr. Forlenza decided to organize a charitable event to combat autism. He had played college basketball and was still active in leagues around Boston. Through those connections and his business, he had a solid network.
The first Full Court Charity Challenge took place in 2000. Teams can enter the corporate or more-competitive open division, and games run from the morning through the afternoon.
Through entry fees, corporate sponsorships and other donations, the event raises about $200,000 each year. In recent years, proceeds have been split between the Lurie Center and Nashoba Learning Group, where Brian previously attended school and now takes part in an adult program.



The funds are much needed, explains Christopher J. McDougle, MD, director of the Lurie Center. Because insurance doesn't cover the full cost of services provided, the Lurie Center loses about $135 on every patient visit. "The only revenue stream we have where there's any element of flexible money or money that allows you to do novel research which is going to lead to breakthroughs is through philanthropy," Dr. McDougle says.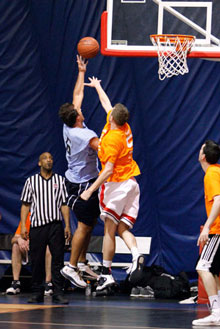 "At Mass General, we understand we're losing money on these clinical visits, but we need to find a way to take care of this population,'" Dr. Buie adds. "Philanthropic support helps cover the difference between clinical billings and what it actually costs us to care for these patients."
Lifetime Autism Care
The Lurie Center's team of pediatric and adult providers delivers care that spans a lifetime. Now that Brian has entered adulthood, Mr. Forlenza is keenly aware of this model's advantages.
"Both children and adults with autism generally don't handle transitions well," he says. "It's a real benefit to have that sense of continuity rather than having to start over with a new physician in a new environment. As a parent, it's nice to know this resource is there today and will be there for the rest of your child's lifetime."
"All of the providers at the Lurie Center are so accommodating and proactive in helping families," Mr. Forlenza adds. "It's a huge asset that Mass General offers this population and one that gives parents tremendous comfort, knowing they're in the right place and getting the best care possible."
To learn more about how you can support the Lurie Center, please contact us.