Anne Bunn, Everyday Amazing
The mission of the Mass General Cancer Center is to advance knowledge and rapidly translate discovery into exceptional, personalized cancer care for our patients.
About Our Work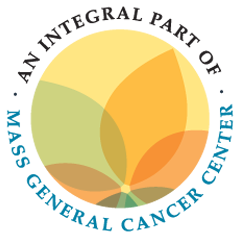 One of the largest hospital-based research programs in the country, the Cancer Center has committed every available resource to the goal of eradicating cancer. Since our founding in 1988, we've earned a reputation for excellence in all aspects of cancer treatment, from research to clinical care. U.S. News & World Report consistently ranks the Cancer Center as one of the best cancer programs in the country. We offer:
A rigorous team approach to scientific discovery. Our scientists conduct pioneering research to uncover the fundamental causes of cancer and understand how to target the disease. The Cancer Center takes part in nearly 400 clinical trials a year.
A full spectrum of clinical programs and services. We have 24 multidisciplinary clinical programs and services spanning hematology and oncology, oncology nursing and social work, pediatric oncology, psychiatric oncology, radiation oncology and surgical oncology.
A vast array of support and educational services. We understand that comprehensive and compassionate cancer care means treating the whole person – body, mind and spirit. That's why we offer a wide range of free supportive care services to our patients and their families.