MassGeneral Hospital for Children (MGHfC) put a spotlight on the importance of intervening early to address pediatric behavioral health issues at its 19th annual Storybook Ball.



Held on Oct. 13, 2018 at The Castle at 130 Columbus Ave., the event raised more than $2.1 million to support pediatric research initiatives and patient care programs at MGHfC.
Behavioral health issues affect more than 20 million children in the U.S. – more than the number of children with cancer and diabetes combined. At least half of mental health disorders onset during childhood, and children with untreated behavioral health issues are at a higher risk for academic failure, substance use, criminal activity and suicide.
"We at MGHfC are dedicated to transforming behavioral health care for kids," said Timothy Wilens, MD, chief of the Division of Child and Adolescent Psychiatry. "We believe that the train to adulthood leaves the station only once, so we owe future generations the chance to lead their happiest and healthiest lives through innovative prevention and early intervention strategies."
Behavioral Health Success Story
The evening's décor transported guests across the pond to London, the setting of this year's featured tale, "101 Dalmatians." A story highlighting the importance of teamwork, inclusion and community, longtime partner Rafanelli Events brought the theme to life with a dalmatian portrait wall and black and white table-scapes.
The star of the evening was featured patient Jett Rehm. A video profiled the 11-year-old's bipolar disorder diagnosis and successful treatment under the direction of Janet Wozniak, MD, director of the Pediatric Bipolar Disorder Clinical and Research Program and Dina Hirshfeld-Becker, PhD, co-director of the Child Cognitive Behavioral Therapy Program at MGHfC.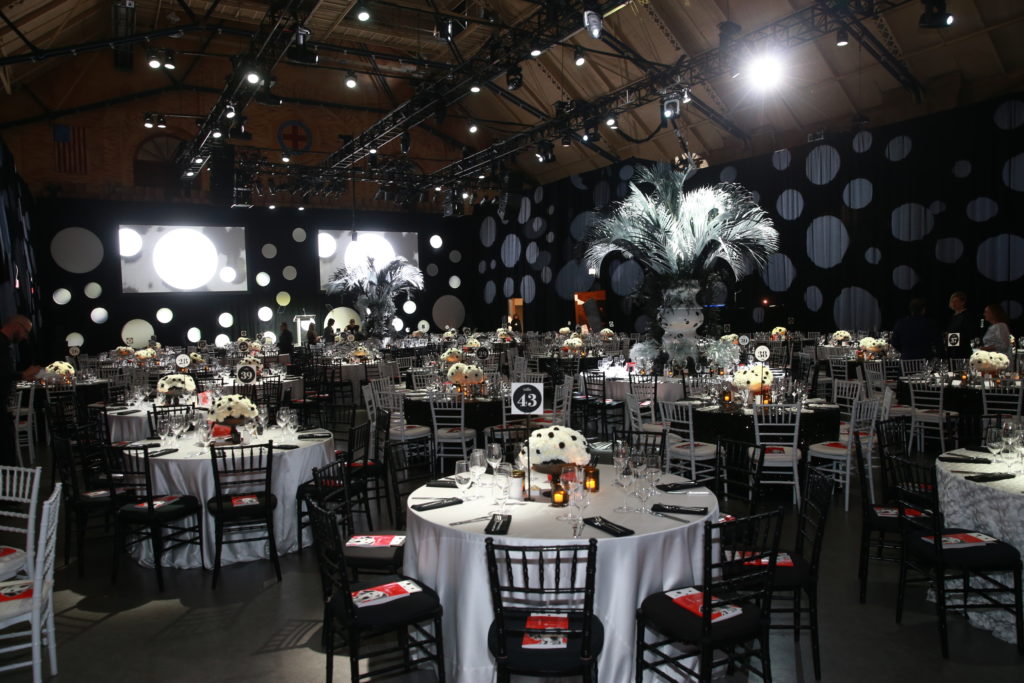 A combination of medication and therapy have allowed Jett to thrive at school, with friends and in sports.
Jett took to the stage to thank his MGHfC caregivers for their support throughout his journey.
"I don't know what life would be like without your help," he said, "but I'm glad I don't have to find out."
The Whole Child Approach
Jennifer and Mark Dolins and Sonja Kelly and Steve Tordone co-chaired this year's event. Brian and Adria Sheth and an anonymous donor provided generous matching gifts for the night's appeal and live auction, which combined raised nearly $600,000.
The speaking program included Mass General President Peter Slavin, MD; Allan Goldstein, MD, MGHfC surgeon-in-chief, and Dr. Wilens. Ronald Kleinman, MD, MGHfC physician-in-chief, stressed the importance of collaboration between pediatric caregivers and mental health professionals.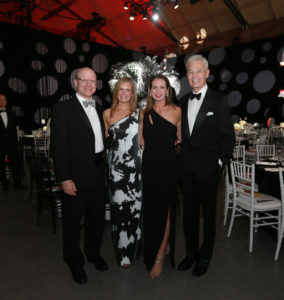 "Pediatric care at MGHfC emphasizes the whole child approach, which fully recognizes and embraces the mind-body connection," Dr. Kleinman explained. "There is no doubt that behavioral health medicine impacts the overall health of a child. And that's why psychiatry is a factor in so many of our medical decisions."
High-End Prize Packages
Throughout the evening, guests played carnival booth games for high-end prizes donated by local supporters and businesses.
There was also a live auction, where guests bid on packages including a night in the Presidential Suite of the Boston Harbor Hotel and a chef's dinner at Tuscan Kitchen in Boston. Other packages included a fashion experience with tickets to the Akris spring fashion show in Paris and a family getaway to the Four Seasons Resort Orlando at Walt Disney World® Resort.
Proceeds will fund important programs for the hospital's youngest patients and their families.
To learn more about the Storybook Ball or to make a contribution, please contact us.