The Making Tracks for Celiacs Walk/Runs have raised more than $2.5 million over the past 13 years for celiac disease research and national and local awareness initiatives.
Making Tracks for Celiacs is an annual fundraising event organized and managed by the Center for Celiac Research & Treatment at Massachusetts General Hospital. The center was founded by its director, Alessio Fasano, MD, an international leader in celiac disease research and treatment.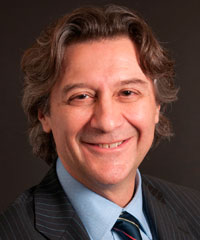 Celiac disease, one of the most common autoimmune disorders, is triggered by the gluten protein found in wheat, rye and barley. People with celiac disease must eliminate gluten from their diet. Otherwise, their immune system can attack the lining of the small intestine. Untreated, celiac disease can trigger an array of symptoms ranging from gastrointestinal distress to neurological problems, chronic fatigue, headaches, anemia and infertility, to name a few.
Why are these walk/runs so important?
These events provide critical funding for research discoveries that have changed how celiac disease and other gluten-related disorders are treated and diagnosed, leading to improved lives for patients and families with these conditions. The first run was held in Baltimore, Maryland, in 2001, and the event has since spread to cities throughout the United States. Without the walk/runs, these discoveries and initiatives would have not been possible.
Some of these discoveries and initiatives include:
The prevalence study from 2003 that put celiac disease on the map in North America, showing that celiac disease is not rare but affects 1 out of every 133 people in the United States
The "New England Journal of Medicine" article from October 2014 that demonstrates that genetic background is key to developing celiac disease
The discovery of the protein zonulin, which plays a role in the development of celiac disease and many other autoimmune diseases and some cancers
The molecular difference between celiac disease and non-celiac gluten sensitivity
The gluten-free labeling regulations enacted in 2014, which the Center played a crucial role in developing
Please sign up to participate in the one of walk/runs and invite your family, friends and colleagues to support you by making a donation.  If there isn't a walk/run in a city near you, join Dr. Fasano's team by making a generous donation. You will know that every dollar contributed really makes a difference and brings us closer to finding an alternative treatment to the gluten-free diet and ultimately a cure.