A Boston woman who used an innovative scalp-cooling technique to preserve her hair during chemotherapy treatment is helping others do the same by founding the Innovation in Breast Cancer Treatment Fund at the Massachusetts General Hospital Cancer Center.
"It's one of the most powerful ways that you can put yourself in a better place."
Maria Winthrop, who was diagnosed with breast cancer in 2010, says she found empowerment and maintained a sense of normalcy during her chemotherapy treatment with the special scalp-cooling process that protected her long blond hair from the damaging effects of the drugs.
"It's one of the most powerful ways that you can put yourself in a better place," Maria says. Retaining her hair helped her maintain her dignity and privacy.
Now, working with her Mass General oncologist, Steven J. Isakoff, MD, PhD, she and her husband, Earl Winthrop, have established a fund to provide scalp cooling at Mass General Cancer Center to patients who cannot afford it and to support Dr. Isakoff's research. Mass General Cancer Center has long been a pioneer in the field of cancer research and treatment. Dr. Isakoff focuses his research on novel therapies to treat breast cancer.
The Challenge of Hair Loss
Hair loss is a common side effect of some chemotherapies. For many patients, it is a public and disheartening sign of their illness. For some, it deters treatment. "Studies show that as many as eight percent of women will decline chemotherapy because of hair loss," Dr. Isakoff says.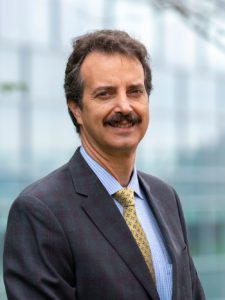 Chemotherapy targets cells that rapidly divide — like cancer cells. But it also damages other quickly dividing cells such as hair follicles, causing hair loss. Scalp cooling slows the metabolic process that drives cell division. "It puts the follicles in a hibernation state, so they are less susceptible to the chemotherapy effect," Dr. Isakoff explains.
Cooling the scalp also constricts the small blood vessels, impeding the flow of chemotherapeutic drugs to the hair follicles.
The Benefits of Scalp Cooling
Last year, the U.S. Food and Drug Administration approved the scalp-cooling system made by the British-based Paxman Company for use with breast cancer. Recently, the agency expanded its use for patients with solid tumors, including ovarian, breast, lung and prostate cancer.
Since April, Mass General Cancer Center has offered the Paxman system to patients at its Boston campus, and more recently at its community locations in Waltham and Danvers. More than three dozen patients  — mostly women with breast cancer — have used it. "Our plan is to roll it out to patients with gynecological cancer, lung cancer and prostate cancer," Dr. Isakoff says. The patients are first fitted with a silicone cap and a small refrigerator machine pumps coolant into the outer covering. Patients wear the cap for 45 minutes before infusion, during it, and for 90 minutes afterwards.
"It doesn't work for everyone," Dr. Isakoff cautions. Patients treated with drugs known as taxanes, such as Taxol, tend to have the most success.
The Winthrops hope others will join them in making scalp cooling available to everyone who needs and wants it.
Maria's Journey
Maria recalls that when she was first diagnosed with breast cancer, her two sons were college-age. "It was very traumatic for them," she says.
An experienced physical therapist, Maria naturally sought ways to take charge of her health and maintain normalcy in a life that had become anything but. Her husband, co-founder of the Boston-based firm, Winthrop Wealth Management, dedicated himself to helping her.
At the time, scalp cooling had been used in Europe for several years, but rarely in the United States. While Maria was early in her treatment at another hospital, she and Earl used a low-tech version of scalp cooling, hauling bags of dry ice and individual caps that required changing every 20 minutes for each of her 24 chemotherapy sessions. It worked for Maria's fine, long, blonde hair. More importantly, she felt almost like her vigorous, pre-cancer self.
Maria's subsequent treatments for recurring breast cancer at Mass General Cancer Center haven't required scalp cooling. She recently began treatment with Dr. Isakoff. "He is such a patient advocate," she says. "That's what attracted me to go to him. And he was interested in the cold caps."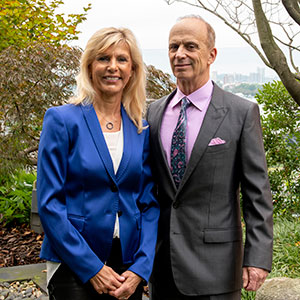 Giving Patients Hope
With Dr. Isakoff, Earl and Maria decided to create the Innovation in Breast Cancer Treatment Fund. Since most insurers won't cover scalp cooling, half of the fund will help patients unable to afford its cost — at most, $2,200 per patient.
The balance will cover research on how scalp cooling affects patients' quality of life. The Winthrops urge others to join them in making scalp cooling available to everyone who needs and wants it. Already another donor, Golf Fights Cancer, has stepped up to help cover costs for patients who can't afford the treatment, but additional resources are needed to continue to grow the program and make it available to more patients.
"It's just so important to educate people — to make them aware that there are options to enable you to maintain a positive attitude and take charge," Maria says. That option, Earl says, gives patients hope. "If you have hope, you have more power to endure and overcome the challenges presented."
To learn more about scalp cooling or to make a donation, please contact us.