March 27, 2020
In our current world, where physical distancing is required to limit the spread of COVID-19, event fundraising has come to an abrupt halt. Invitations have turned into cancellations for the walks, races and galas that typically fill the spring months. Yet many individuals, families and businesses are using their imagination to create fundraisers that support Mass General's Emergency Response Fund.
"In such a hard time, it's important to support those fighting the disease."
Take Tina Gong, a senior at the Winsor School in Boston. After acceptance to Harvard College, Tina looked forward to a second semester of fun events highlighted by a spring break trip to Italy. When COVID-19 ruined those plans, Tina spent her vacation at home developing two web sessions on strategies to prepare for the SAT. Her credentials included a perfect 1600 score on the general SAT and double 800s (also perfect) on the biology and math subject tests.
Benefiting COVID-19 Frontlines
Tina wanted donations to benefit an organization on the frontlines of the pandemic. She put her research skills to work and found information online about Mass General's leadership role in caring for patients and advancing research to develop effective treatments.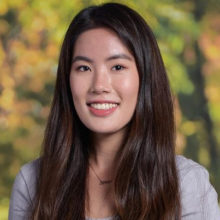 She created videos and promoted them on Instagram where nearly 30,000 people follow her note-taking and standardized testing tips. More that 60 viewers tuned in to her first college prep session. In a few days, family members, friends and Instagram followers donated more than $2,000 to support Mass General's Emergency Response Fund.
Tina's advice to others interested in raising funds is to consider what they can offer. With the stressful part of high school behind her, Tina thought that she could use her experience to help other students, especially juniors and sophomores.
"In such a hard time, it's important to support those fighting the disease," she says. "I'm so grateful to everyone who donated."
Watch her video for strategies for the general SAT and donate to Tina's fundraising page.
" 'Never worry alone' is one of our mantras at Mass General," says Brit Nicholson, MD, senior vice president for Development. "Thanks to the generosity and passion of people like Tina, we are still connected even though we must be apart physically."
BeCause What You Do Matters
Creativity is a hallmark of Mass General's BeCause community fundraising program, which raised more than $5 million last year. Lemonade stands. Birthday, bar mitzvah and wedding gift donations. People of all ages getting active – spinning, skating and running for cancer, heart disease, brain disorders and many other worthy programs.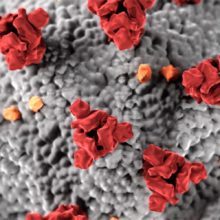 Raising funds for COVID-19 now is a top priority. How can you help? Start an online fundraiser and encourage your friends and family to give!
• Because your Mass General experience inspired and motivated you to act
• Because you have a friend, colleague or family member who needs help
• Because you care about protecting and supporting our health care workers
• Because you want to accelerate the science that leads to prevention and treatment
• Because we are all affected in some way
For more information, please contact Leslie Ruchala at 617.724.7905 or at lruchala@partners.org