Massachusetts General Hospital Cancer Center clinicians and researchers, already expert in treating some of Mass General's sickest patients, refocused their talents this spring to help save the lives of those battling COVID-19.
Many Mass General Cancer Center clinicians and researchers were well positioned to seamlessly pivot to care for COVID-19 patients.
Integrated within one of the world's leading general hospitals, the Mass General Cancer Center is at the forefront of compassionate patient care and innovative research. With their broad expertise, many Mass General Cancer Center clinicians and researchers were well positioned to seamlessly pivot to care for COVID-19 patients in the hospital's intensive care units (ICUs). In addition, they helped design and implement experimental clinical trials for COVID-19 and also developed and delivered testing to communities in need.
While several caregivers and researchers shifted to focus on the COVID-19 crisis, their Mass General Cancer Center colleagues continued to deliver expert cancer care to every patient, making safety the top priority. Cancer care never stopped.
"I couldn't be prouder of the nurses and doctors in the Cancer Center," said David Ryan, MD, clinical director of the Mass General Cancer Center. "Mass General always stands up to meet a challenge."
Cancer Center Clinicians Redeploy
As COVID-19 reached Massachusetts in March, Mass General put out a call for volunteers to help meet the growing need for COVID-19 patient care. Experienced in caring for critically ill patients, Mass General Cancer Center nurses and doctors stepped up without hesitation.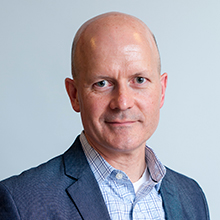 Many Mass General Cancer Center physicians took on roles as general care practitioners, leading multi-disciplinary teams on COVID-19 floors. Additionally, 45 nurses were reassigned from oncology outpatient units to COVID-19 inpatient units. Those with prior ICU experience stepped back into intensive care roles, focusing on patients with severe COVID-19 complications.
Julie Cronin, DNP, RN, OCN, nurse director of Infusion, notes that 14 members of her staff were reassigned to various COVID-19-related care roles across the hospital. "There are challenges to balancing a busy infusion unit and COVID-19 reassignments, but despite what was going on, all of our nurses showed up every day and put their best faces forward for our patients," she says.
Out Front on COVID-19 Clinical Trials
Keith Flaherty, MD, director of clinical research at the Mass General Cancer Center, is leading the hospital-wide COVID-19 clinical research response. A veteran architect of cancer-based clinical trials, Dr. Flaherty swiftly refocused his efforts to lead the development of lifesaving treatments for COVID-19. Leveraging the hospital's depth and breadth of clinical and scientific talent, a pipeline of clinical trials soon emerged. The most promising were rapidly approved and opened for patient enrollment. Every day, Dr. Flaherty and his team are exploring new strategies and adding new potential therapies to the pipeline.
Looking ahead to his work after COVID-19, Dr. Flaherty notes that the lessons learned from this research "will accelerate the timeline for developing new cancer therapies."
Key Role in COVID-19 Testing
Pathologist and cancer researcher John Iafrate, MD, PhD, is leading Mass General's extensive effort in serology testing, which looks for the presence of antibodies in the blood. During his time at Mass General, Dr. Iafrate has developed several diagnostic testing platforms used to identify genetic signatures in tumor samples. He is now working with his team to identify antibodies specific to COVID-19 and to aid in the development of Mass General's testing capabilities.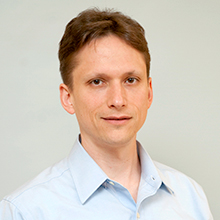 In concert with Dr. Flaherty's work, the ongoing clinical trials and immune response research into COVID-19 will help to inform and optimize the design of vaccines to protect against a recurrence of COVID-19 in 2021.
Looking Ahead
While the fight against COVID-19 continues, the Mass General Cancer Center is resuming operations and, as of June, staff had largely returned to their pre-COVID roles. They carry with them the lessons learned from caring for COVID-19 patients and continue working to provide an ever-higher standard of care to patients in the Mass General Cancer Center. In the event they are called upon in the future, they will be ready to step in and help once again.
For more information about the Mass General Cancer Center or to make a donation, please contact us.