Until his 57th birthday, Sean Healey led a life of great success and good fortune. He was chairman and CEO of Affiliated Managers Group (AMG), a company he built from a startup to one of the largest investment management firms in the world. With two adult children, he had just remarried, and his new wife was pregnant with their daughter, Araminta. But in May of 2018, his life took a tragic turn when he was diagnosed with amyotrophic lateral sclerosis (ALS). Patients with the incurable neurodegenerative disease have an average life expectancy of three years.
"Nothing prepares you for a diagnosis of ALS," Mr. Healey says.
"Nothing prepares you for a diagnosis of ALS," Mr. Healey says.
ALS, also known as "Lou Gehrig's Disease," attacks motor neurons that control muscle movement, causing progressive paralysis and ultimately death. Scientists do not know what causes ALS in the vast majority of cases, and there is no current effective treatment for the disease. Every year, approximately 150,000 people are diagnosed with ALS – one nearly every three minutes. Even with visibility and the fundraising generated by the Ice Bucket Challenge in 2014, awareness of and support for the disease is still limited. Diseases with a similar reach receive more research funding from the National Institutes of Health, perhaps because the swift and deadly toll of ALS limits the number of advocates and spokespeople.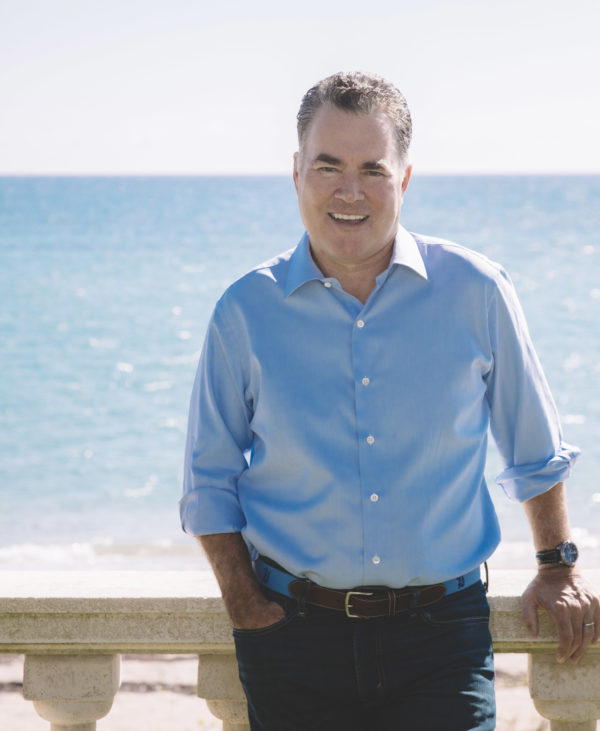 Challenge of a Lifetime
Faced with his greatest personal challenge, Mr. Healey reached out to one of the world's leading ALS specialists, Merit Cudkowicz, MD, chief of Neurology at Massachusetts General Hospital. Just five months after his first meeting with Dr. Cudkowicz, Mr. Healey, together with his colleagues and friends, established the Sean M. Healey and AMG Center for ALS at Mass General to focus on finding a cure for this dreadful disease.
"There is an enormous advantage in having Mass General, the leading hospital research facility in the world, be the home for this research," Mr. Healey says. "My vision for the Healey Center is that it will allow Dr. Cudkowicz and her team to build on the tremendous progress they have already made and provide a platform for global efforts to combat this disease."
This challenge, and the opportunity to make a difference, inspired Mr. Healey to establish the Healey Center. After many decades of limited progress on ALS research, recent advances in brain research and a broad set of promising therapeutics have made the prospect of effective treatment and ultimately a cure for ALS more realistic.
"We are at an inflection point in ALS research where increased research funding will make a huge impact on the speed and likelihood of finding effective treatments," Dr. Cudkowicz says.


Seeing the Big Picture
Challenges are nothing new for Mr. Healey. As an undergraduate student-athlete at Harvard (he was a wrestler), he was told he should be satisfied with B's and C's. Instead, Healey made Phi Beta Kappa. After becoming an editor at the Harvard Law Review, he decided a career in law wasn't for him. Then, as a 32-year-old executive in the Mergers and Acquisitions group at Goldman Sachs, he decided to join AMG, then a small startup. From 1995, he built the boutique investment management company into a global powerhouse that manages more than $800 billion in assets from 39 partner firms. Now, he hopes to use that experience to accelerate the search for a cure for ALS.
"It is tragically ironic that my beloved brother, who my family thinks of as an invincible superman, received this diagnosis," says Regan Healey Asnes, Mr. Healey's younger sister. "But my brother always accomplishes what he sets out to do, so I am sure that together with Merit Cudkowicz, he will play a key role in helping to defeat ALS."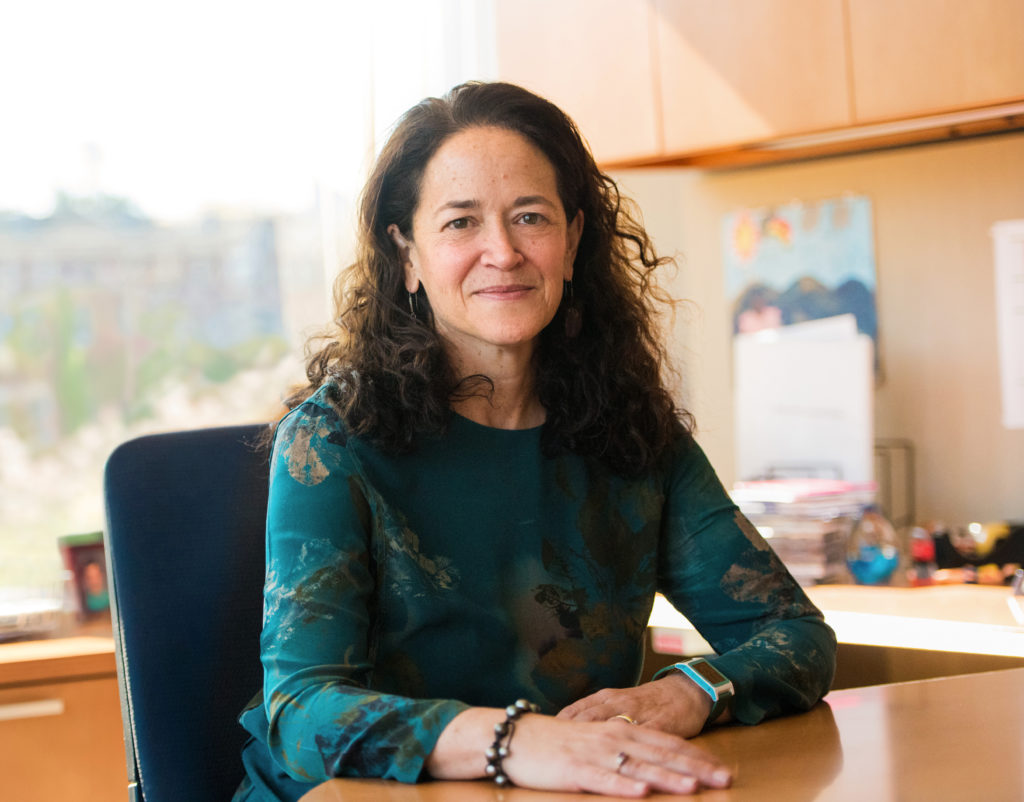 Mr. Healey recalls Dr. Cudkowicz using the word "hope" the first time they spoke. "Not naïve hope, but hope balanced by a realistic assessment of what the disease involves," he says. "She was also refreshingly honest about my options, and eager to hear my opinion about how I wanted to approach my treatment."
From their very first meeting, Dr. Cudkowicz says, Mr. Healey wanted to understand how he could contribute to the broader effort to find a cure for ALS. "Many individuals with ALS are very engaged in their care and generous with their time and resources," she says, "but Mr. Healey immediately saw the big picture and the need for a research center with a collaborative, global reach to accomplish our goals."
Dr. Cudkowicz has devoted her career to improving the treatment of people with ALS. She says her patients and their families inspire her to overcome research barriers and work toward the cure.
The Power of Collaborative Networks
In addition to her own research and patient care, Dr. Cudkowicz and her team at Mass General have been tireless in their efforts to create collaborative networks – across North America and around the world – to encourage and accelerate research and increase patient access to experimental treatments. She created the first trial network in ALS, called NEALS. The network now consists of 137 centers around the world collaborating on developing treatments for ALS.
Within a month after his diagnosis, Mr. Healey and his longtime friend and AMG board member Patrick T. Ryan, began talking to Dr. Cudkowicz about how to leverage her existing network and the research at Mass General to expand the efforts to find a cure.
"Providing smart people with the support they need to pursue the best ideas ensures success."
— Sean Healey
"At first, you imagine all you can do is give money," Mr. Healey says, "and while that is crucial, it became clear that there are also enormous structural, organizational, financial and even legal issues that need to be factored in to the creation of an enterprise like this. The opportunity to provide guidance, support and insight from my entrepreneurial experience building a successful business has been quite fulfilling."
A Center Devoted to New Therapies
In November 2018, with an initial gift of $40 million from AMG and friends, family and colleagues, the Sean M. Healey & AMG Center for ALS at Mass General opened. The Healey Center's goal is to accelerate the development of new therapies to treat ALS by creating a worldwide collaborative research effort that includes academic and pharmaceutical scientists and patients and their families.
Mr. Ryan says the outpouring of support from Mr. Healey's friends and business partners reflects the strong bonds Mr. Healey has built over the years. "Sean is incredibly loyal and devoted to his friends, and has always made his personal relationships with his affiliate managers a priority," he says.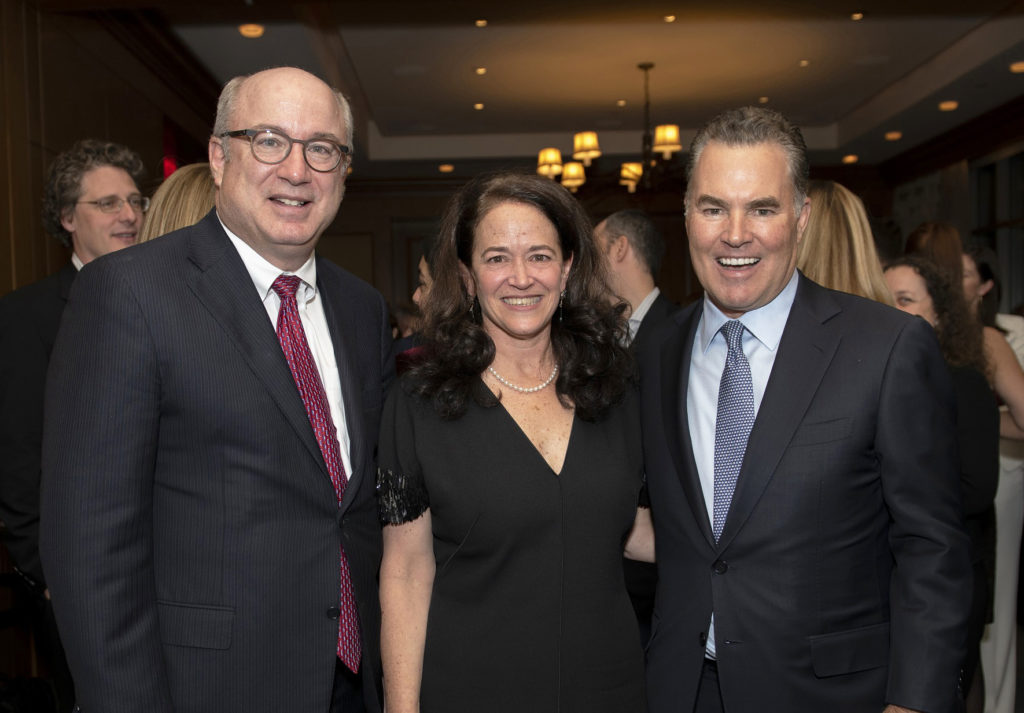 Mr. Healey says recruiting and retaining the right people was pivotal to AMG's success and is a priority for the Healey Center, as well.
"Merit and I immediately saw eye to eye on the notion that with the right team and the right mindset anything is possible," Mr. Healey says. "Providing smart people with the support they need to pursue the best ideas ensures success."
Leading ALS Experts Gather
Dr. Cudkowicz says Mr. Healey's appreciation for building a committed community of ALS leaders is particularly important to her. One day after the official launch of the Healey Center, Dr. Cudkowicz and Mr. Healey met with the Center's Science Advisory Council, a group of the world's leading experts in ALS research. The SAC members come from Asia, Europe and North America and will guide strategic decisions of the Healey Center.
"We have a pipeline of promising therapeutics," says Dr. Cudkowicz. "But historically, clinical trials in ALS evaluate only one drug at a time, leading to high costs and lengthy start-up and execution times. The Healey Center will dramatically change this paradigm by launching the first platform trial initiative in ALS."
"The enthusiasm around our new approaches is so encouraging," Dr. Cudkowicz says.
Platform trials allow multiple drugs to be tested in parallel, using specialized statistical tools. New drugs can be added as they become available, decreasing or eliminating the gap in time from identification of a therapy to testing. Platform trials have already led to effective treatments in the cancer field and Dr. Cudkowicz is confident this success can be replicated in ALS research.
Enthusiasm for Center's New Approach
Several weeks after the first SAC meeting, the members met with more than a dozen pharmaceutical companies to discuss partnerships in developing therapies for ALS. The first platform trial will begin later this year and test three therapies.
"The enthusiasm around our new approaches is so encouraging," Dr. Cudkowicz says. "One byproduct of this enthusiasm is the interest we are seeing from researchers and pharmaceutical companies working on other neurological diseases such as Alzheimer's disease and Parkinson's disease. There is enormous potential for researchers working with the Healey Center to discover promising treatments for these disorders, too."
The SAC members also stressed the critical need to attract the best and brightest researchers from a range of scientific backgrounds to focus on ALS. Two initiatives already launched include establishing Research Scholar awards and an annual Healey Prize for Innovation to be presented at the International Motor Neuron Disease Symposium.
Commitment and Connection
Despite dealing with his symptoms, which make speech increasingly difficult, Mr. Healey participates in advisory meetings and attends events around the world that bring individuals with ALS together with researchers and clinicians.
"Getting to the cure is vital," he says, "but in the meantime, providing information and options for people with ALS and their families – about progress and opportunities to participate in research – will help make people feel less alone."
His commitment and main focus, he says, is on future ALS patients. "If the support I can help provide today, helps Merit and her team find the cure and reduce the toll this disease takes, that will be the greatest contribution I could make."
To learn more about how you can support research and care at the Sean M. Healey and AMG Center for ALS, please contact us.